Award-winning print.
Award-winning design. Award-winning service.

We pride ourselves on the quality of not just our products but also the service we give to all our clients. So, we are very proud to have been recognised for our standards and achievements with these awards.
Award-winning branding – Caveman Coffee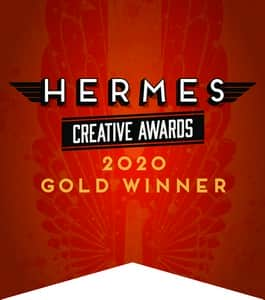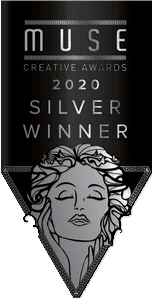 The client wanted a brand that represented his love of health and fitness, coffee and New Zealand.
The logo needed to be a badge style so it could be used on clothing and promotional merchandise.
This branding project won Printingprogress the Hermes Award for Logo Design 2020 along with the Muse Creative Silver Award 2020.
Multi-award winning design project – London Calling
Our brief was to design the graphics for the clients' internal Awards Ceremony in February 2019. The event had a London Calling theme and they had a mixture of Corporate, VIPu2019s and Executives attending so they wanted us to design something edgy but not too in your face.
The designs were to incorporate London, punk culture, and the Coca Cola logo. We designed PowerPoint slides, Badges, Notepads, and the Awards Brochure working very closely with an events team to ensure the branding was seamless across all mediums.