For your bespoke Berkshire printing services, look no further than our talented and experienced creative team at Printingprogress. With a wide rage of high-quality services, from digital prints to web design, allow us to turn your visions into a reality and exceed your expectations.
Whether you are aiming to increase the recognition of your business or event through Berkshire, or to simply produce a collection of event invitations, put your trust in our 50 years of experience and we can supply you with bespoke and effective materials from whichever angle you require.
Our reputation is ever glowing both in and around Berkshire, from North Wessex Downs AONB to Reading, where we have aided businesses and individuals with print, illustration and graphic design materials, and you could be next!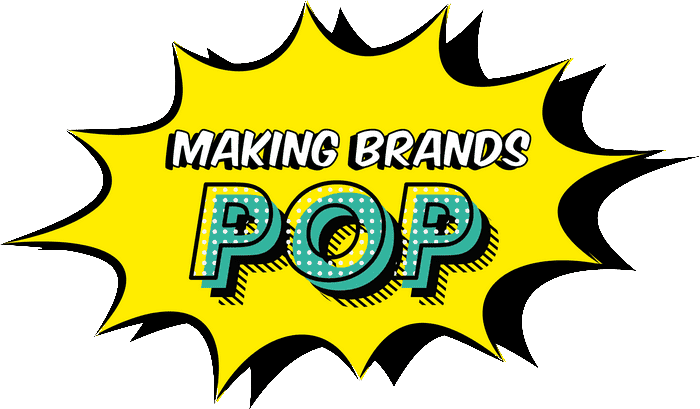 A high-quality service
for your Berkshire prints
Here at Printingprogress, there is nothing that can stand in the way of you and your high-quality bespoke prints. From sharp timeframes to bulk orders, the dedication levels of our team will never waver from anything lower than exceptional. Our experience in the printing world has set us up to accept and complete any challenge with flying colours, so don't hold back!
Our end-to-end printing services are structured in such a way that we make minimal impact to your day-to-day life. During our first conversation, we will absorb all details and requirements, ensuring that we don't need to hassle you further during the production process. If we do need to check any aspects of your print materials with you, we will do so via email, allowing you to respond in your own time. We then aim to only contact you for approval, before sending your print materials straight to your Berkshire property, faster than you can say "Printingprogress".
If you are looking to create new designs for your event or business, or if you are simply looking to freshen up an ageing one, our team can aid you with the design work needed to carry your new branding across multiple print platforms. Whether we are working from ideas or completely from scratch, our 50 years of expertise, as well as our knowledge in Berkshire's popular marketing strategies, will allow us to produce stunningly effective business cards, pavement signs and even vehicle graphics.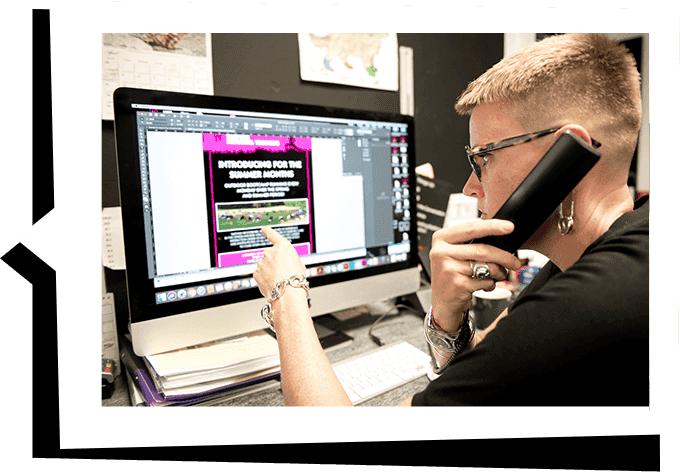 Arrange for your Berkshire printing products
To arrange for your high-quality prints from a high-quality team, get in touch with us today. Give us a call on 0800 999 1094, drop us an email at info@printingprogress.co.uk or fill out our contact form and we will get back to you to discuss your Berkshire prints within 60 minutes!
GET IN TOUCH
We welcome all new enquiries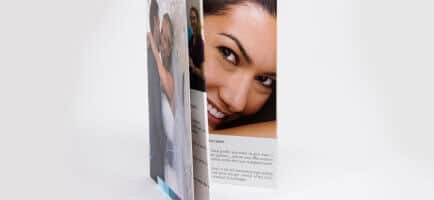 Bring back a little originality to the locals of Berkshire with physical, hand-held brochures. From high-quality card to high-gloss finishes, your bespoke, promotional print material will capture the eyes of every recipient.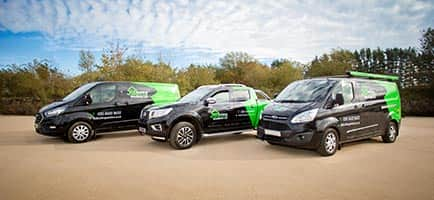 Tour your promotional material around the south east with our vehicle graphic service. From minimalistic door stickers, to an explosive design that wraps the entire vehicle, you can be sure to capture the eyes wherever you choose to go.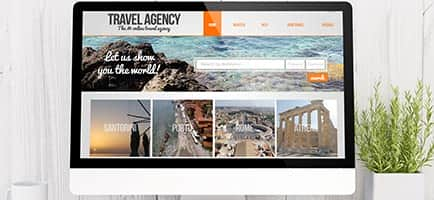 Allow us to work alongside you to create a captivating website design with simple navigation, allowing potential customers to absorb your information without trying, imprinting your name in their minds.
Take a look at the other high-quality services we have to offer for you and your Berkshire businesses.
We are proud to have been recognised for our work and achievements over the years. Alongside being the 2022 Business Excellence Awards Winner for Most Innovative Graphic Design & Illustration Agency UK, winning the 2022 Approved Wedding Professionals – Best Stationery Designer for Customer Experience award, and being a 2022 Muse Gold Winner, we have a fair few other awards under our belts, such as:
2022 Business Excellence Awards Winner for Most Innovative Graphic Design & Illustration Agency UK
2022 Approved Wedding Professionals – Best Stationery Designer for Customer Experience
2022 Muse Gold Winner
2021 Business Awards Winner for Best Design & Print Agency UK
2020 Business Excellence Awards Winner for the Best Graphic Design & Illustration Studio in the UK
Hermes Creative Awards Winner in 2019 and 2020
Hermes Award for Logo Design 2020, alongside the Muse Creative – Silver recognition award
Marcom Awards 2019 Winner for Event Design of the Year
Muse Creative Awards Winner for Marketing and Promotional of the Year 2019
We regularly work in these areas of Berkshire
Bracknell
Reading
Thatcham
Woodley
Maidenhead
Sandhurst
Windsor
To get your bespoke Berkshire print products underway, contact us today. We don't bite, so don't hold back! No matter the size of the order or timeframe you require completion within, we will handle it with dedication and expertise. Call our team on 0800 999 1094 or drop us an email at info@printingprogress.co.uk where we will be happy to transform your visions into bespoke prints.