Are you looking to grow and gain more exposure for your Wallington business with a brand refresh? We have the expertise to help you achieve this transformation.
We understand you may be working to precise timeframes, but this doesn't faze our team of experts. Quick turnarounds are something we are comfortable with, and with over 50 years of experience possessed by us, you can be sure of consistent quality in every print we produce for you.
Our services have benefited a number of Wallington-based businesses along Manor Road and Stafford Road. Having produced important elements to help our clients grow, such as business cards and large format prints. To take advantage of our wide range of offerings and for cost-effective, high-quality printing solutions, don't hesitate to choose us.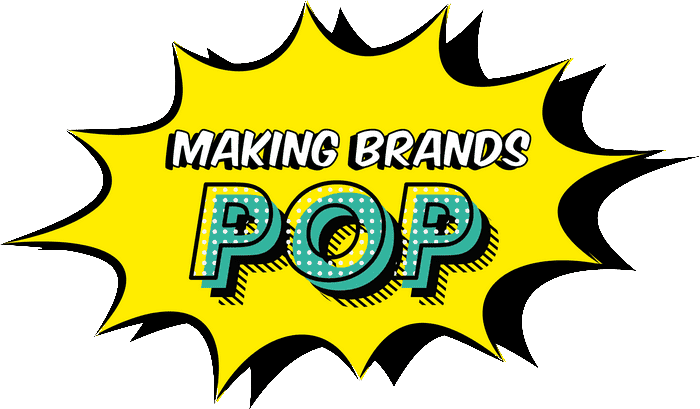 A high-quality service
for your Wallington prints
We understand how busy you are running your Wallington business, which is why we will cause as little disruption to you as possible whilst working on your prints and will deliver them to you as soon as possible.
Once we have an initial conversation with you, we will look to gain as much information as possible on what you are hoping for from your new printing products so that we can turn your dreams into reality. This is so that we do not have to repeatedly contact you throughout the process, and if this is necessary it will be through an email so that you can reply at your earliest convenience.
Your prints will go through a rigorous design process so that each member of our team involved in production can cast their eye over every element and ensure that you will be satisfied with the final product. We will then package them securely and send them to your door, making sure they arrive swiftly for you to take a look at.
We know first-hand how much a unique design for your brand can have numerous benefits and transform your business. Even if you have no experience in the design process, there is nothing to worry about. Why not trust our award-winning experts to come up with something for you? We can communicate with you on the design process to deliver a final product that you are blown away by!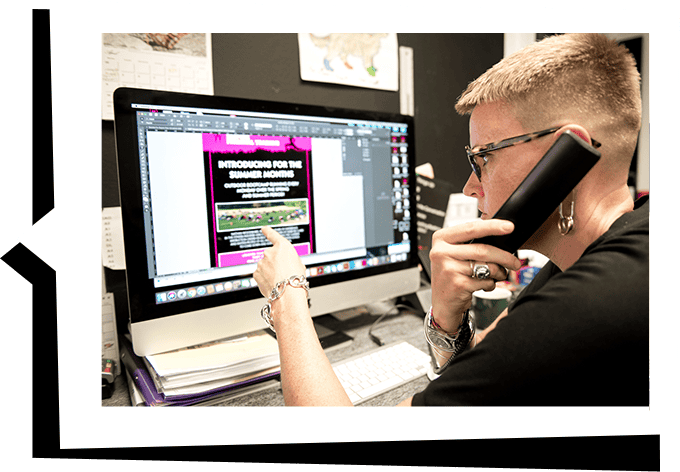 Arrange for your Wallington printing products
For any questions you may have about our Wallington services, why not ask us directly? We would be happy to speak to you and provide all the answers.
Call us today on 0800 999 1094, email info@printingprogress.co.uk or fill out the online form to receive a response within just 60 minutes!
GET IN TOUCH
We welcome all new enquiries

print and design services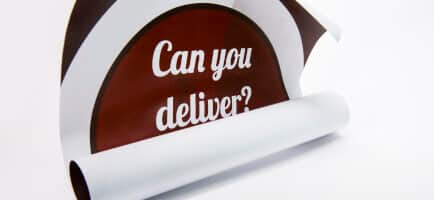 Trust us to deliver the perfect poster for your business. We can work with you on sizing and design so that you get the right message across and your product or service is promoted to your exact specifications.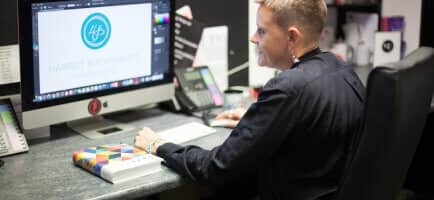 Whether you are looking for a brand refresh, or you are launching your company and wanting to get every element exactly right, we will work with you to design the perfect logo that gets the personality of your business across loud and clear.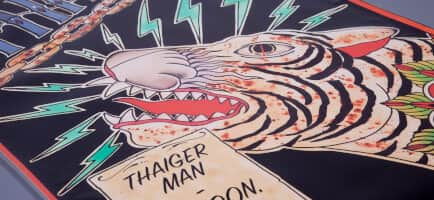 Outdoor banners are hugely important to catch the eye of passers-by and encourage them to find out more about your product or service. We can design a banner that will promote your business effectively and will be durable to withstand all conditions.
That is not all, take a look at our wide range of services to see if we can help your Wallington business.
We are proud to have been recognised for our work and achievements over the years. Alongside being the 2022 Business Excellence Awards Winner for Most Innovative Graphic Design & Illustration Agency UK, winning the 2022 Approved Wedding Professionals – Best Stationery Designer for Customer Experience award, and being a 2022 Muse Gold Winner, we have a fair few other awards under our belts, such as:
2022 Business Excellence Awards Winner for Most Innovative Graphic Design & Illustration Agency UK
2022 Approved Wedding Professionals – Best Stationery Designer for Customer Experience
2022 Muse Gold Winner
2021 Business Awards Winner for Best Design & Print Agency UK
2020 Business Excellence Awards Winner for the Best Graphic Design & Illustration Studio in the UK
Hermes Creative Awards Winner in 2019 and 2020
Hermes Award for Logo Design 2020, alongside the Muse Creative – Silver recognition award
Marcom Awards 2019 Winner for Event Design of the Year
Muse Creative Awards Winner for Marketing and Promotional of the Year 2019
Transform your Wallington business with bespoke prints that will wow potential customers. To get started with Printingprogress, call now on 0800 999 1094 or send us an email at info@printingprogress.co.uk.