Have you been craving a new logo for your Somerset business? Here at Printingprogress, we've been designing logos for many years with a team of experts that are passionate about graphic design. Our team of designers are at the top of their field and will work with you to create a perfect company image that reflects your values, personality, and vision.
Whether it's a refresh for your branding or an individual project such as wedding printing, we deliver top-quality prints. We can achieve all styles of graphics; if you've been searching for explosive colours that match your brand, or minimalistic lettering for simple invitations to an event in Somerset, we can provide something you're proud to be a part of!
We have a wide selection of products to choose from, from outdoor banners to posters! Our first love is designing and printing – we just can't get enough. You prints are in safe hands, we won't stop until you're infatuated with what we produce. For a design service spanning from Shepton Mallet to Wellington, come to us.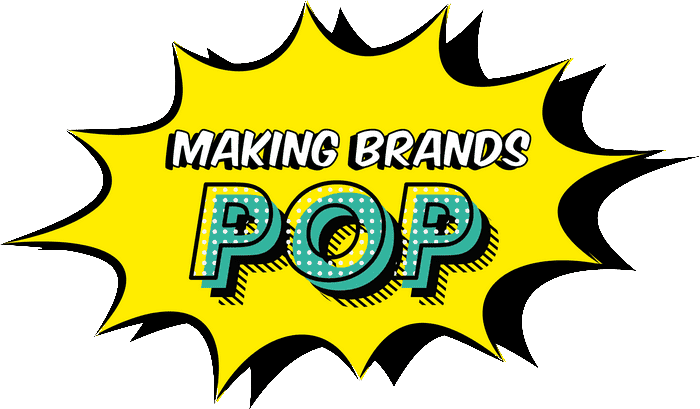 A high-quality service
from your Somerset printers
Printingprogress will provide you with perfect prints that are hassle-free. When you come to us, all of your requirements will be met in record time! We're experts in every aspect, with a combined amount of 50 years' experience in the industry. Printingprogress has got what you need – after our consultation you'll be able to sit back and relax in the knowledge that we're working hard to achieve perfection! We'll make your vision come to life.
If your Somerset lifestyle has you rushing around in a hectic haze, we can take some worry out of your hands! We can deliver your award-winning print products right to your doorstep with zero hassle to you. You'll probably forget we're even here until your prints arrive to you in Somerset!
We love a challenge and we're always up for the task of providing you with extraordinary prints. We can produce just about anything – nothing is too difficult for us! So, let's get started on your project today…
We know that part of making a good impression with your business is having graphics that wow customers! With graphics designed and printed by us, you're guaranteed to get people's attention. Here at Printingprogress, we are committed to providing an excellent service for you as well as creating products that are truly out of this world! Whether it's for your brand or your Somerset-based event, we have what it takes for your prints to be impactful.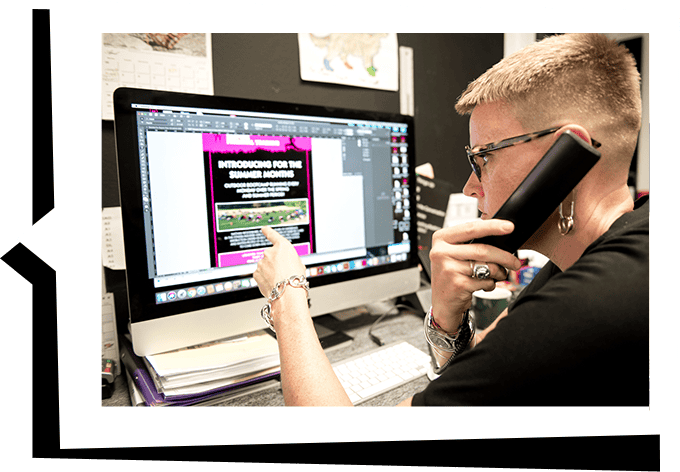 Arrange for your Somerset printing products
Do you want eye-catching designs and prints? Printingprogress can help! We have it covered… For more information call us on 0800 999 1094, email info@printingprogress.co.uk or fill out our contact form today for the best printing in Somerset! We'll get back to you within the hour.
GET IN TOUCH
We welcome all new enquiries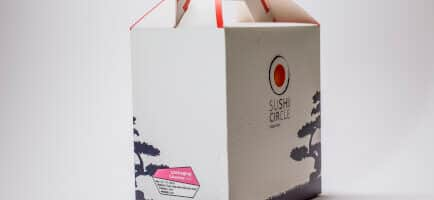 We all know the feeling when you receive a package through the post, and the business graphics are captivating. You can achieve that now, with our services. Plaster your logo over your business packaging and make sure your customers know who you are.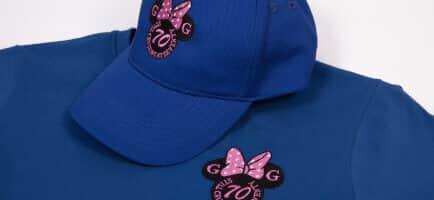 We're able to brandish your clothing with whatever graphics you like. Whether it's your logo or your slogan, wear it on your body! We can put graphics on anything, from hoodies to caps. Circulate your brand's image on a daily basis with this service.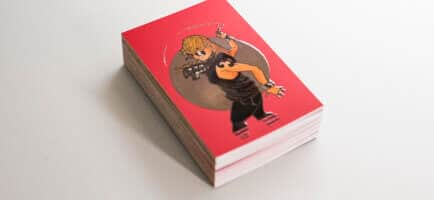 If you're looking for a way to make an impression on someone with your Somerset business, give them your business card. We tailor these to your preference with custom fonts, and they come with ranges of different finishes, like 3D gold and silver foil.
Check out our endless range of products and services and see the many ways our team of experts can enhance your Somerset brand.
We are proud to have been recognised for our work and achievements over the years. Alongside being the 2022 Business Excellence Awards Winner for Most Innovative Graphic Design & Illustration Agency UK, winning the 2022 Approved Wedding Professionals – Best Stationery Designer for Customer Experience award, and being a 2022 Muse Gold Winner, we have a fair few other awards under our belts, such as:
2022 Business Excellence Awards Winner for Most Innovative Graphic Design & Illustration Agency UK
2022 Approved Wedding Professionals – Best Stationery Designer for Customer Experience
2022 Muse Gold Winner
2021 Business Awards Winner for Best Design & Print Agency UK
2020 Business Excellence Awards Winner for the Best Graphic Design & Illustration Studio in the UK
Hermes Creative Awards Winner in 2019 and 2020
Hermes Award for Logo Design 2020, alongside the Muse Creative – Silver recognition award
Marcom Awards 2019 Winner for Event Design of the Year
Muse Creative Awards Winner for Marketing and Promotional of the Year 2019
Your Somerset business needs to stand out from the rest, and that is exactly what our team can help you do. Get in touch with us to get started on your project! Call us on 0800 999 1094 or email info@printingprogress.co.uk.