Is your Streatham business crying out for a revamp? We're here to help you by redesigning your company image! You and your Streatham customers will be in awe with your re-branding. Printingprogress are the only company you'll ever need to design prints for your business, whether it be for menu printing or outdoor banners. If you're looking for 5-star service, you've come to the right place!
With over 15,000 products to choose from, our award-winning designs are adaptable to any whim or fancy! You can ask us for anything – your requirements, timeframe or location  won't phase us. If you're looking for prints that will make customers swarm at your entrance, or generate a few misty eyes with a sentimental wedding invite, give Printingprogress a call.
Peppered all over Streatham High Road and Mitcham Lane, we'd be surprised if you hadn't seen our work before at some point! Local Streatham businesses have sworn by our print services to get the job done, and best of all comes our high quality standard – we're here to make you happy!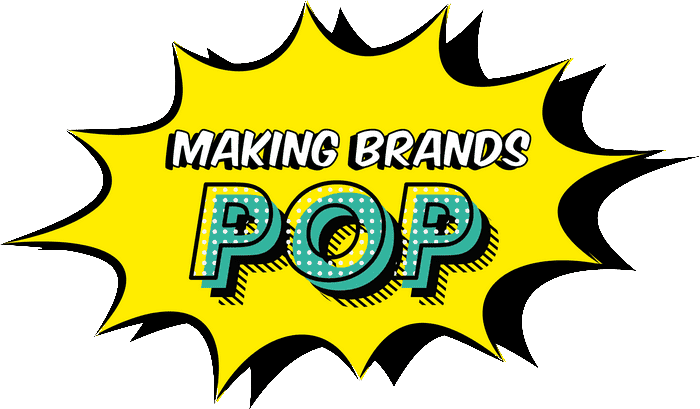 A high-quality service
for your Streatham prints
Can you believe our team has half a century's worth of experience in producing bespoke print and graphic design? Our printing company has built up a reputation in Streatham for being the most desirable – you'll have serious FOMO if you don't get prints designed by us! To top it off, we use top of the range equipment; what could be better?
We adore a challenge, so we'll welcome any project of any calibre from you. Once we get off the phone, we'll unlock our talent from our precious vault and get started! We realise that your Streatham business takes up most of your time, which is why we can work solidly without your input until your prints arrive at your Streatham doorstep. We have a fast turnaround time – most likely  quicker than you could say "Printingprogress"!
Who would turn down the opportunity to get expert prints for their company? Don't let it be you! We know there are some things you can do yourself, but the pressure of designing bespoke prints for your Streatham rebrand can be daunting. You needn't fear, as that's our job! We can make large format prints that are brandished with your logo, exuding tempting vibes to attract those customers! You'll be the best business in Streatham with the help of our award-winning creativity!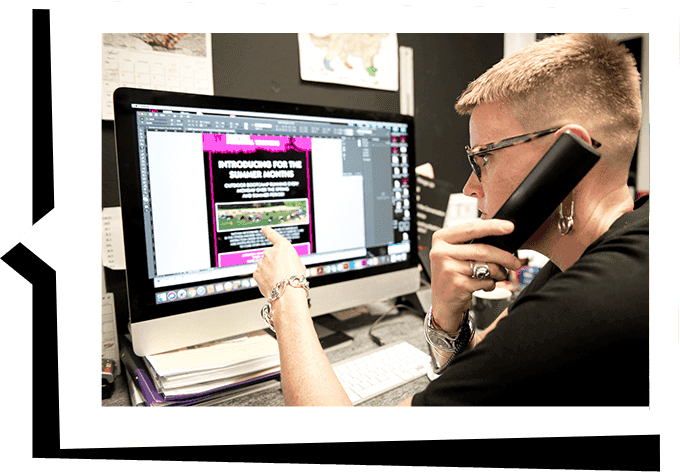 Arrange for your Streatham printing products
For your Streatham print needs, call us on 0800 999 1094 or email info@printingprogress.co.uk. Our passion mixed with your business is bound to make magic!
If you like, you can complete our contact form and we promise we'll get back to you in 60 minutes!
GET IN TOUCH
We welcome all new enquiries

print and design services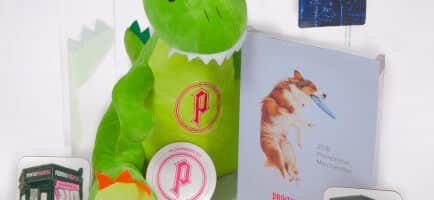 When other products, like business cards, have done their job and the customers are flooding in, why not thank them with a little gift. With our creative talent, you can expect the best gifts there are! Whether it's branded bags or coffee cups to use in a Streatham café, we can deliver.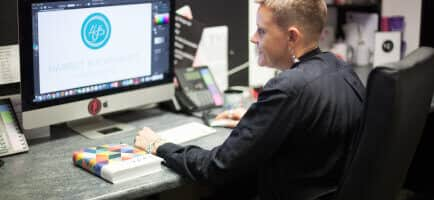 Our team of graphic designers are the best in the game – we can create prints for you that are quirky and whacky, or sophisticated and understated. One of our biggest talents is creativity, so you can be sure that we'll represent your Streatham brand to it's fullest. Just give us the brief and we'll fly away!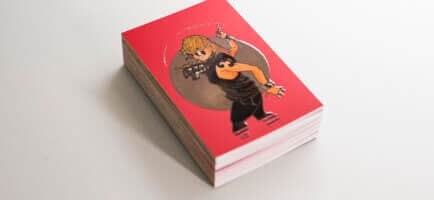 These tokens are a brilliant way to remind customers of their need for you. Some people think they're old-school, but if it's an oldie then it's a goodie! With a variety of materials to choose from – laminate, wood, metal… – your logo will be sitting pretty on a perfect piece of marketing.
Take a look at the rest of our high-quality services that are available to you and your Streatham business.
We are proud to have been recognised for our work and achievements over the years. Alongside being the 2022 Business Excellence Awards Winner for Most Innovative Graphic Design & Illustration Agency UK, winning the 2022 Approved Wedding Professionals – Best Stationery Designer for Customer Experience award, and being a 2022 Muse Gold Winner, we have a fair few other awards under our belts, such as:
2022 Business Excellence Awards Winner for Most Innovative Graphic Design & Illustration Agency UK
2022 Approved Wedding Professionals – Best Stationery Designer for Customer Experience
2022 Muse Gold Winner
2021 Business Awards Winner for Best Design & Print Agency UK
2020 Business Excellence Awards Winner for the Best Graphic Design & Illustration Studio in the UK
Hermes Creative Awards Winner in 2019 and 2020
Hermes Award for Logo Design 2020, alongside the Muse Creative – Silver recognition award
Marcom Awards 2019 Winner for Event Design of the Year
Muse Creative Awards Winner for Marketing and Promotional of the Year 2019
We can guarantee you'll be ecstatic with our print services! To kickstart your exciting graphic design venture, call us on 0800 999 1094 or email info@printingprogress.co.uk. You Streatham business will thank you…