Printers

in Buckinghamshire
Have you thought about refreshing your Buckinghamshire branding for a while now? There's never been a better time than now to make the right decision!
Let our specialists help you achieve a unique look for your business, with our award-winning solutions!
We're able to provide a whole list of printing options, from business cards to large format print. No matter what material or project size you have, you can rest assured that our team of professionals will be able to handle it!
Our extensive selection of products and years of experience in the printing industry makes us well qualified to offer our expertise. We are also dedicated to providing our clients with a service and product that is truly memorable, unique and different from other printing companies.
At PrintingProgress, we offer over 15,000 products as well as custom work tailored for each customer's needs.
We ensure there are products available at any price point, to not only meet personal requirements, but also exceed expectations when dealing with both individual consumers and businesses alike, we deliver nothing less than perfection!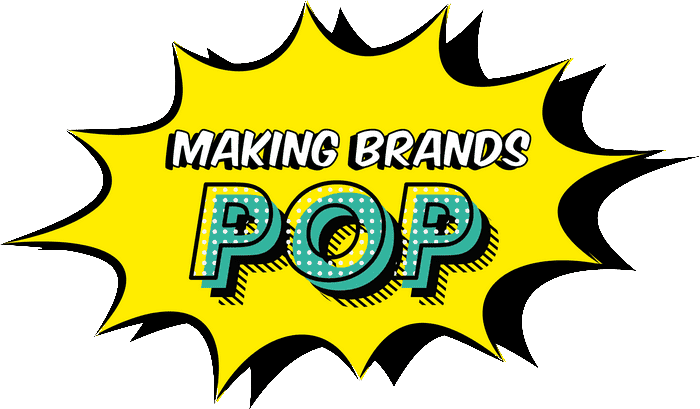 A high-quality service
from your Buckinghamshire printers
Got a hectic schedule? We can't say we're surprised – it happens when you plan for an event or refresh your business's branding! Each of our products comes with a seamless process, delivered from print straight to your hands with no hassle.
Our printing services in Buckinghamshire have been in business for 50 years, and we know what works best. Whether you need supplies or advice on sizing placement, our team is here to guide you through the process of creating unique pieces that will dazzle! From large order sizes to tight turnarounds, we can complete it and our passion for print shows in each print we design and produce – whatever you need, get in touch with us today!

printing company in Buckinghamshire
Your local printer is here to help. Let us work with you from start to finish and show your Buckinghamshire business in the best light possible! From flyers for new businesses, uniforms for established corporations, or even promotional items like branded T-shirts, we are committed to ensuring that every customer is satisfied by our quality of service and final product. We will be there when you need a printing company that can deliver not only great print products but also incredible customer care – all at an affordable price, too! Contact us now if this sounds exactly like what you're looking for.
Being chosen as your local printer is important to us, allow us to deliver amazing, printed products offered at competitive prices, without compromising on quality either.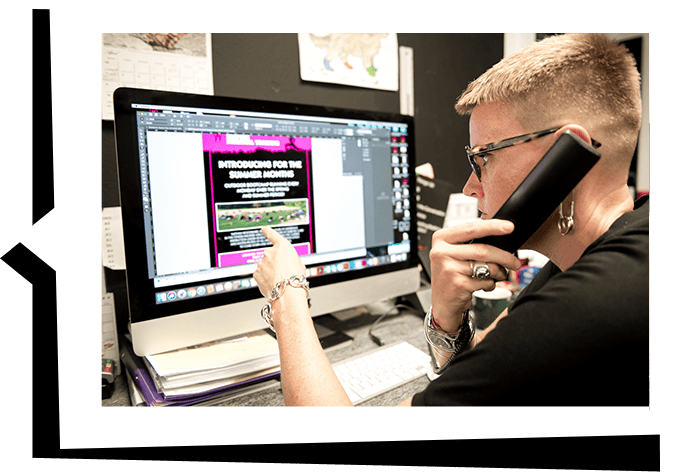 Arrange for your Buckinghamshire printing products
Whatever your requirements may be for your Buckinghamshire business, from logos to brochures and business cards to exhibition stands. Whatever you need – don't hesitate to ask us! As award-winning specialists in all fields of printing production, we have a solution for everything, utilising state-of-the-art technology.
Call us on 0800 999 1094, email info@printingprogress.co.uk, or fill out our contact form and get an immediate response within 60 minutes!
Our award-winning print experts specialise in every aspect and will always find the perfect answer no matter what it takes.
GET IN TOUCH
We welcome all new enquiries

print and design services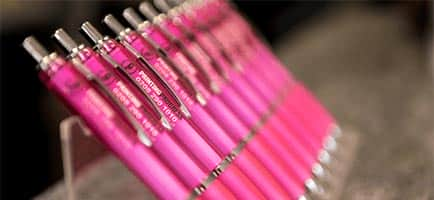 We will create a design that makes your brand recognisable. No more confusion for customers who can't remember the name of their favourite business!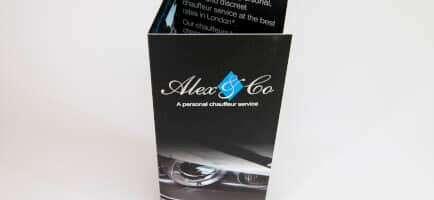 Flyers are a popular way to advertise in print. Folded flyers will make your design more creative and get the message across with ease, which is why they're one of the most commonly used methods for advertising.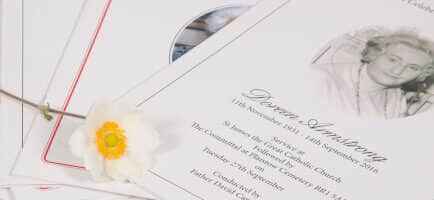 We understand that funerals are difficult to plan, and we're here to offer a helping hand. Our staff are always happy to speak with anyone who needs help or advice regarding funeral printing.
Take a look at the full range of products and services we offer in Buckinghamshire to see the many ways our expert team can enhance your brand, promote your business and help you create an unforgettable identity.
We are proud to have been recognised for our work and achievements over the years. Alongside being the 2022 Business Excellence Awards Winner for Most Innovative Graphic Design & Illustration Agency UK, winning the 2022 Approved Wedding Professionals – Best Stationery Designer for Customer Experience award, and being a 2022 Muse Gold Winner, we have a fair few other awards under our belts, such as:
2022 Business Excellence Awards Winner for Most Innovative Graphic Design & Illustration Agency UK
2022 Approved Wedding Professionals – Best Stationery Designer for Customer Experience
2022 Muse Gold Winner
2021 Business Awards Winner for Best Design & Print Agency UK
2020 Business Excellence Awards Winner for the Best Graphic Design & Illustration Studio in the UK
Hermes Creative Awards Winner in 2019 and 2020
Hermes Award for Logo Design 2020, alongside the Muse Creative – Silver recognition award
Marcom Awards 2019 Winner for Event Design of the Year
Muse Creative Awards Winner for Marketing and Promotional of the Year 2019
There is no better way to boost your Buckinghamshire-based company's reputation and notoriety than by working together with our professional team at PrintingProgress, we can offer our expertise to help improve your branding and promotional strategies today. Give us a call on 0800 999 1094 or send an email to info@printingprogress.co.uk now if you would like to start working with us.