Are you looking for a team of award-winning printers in Teddington that specialise in designing, printing and delivering bespoke materials for a range of events, occasions and requirements? Well, you needn't look any further as here we are! Welcome to Printingprogress.
Our team, combined of specialist printers, illustrators, web and graphic designers share over 50 years of experience in the printing industry and have produced a collection of unique prints for locals throughout Teddington over the years. In fact, we wouldn't be surprised if you had spotted some!
From Waldegrave Park to Fairfax Road, residents of Teddington have reaped the unending benefits of our uniquely designed and printed materials and, if you don't believe them, why not have a look at our range of awards? They speak for themselves! Whatever your requirement, get in touch with our team today. We don't bite, so don't hold back!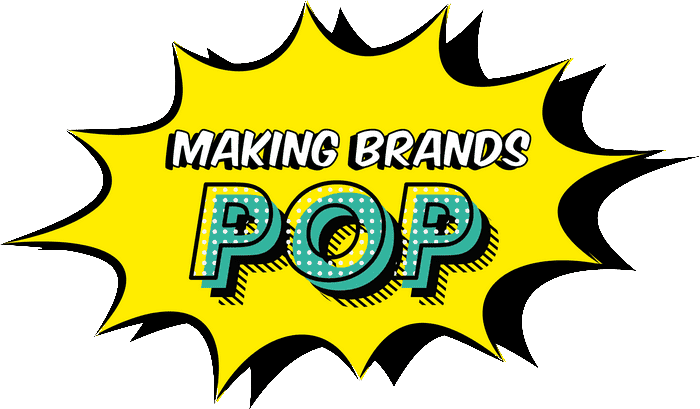 A simple yet high-quality service
for your Teddington prints
Alongside our unrivalled print products (over 15,000 of them!), we supply unbeatable customer service that is tailored to each and every customer. For those amongst us that lead a busy lifestyle, there's no need to worry about our team taking up any of your time. For those always on the road, you'll never have to stray out of your way to meet with us – not even to collect your final print material! For those that are newer to the world of print but still anticipate an equally outstanding finish, well, you've come to the right place! Take a seat in the comfort of your own Teddington home whilst we design, produce and deliver your unique materials directly to your door in a flash. In a world of variety, every customer and requirement is unique, so whatever you need and whenever you need it, rely on us. We are here to add simplicity to your schedule.
We're not the type to boast, but if you're looking for assistance with the design of your Teddington prints, we're the people you need. Take a look at our range of awards – they speak for themselves! Injecting our passion for print, endless creativity and five decades of experience and finetuned knowledge, you can depend on us to present you with a series of utterly unique print materials that will simply blow you away.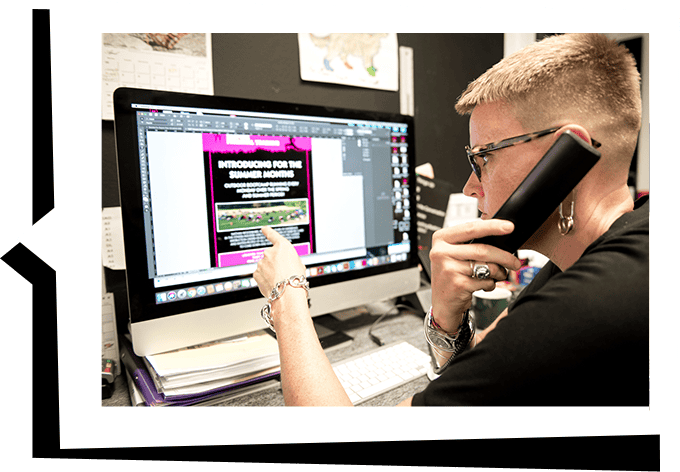 Arrange for your Teddington printing products
Our fast-paced team are ready to get to work as soon as we put the phone down, so there's no need to worry about timescales – we're the fastest in our field! Give us a call on 0800 999 1094, email us at info@printingprogress.co.uk or fill out our contact form and we will get back to you in regards to your enquiry within just 60 minutes. Go on – time us if you wish!
GET IN TOUCH
We welcome all new enquiries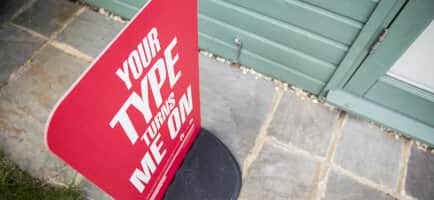 Rule out the chances of remaining unseen and instead stop locals in their tracks with a double-sided pavement sign. Display your services, seasonal deals or a crafty pun and watch as the footfall begins to direct to your door.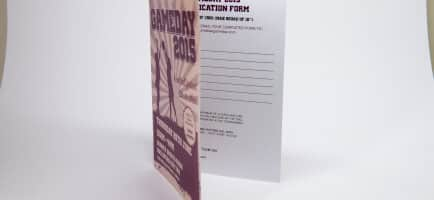 Kickstart your event with unique event invitations tailored to match the tone of your big day. From individually personalised invites to a batch of distinctive cards, let your guests feel appreciated whilst the anticipation of the day heightens.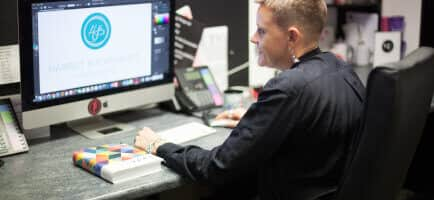 Allow your Teddington brand to be identified by your own unique logo. The classic combination of simple yet effective design work can allow the recognition of your brand to increase day by day whilst the health of your business skyrockets.
Take a look at the rest of our high-quality services that are available to you and your Teddington business.
We are proud to have been recognised for our work and achievements over the years. Alongside being the 2022 Business Excellence Awards Winner for Most Innovative Graphic Design & Illustration Agency UK, winning the 2022 Approved Wedding Professionals – Best Stationery Designer for Customer Experience award, and being a 2022 Muse Gold Winner, we have a fair few other awards under our belts, such as:
2022 Business Excellence Awards Winner for Most Innovative Graphic Design & Illustration Agency UK
2022 Approved Wedding Professionals – Best Stationery Designer for Customer Experience
2022 Muse Gold Winner
2021 Business Awards Winner for Best Design & Print Agency UK
2020 Business Excellence Awards Winner for the Best Graphic Design & Illustration Studio in the UK
Hermes Creative Awards Winner in 2019 and 2020
Hermes Award for Logo Design 2020, alongside the Muse Creative – Silver recognition award
Marcom Awards 2019 Winner for Event Design of the Year
Muse Creative Awards Winner for Marketing and Promotional of the Year 2019
Speak with a member of our team to find out just how our print services could benefit your Teddington business! We would love to hear from you. Call 0800 999 1094 or email info@printingprogress.co.uk today.