If you are searching for the perfect way to improve your Seaford business' branding, then look no further than Printingprogress!
As an award-winning printing company working in and around Seaford, we are here to bring your branding ideas to life with bespoke designs that never fail to impress. With over 50 years of experience, we've helped individuals and businesses from East Blatchington to West Dean find perfect printing solutions for all their branding needs. Our graphic designers, illustrators and printers work as a team to boost brand recognition for your business throughout Seaford with breath-taking designs.
What are you waiting for? Whether you need help re-designing your website advising a sale with eye-catching stickers or anything in between, Printingprogress is here to help. We offer a wide range of cost-effective products and services to suit your every printing need.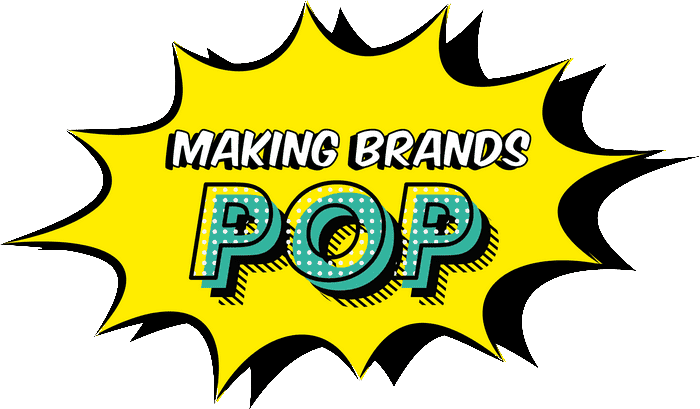 A high-quality service
for your Seaford prints
Here at Printingprogress, we're committed to providing premium quality print materials and excellent customer service. We believe the best customer service experience starts with clear communication that doesn't encroach on your timetable, which is why we follow a clear five-step process:
Initial Conversation. Once you've contacted us, we will have an in-depth consultation over the phone or by email. This is a chance for us to learn about your specific requirements and any ideas you might have about promotional materials for your Seaford business. Our team will note down every detail of your brief to ensure we understand your vision.
Designing process. No matter what you need, our award-winning team will work with meticulous dedication to the details. We make sure to infuse the uniqueness of your business into every element of your print materials.
Proofing stage. Once the design is finished, you will be sent a an image of draft design for proofing via email or free post-delivery for you to approve of. We don't print anything without your final approval to ensure your final product hits the spot.
Production. Once you've approached the final design, we'll get on with producing your premium quality promotional materials in no time at all.
Delivery. Before you know it, your beautiful promotional materials will arrive at your Seaford door, securely packaged and ready to go!
When it comes to print materials, nothing is off the table. With an experienced team of experts that love what they do, Printingprogress can cater to customers in Seaford looking for website design, pavement signs or anything in between. We love an exciting new challenge so whether you've got a tight timeframe, a large-scale project or a quirky new idea, we want to know about it!
As one of the best printing companies in Seaford, we offer award-winning printing services to customers throughout Seaford. We combine the latest technologies in printing, illustration and design with an outstanding team to bring you the highest quality products. No matter what you're looking for, you can expect the highest attention to detail on your promotional materials. With perfectly placed logos, imagery, text and more, you will receive bespoke products that bring your Seaford business' branding to the next level.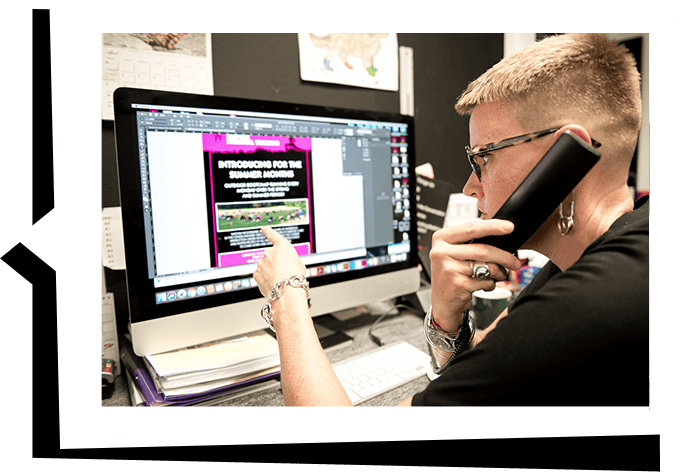 Arrange for your Seaford printing products
For more information on how to transform your visions into a bespoke reality that can be proudly displayed through Seaford and its surrounding areas, get in touch with a member of our team. Each of us know all there is to know about all of our creative services, so don't hold back!
Call 0800 999 1094, send us an email at info@printingprogress.co.uk or fill out our quick contact form and we will get back to you within 60 minutes.
GET IN TOUCH
We welcome all new enquiries

print and design services
Throughout Seaford, our award-winning team offers a range of printing services, including: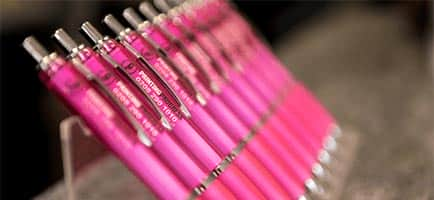 All good businesses need great branding to get ahead of their competition. Let our award-winning team put together outstanding designs that customers will always recognise. Whether you need a logo, graphic design or illustration we've got you covered.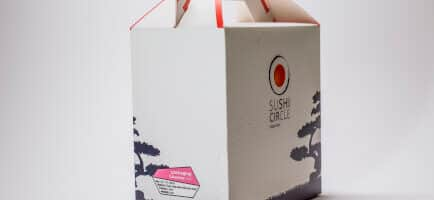 At Printingprogress we have the skills and experience to produce packaging that make your products stand out. Using oodles of creativity we can create a high-quality standard box, or something a bit different to reflect the uniqueness of your product.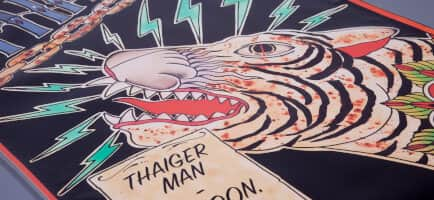 No sign is too big or too small for the Printingprogress team. Whether you're looking to promote your projects in a new area of Seaford or let your customers know about a special offer, we will print top quality banners that hits the spot.
Looking for pavement signs, vehicle graphics, and more? Check out our products and services page to see the full extent of our creativity and find out how we can help your Seaford business today.
We are proud to have been recognised for our work and achievements over the years. Alongside being the 2022 Business Excellence Awards Winner for Most Innovative Graphic Design & Illustration Agency UK, winning the 2022 Approved Wedding Professionals – Best Stationery Designer for Customer Experience award, and being a 2022 Muse Gold Winner, we have a fair few other awards under our belts, such as:
2022 Business Excellence Awards Winner for Most Innovative Graphic Design & Illustration Agency UK
2022 Approved Wedding Professionals – Best Stationery Designer for Customer Experience
2022 Muse Gold Winner
2021 Business Awards Winner for Best Design & Print Agency UK
2020 Business Excellence Awards Winner for the Best Graphic Design & Illustration Studio in the UK
Hermes Creative Awards Winner in 2019 and 2020
Hermes Award for Logo Design 2020, alongside the Muse Creative – Silver recognition award
Marcom Awards 2019 Winner for Event Design of the Year
Muse Creative Awards Winner for Marketing and Promotional of the Year 2019
Looking for bespoke prints? Have a question about the design process? We're always up for a chat, so get in touch by calling 0800 999 1094 or emailing us at info@printingprogress.co.uk. Whatever you're looking for, we're here to help our Seaford customers.