Welcome to Printingprogress, the world of endless creativity. Our team, consisting of specialist printers, illustrators and graphic designers, utilise this creativity and their passion for print to provide the businesses and individuals within Heathfield and its surrounding areas with captivating and unique materials for an array of occasions.
From business cards to large format prints, locals from New Pond Hill to Sandy Cross Lane have utilised the successes of our expertly designed and beautifully produced print materials to aid the growth of their Heathfield business or ignite the anticipation of their special event, so what are you waiting for? Yours could be next!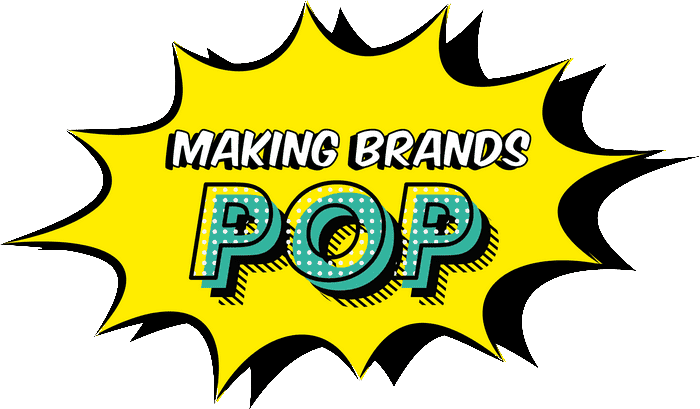 A high-quality service
for your Heathfield prints
As award-winning printers with over 50 years of experience, a team of specialists and a seamless, tailored service, it's no wonder we sit top of the ranking in Heathfield! There isn't much – if anything at all – that could turn us away from bringing your print dreams to a captivating reality. We love a challenge, so never hold back! From strict timeframes to a complete brand refresh, nothing is impossible.
We also tailor our services to compliment the lifestyle of each customer. We just love getting to know you all and are always up for a chat, but if you are running your Heathfield business or preparing for your big day, it's unlikely that you'll have the time to talk with us throughout the process! That is why, without any lack of dedication or quality, each of our products can be designed, produced and delivered straight to your Heathfield door whilst we take a step back and prevent bringing further distraction to your schedule. You may even forget about us – were practically printing ninjas!
As experts in design, you needn't need to worry about the creation of your own captivating materials. We will take the wheel, injecting your branding with personality and creativity, strategically planning a range of designs to coincide with your requirements and exceed your expectations.
Arrange for your Heathfield printing products
If you've got a question about your Heathfield prints, don't hold back! Each member of our team knows every one of our services inside and out, so we guarantee to provide you with the answers you are looking for!
Give us a call on 0800 999 1094, drop us an email at info@printingprogress.co.uk or fill out our contact form and we will get back to you within just 60 minutes!
GET IN TOUCH
We welcome all new enquiries

print and design services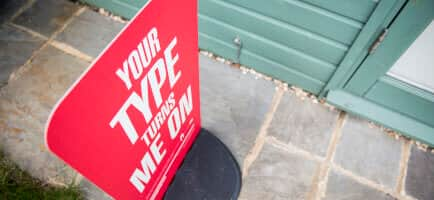 Don't let Heathfields locals pass you by. Attract passing trade all year round with unique, double-sided pavement signs that durable throughout all weather types, guiding footfall directly to your door.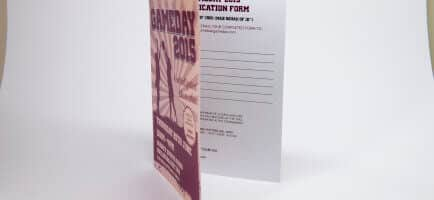 Provide your recipients with a bespoke event invitation tailored to beautifully mirror the tone of your special occasion, increasing excitement levels and providing your attendees with a stunning form of memorabilia.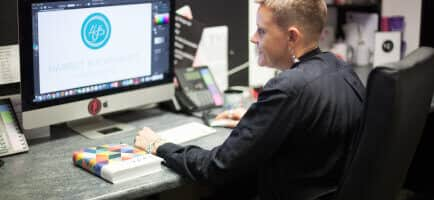 Our award-winning team utilise their endless creativity as well as branding and location knowledge to produce a logo design that remains true to your brand and speaks a thousand words to the locals of Heathfield.
Take a look at the rest of our high-quality services that are available to you and your Heathfield business.
We are proud to have been recognised for our work and achievements over the years. Alongside being the 2022 Business Excellence Awards Winner for Most Innovative Graphic Design & Illustration Agency UK, winning the 2022 Approved Wedding Professionals – Best Stationery Designer for Customer Experience award, and being a 2022 Muse Gold Winner, we have a fair few other awards under our belts, such as:
2022 Business Excellence Awards Winner for Most Innovative Graphic Design & Illustration Agency UK
2022 Approved Wedding Professionals – Best Stationery Designer for Customer Experience
2022 Muse Gold Winner
2021 Business Awards Winner for Best Design & Print Agency UK
2020 Business Excellence Awards Winner for the Best Graphic Design & Illustration Studio in the UK
Hermes Creative Awards Winner in 2019 and 2020
Hermes Award for Logo Design 2020, alongside the Muse Creative – Silver recognition award
Marcom Awards 2019 Winner for Event Design of the Year
Muse Creative Awards Winner for Marketing and Promotional of the Year 2019
Get in touch with a member of our team today – we don't bite! Call 0800 999 1094 or email info@printingprogress.co.uk and we will be happy to assist you with the design and production of your Heathfield prints.