What is important when you are looking for a new printing company in Blackpool? Fast turnaround times? Unrivalled quality? Quick and easy processes? A supplier who can work to a set budget?
If you answered yes to any or all of these criteria then you need to talk to us.
At Printingprogress, our award-winning team are always on hand to provide businesses and individuals with the high-quality printing service, no matter what they need.
Here at Printingprogress we have over 15,000 items available for purchase, from flyers, invitations, business cards to large format print, we can take care of any print requirements and specification. With a little creativity and individuality, your print materials will be sure to stand out from the pack for all the right reasons.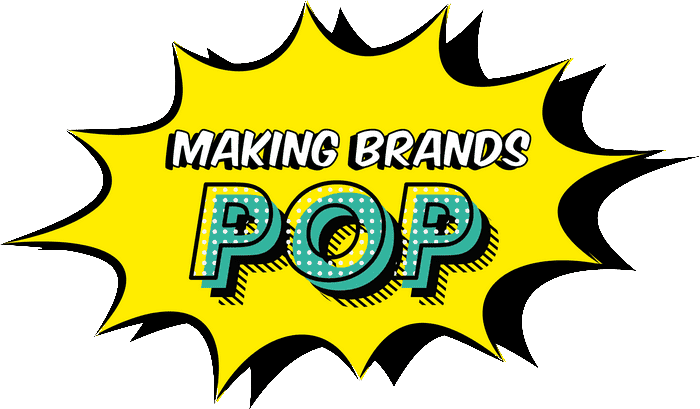 A high-quality service
from your Blackpool printers
Efficient and effortless printing services are priceless, and that's exactly what you'll get with us. "What do you mean by that?" we hear you ask. Allow us to explain…
Whether you are planning an event, refreshing your company's branding or reprinting an existing company brochure, you want the peace of mind that once the order has been placed, you don't need to worry about it, even after it arrives.
After an initial telephone and/or email consultation with our award-winning team, no matter the scale of the task at hand, we'll ensure we meet all the requirements you give us without hassling you or contacting you every day. We will gather all the information and elements we need at the outset, and then only contact you for approval of your proof. Leaving you to get on with your day-to-day activities.
If you need a reliable printer but do not have the time to pick up your materials, no worries, we will delivery directly to your door.
Large quantities, unique formats or tight deadlines do not worry us at Printingprogress. In fact, we like the challenge.

local printing company in Blackpool
You deserve the best and we will help you to make sure your local printing needs have been met.
With over 50 years of experience, we're confident that whatever problem or question you might have can be easily resolved by us. The team at Printingprogress hold unrivalled expertise and knowledge to advise on the best products, techniques and designs to allow for completely unique print materials to be produced to your requirements.
Anything you need from business cards to posters, who would be better than us for you to contact today!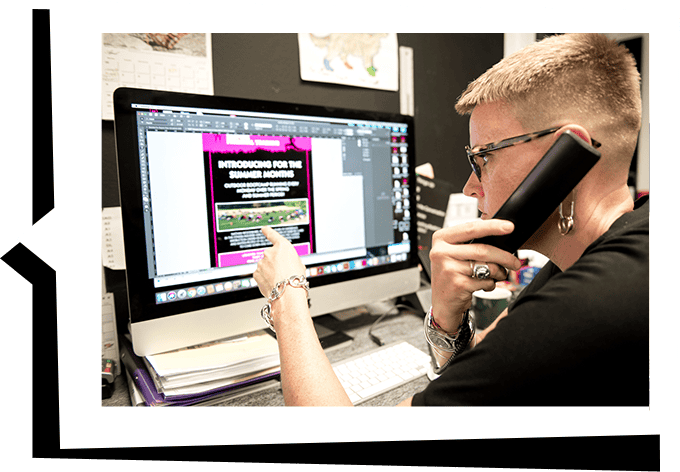 Arrange for your Blackpool printing products
Whatever your requests or requirements may be, don't hold back! As award-winning specialists in all fields of design and print production, there is nothing we can't do.
We guarantee to get back to you within 60 minutes on business days, so give us a call at 0800 999 1094 and let us know your requirements.
GET IN TOUCH
We welcome all new enquiries

print and design services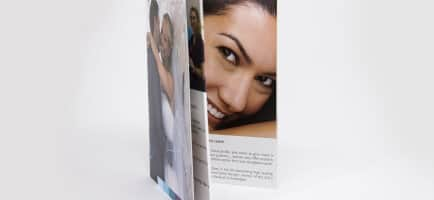 Bring back originality and stand out from the technology-filled crowd with a beautiful brochure, and take your printed presence to a new level.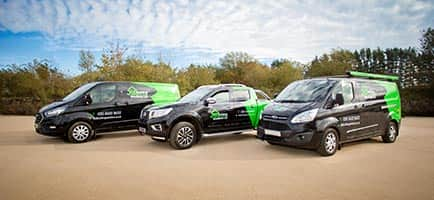 Be recognised throughout and beyond Blackpool with bespoke vehicle graphics. Allow your company fleet to become a mobile advertising network.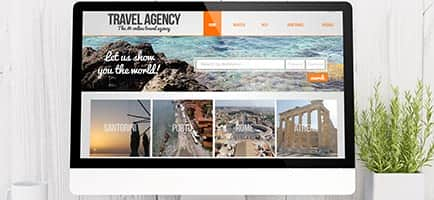 Spice up your website and supply your current and new customers with a unique browsing experience that they will want to revisit time and time again.
Find out our full range of products and services and see the many ways Printingprogress can help promote your business.
We are proud to have been recognised for our work and achievements over the years. Alongside being the 2022 Business Excellence Awards Winner for Most Innovative Graphic Design & Illustration Agency UK, winning the 2022 Approved Wedding Professionals – Best Stationery Designer for Customer Experience award, and being a 2022 Muse Gold Winner, we have a fair few other awards under our belts, such as:
2022 Business Excellence Awards Winner for Most Innovative Graphic Design & Illustration Agency UK
2022 Approved Wedding Professionals – Best Stationery Designer for Customer Experience
2022 Muse Gold Winner
2021 Business Awards Winner for Best Design & Print Agency UK
2020 Business Excellence Awards Winner for the Best Graphic Design & Illustration Studio in the UK
Hermes Creative Awards Winner in 2019 and 2020
Hermes Award for Logo Design 2020, alongside the Muse Creative – Silver recognition award
Marcom Awards 2019 Winner for Event Design of the Year
Muse Creative Awards Winner for Marketing and Promotional of the Year 2019
Boost your branding with Printingprogress today! Our team of print specialists can help you produce the perfect promotional materials for your business. Get in touch for a quote on 0800 999 1094 or email us at info@printingprogress.co.uk and we'll get back to you right away.