Printers

 in Staffordshire
Do you need a printing service that will blow you away? The sky is the limit with Printingprogress – we offer endless services to benefit you and your Staffordshire business. Our customers come to us for individual needs or to transform their company image – we treat every challenge with excitement! We're passionate about what we do, and this translates into our work.
Our team of experts has over 50 years of experience in this industry – we're the best people to come to! We will provide you with high quality prints to make you shine the brightest in any crowd. With over 15,000 products available, there's something in store just for you.
Whether it's for a logo refresh for your Staffordshire business, or menu printing for your restaurant in the city centre, we can create magic. Customers from Norton Bridge and Wheaton Aston rave about their prints and have often recommended us to their family and friends. You've probably seen our work sprinkled around Staffordshire already…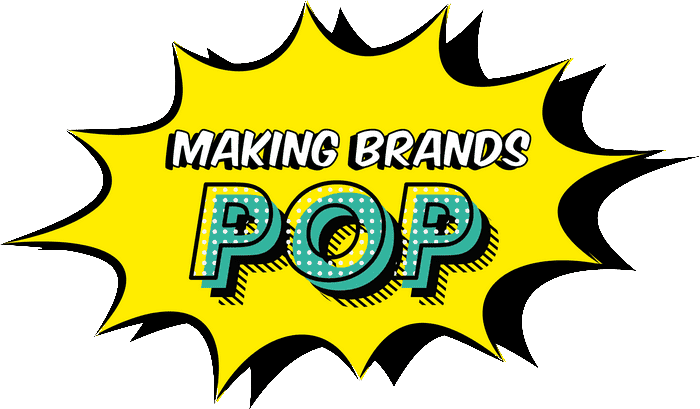 A high-quality service
from your Staffordshire printers
Printingprogress can make your dreams come true – why would you look anywhere else? We can create anything from personalised stationery to a poster, and our experienced team will deliver results that will give you heart eyes! Need something printed? We're the people to trust.
Does your busy lifestyle have you buzzing around Staffordshire in a frenzy? If you're always on the move, you don't have to worry about your prints. Here at Printingprogress, your products can be delivered right outside your front doorstep! You won't even have to leave your Staffordshire home – we wouldn't blame you if you forgot about us until your prints are dropped off…
We relish a challenge, and we're always up for the task of exceeding your expectations. We can produce anything you need in record time – your prints will make your vision come to life before you can say Printingprogress!
Our passion for customer service almost rivals our passion for printing – you'll benefit from the best of both worlds! If you've been trying to grapple with graphic design for a while to design new branding for your Staffordshire business, worry yourself no further… Our team at Printingprogress can handle the hard part for you and create graphics that represent your company to the fullest.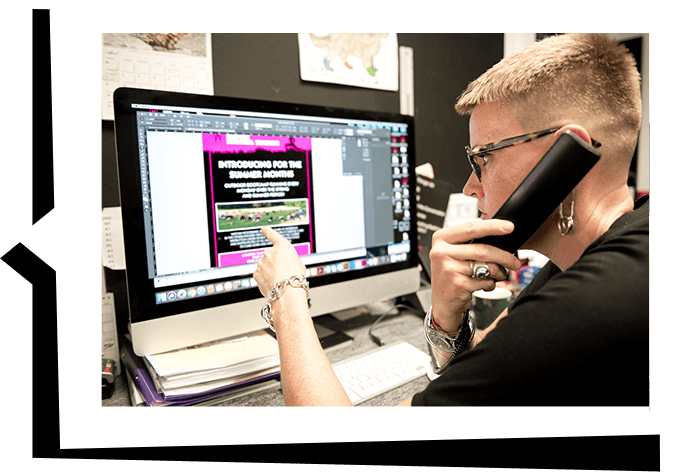 Arrange for your Staffordshire printing products
Printingprogress can create perfect prints for you in Staffordshire no matter what you need. Give us a call on 0800 999 1094, email us at info@printingprogress.co.uk or fill in our contact form and one of our talented team members will get back to you within 60 minutes!
GET IN TOUCH
We welcome all new enquiries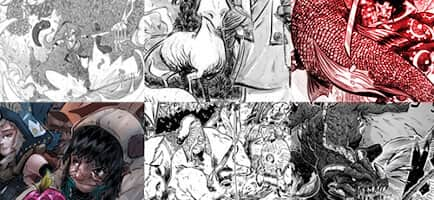 We can create fun, captivating illustrations. From brochures to stickers, we've got you covered. We offer a wide array of styles so no matter your project, you can use sketches that have been designed with thoughtful talent. They're bound to make your jaw drop!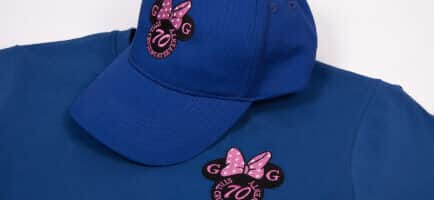 Get your brand out there on a daily basis. We offer a wide range of products, from t-shirts to high visibility workwear, that we can brand with your logo. Your branded clothing will mean your team looks united and spreads the word around Staffordshire.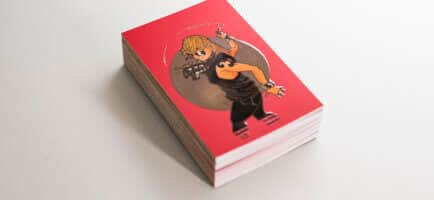 Your business card is an important way of spreading the word about you, so why not make it stand out? We have hundreds of design possibilities to choose from – we'll create something that fits the style and personality of your Staffordshire company.
Our products and services can transform your business image by enhancing your graphics. Whether it's for your company or a personal project, trust us to do it right.
We are proud to have been recognised for our work and achievements over the years. Alongside being the 2022 Business Excellence Awards Winner for Most Innovative Graphic Design & Illustration Agency UK, winning the 2022 Approved Wedding Professionals – Best Stationery Designer for Customer Experience award, and being a 2022 Muse Gold Winner, we have a fair few other awards under our belts, such as:
2022 Business Excellence Awards Winner for Most Innovative Graphic Design & Illustration Agency UK
2022 Approved Wedding Professionals – Best Stationery Designer for Customer Experience
2022 Muse Gold Winner
2021 Business Awards Winner for Best Design & Print Agency UK
2020 Business Excellence Awards Winner for the Best Graphic Design & Illustration Studio in the UK
Hermes Creative Awards Winner in 2019 and 2020
Hermes Award for Logo Design 2020, alongside the Muse Creative – Silver recognition award
Marcom Awards 2019 Winner for Event Design of the Year
Muse Creative Awards Winner for Marketing and Promotional of the Year 2019
Our experts at Printingprogress create prints that will make people double-take. For your one-of-a-kind prints, call us on 0800 999 1094 or email info@printingprogress.co.uk.We can't wait to get started!