Expanding your Sidcup brand? Promoting your event throughout the surrounding areas? With an extensive range of award-winning printing services, our team are on hand to supply you with effective and unique print materials that fit your personal requirements, no matter what they may be.
With over 50 years of combined experience, the knowledge and expertise held within our Printingprogress team is unrivalled. Throughout Sidcup, from Halfway Street to St Pauls Wood Hill, businesses and individuals have utilised our endless creativity and award-winning services to gain captivating prints that exceed all expectations whilst achieving the highest successes.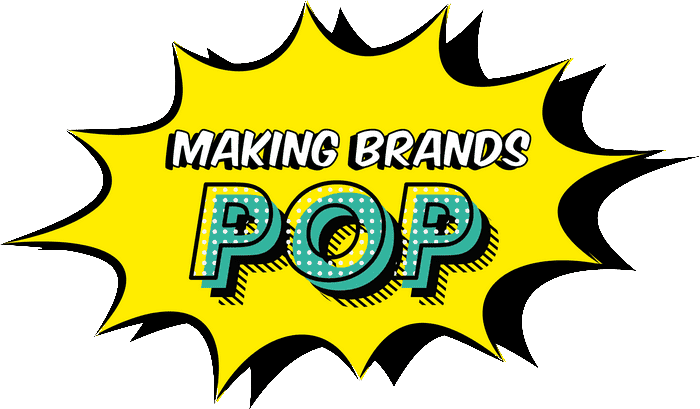 A high-quality service
for your Sidcup prints
Nothing echoes simplicity like our range of services. From personalised event invitations and unique business cards to captivating signage and large format prints, we will perfectly produce prints for any need without the need for you to lift a finger.
We listen to each request and absorb every requirement, allowing us to put those factors to work as soon as we put the phone down.
Without causing distractions to your schedule, our team will design and produce your unique materials and, if we do need to get in touch for approval or recommendations, we will do so via email, ensuring that you only respond to us when you've found the time in your day to sit down with a cuppa!
Once complete, we will securely package your prints and have them safely delivered straight to your Sidcup doorstep faster than you could spell "Printingprogress"!
Our print services are provided in a way that remains effortless for all of our clients. This includes our design service. We understand that creating a range of designs that have the capability to remain unique and recognisable can be challenging, but with countless awards under our belts already, it is actually something we find ourselves pretty good at! Allow us to take the wheel (or pencil) and create a series of designs for you to choose from… although narrowing down to one may be a difficult challenge in itself!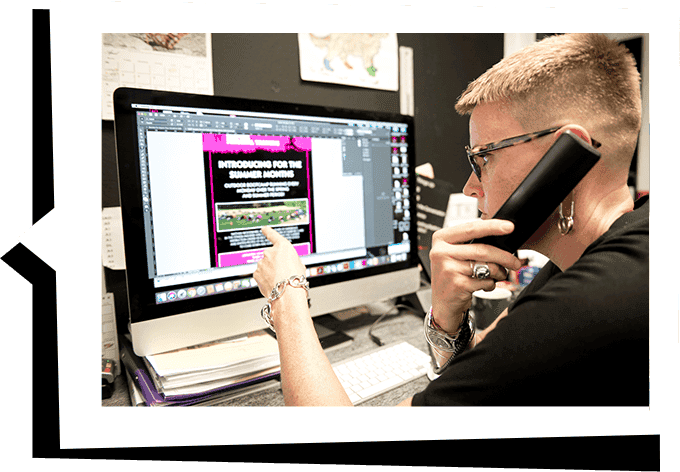 Arrange for your Sidcup printing products
Want to speak with us? Don't hold back, we don't bite! In fact, we are really quite friendly, so ask us anything.
Call 0800 999 1094, email info@printingprogress.co.uk or fill out our contact form and we will get back to you within just 60 minutes.
GET IN TOUCH
We welcome all new enquiries

print and design services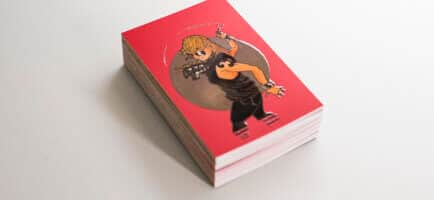 Allow your business cards to stand out from the pack. Choose from a range of unique bases and sizes to prompt a positive memory of your brand no matter how far they travel.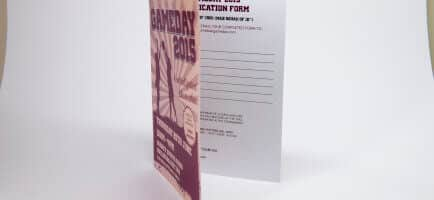 Provide your guests with a glimpse of the day to come. Perfect for any occasion, our event invitations can be tailored to individual guests with bespoke personalisation.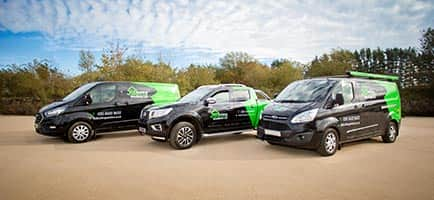 With bespoke and durable vehicle graphics, there is no end on just how far your brand name can travel. Come rain or shine, showcase your brand wherever your wheels may take you.
Take a look at the rest of our high-quality services that are available to you and your Sidcup business.
We are proud to have been recognised for our work and achievements over the years. Alongside being the 2022 Business Excellence Awards Winner for Most Innovative Graphic Design & Illustration Agency UK, winning the 2022 Approved Wedding Professionals – Best Stationery Designer for Customer Experience award, and being a 2022 Muse Gold Winner, we have a fair few other awards under our belts, such as:
2022 Business Excellence Awards Winner for Most Innovative Graphic Design & Illustration Agency UK
2022 Approved Wedding Professionals – Best Stationery Designer for Customer Experience
2022 Muse Gold Winner
2021 Business Awards Winner for Best Design & Print Agency UK
2020 Business Excellence Awards Winner for the Best Graphic Design & Illustration Studio in the UK
Hermes Creative Awards Winner in 2019 and 2020
Hermes Award for Logo Design 2020, alongside the Muse Creative – Silver recognition award
Marcom Awards 2019 Winner for Event Design of the Year
Muse Creative Awards Winner for Marketing and Promotional of the Year 2019