Are you in need of a vivid and unique way to improve your Oxford company branding? Maybe you have a baby shower or birthday bash in Oxford that requires vibrant and suitable invitations, or perhaps you need a little assistance with increasing the recognition of your services through the use of ultra-effective business cards? Well, you have come to the right place!
Here at Printingprogress, we are a creative team of international award-winning printers, graphic designers and illustrators, allowing us the ability to find the perfect solution tailored to any of your physical or digital print requirements. With over 50 years of experience, we have built upon our skillset and knowledge and utilised these factors to enable a wide range of specialist print and design services available for individuals and businesses in and around Oxford. From Barton to Waterways, our team will cater to you and your requests, no matter the occasion or need. With high-quality customer service and a turnaround unlike any other, allow us to take your print materials to the next level.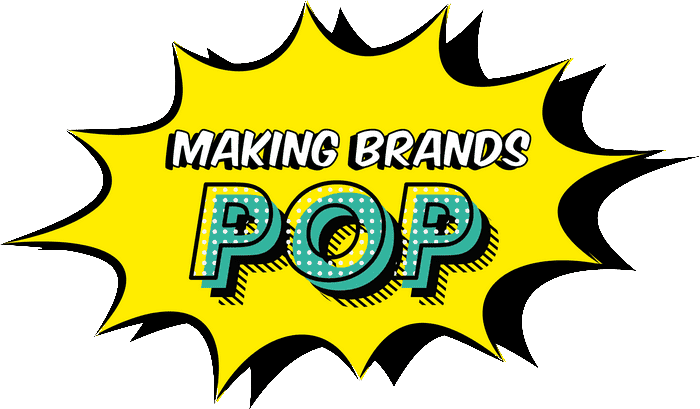 A high-quality service
for your Oxford prints
When it comes to print materials for your social or business event, we understand that there may often be shorter deadlines involved. With the help of our creative and enthusiastic Printingprogress team, this is no problem. We complete each project within a super-fast turnaround, allowing you to receive your graphic designs, digital prints, illustration work and physical print materials faster than you can say "Printingprogress"!
From our initial one-to-one conversation about your printing requirements, thorough to the design, production, proofing and door-to-door Oxford delivery, we are able to carry out the exceptional end-to-end service which we are renowned for. Whilst pairing your requests with our expertise in promotion and branding, you can be sure to have your hands on your own, unique and memorable print materials, sooner than you think.
Of course, we have a multitude of pre-prepared templates on hand for any occasion, but these can be modified to suit your preferences or simply removed and reconstructed all together! We are experts in design and are happy to work alongside your printing requirements to produce original and bespoke designs. From font selection, colour palettes, illustrations and text placement, you can be sure that your business cards, vehicle graphics, pavement signs or wedding invitations capture your personality and reflect your tone.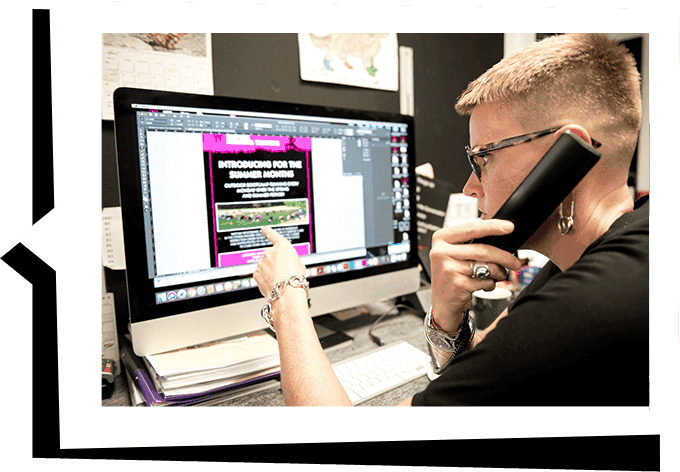 Arrange for your Oxford printing products
If you are seeking bespoke physical or digital print materials to promote your special occasion amongst friends and family, or the more formal yet memorable promotional materials to increase the recognition of your Oxford based brand and services, then you have come to the right place.
Here at Printingprogress, we have a creative team who are on hand to work alongside your requirements and produce stunning materials, no matter the occasion. With a range of specialist services on offer, we are confident that we will find the perfect approach for you, all the while remaining cost-effective.
To get in touch, give us a call us on 0800 999 1094 or email us at info@printingprogress.co.uk for more information. You can also fill out the contact form below and we will get back to you.
GET IN TOUCH
We welcome all new enquiries
As highly renowned and award-winning printers with a range of specialist print services, we are sure that you will be able to find the perfect solution for your Oxford printing requirements.
These services include, but are not limited to: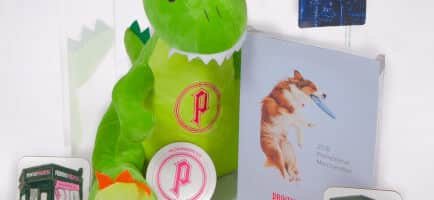 After building your recognisable company branding, why not allow your clients the ability to take home a form of your business memorabilia. The simple gesture of allowing them to keep a uniquely branded notepad, pen or coaster from your office space will ensure that your recognition throughout Oxford is reinforced each time it is utilised.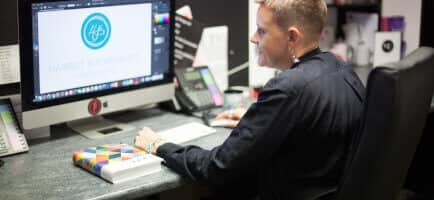 Possibly one of the most important factors in relation to your brand, is your logo. Work with our professional and knowledgeable team to produce a stunning and appropriate logo design with great impact, that can be applied throughout your organisation, reinforcing your brand further from the eyes within your building, to those outside.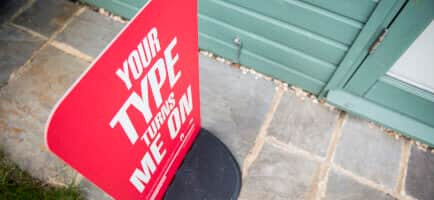 The streets of Oxford are always buzzing with commuters and locals hitting the town, so why not use this to your advantage? With a vibrant and impactful pavement sign, you can catch the attention of passers-by, allowing your logo, name and services to become deeper imprinted on them each time they pass by.
Take a look at the other high-quality services we have to offer for you and your Oxford businesses.
We are proud to have been recognised for our work and achievements over the years. Alongside being the 2022 Business Excellence Awards Winner for Most Innovative Graphic Design & Illustration Agency UK, winning the 2022 Approved Wedding Professionals – Best Stationery Designer for Customer Experience award, and being a 2022 Muse Gold Winner, we have a fair few other awards under our belts, such as:
2022 Business Excellence Awards Winner for Most Innovative Graphic Design & Illustration Agency UK
2022 Approved Wedding Professionals – Best Stationery Designer for Customer Experience
2022 Muse Gold Winner
2021 Business Awards Winner for Best Design & Print Agency UK
2020 Business Excellence Awards Winner for the Best Graphic Design & Illustration Studio in the UK
Hermes Creative Awards Winner in 2019 and 2020
Hermes Award for Logo Design 2020, alongside the Muse Creative – Silver recognition award
Marcom Awards 2019 Winner for Event Design of the Year
Muse Creative Awards Winner for Marketing and Promotional of the Year 2019