Graphic design
Professional designs to enhance your business's image. Show your customers you take business seriously and convey your key messages creatively.
GET IN TOUCH
Fill in the form and we will call you back to discuss your graphic design requirements
Professional, business-like, quirky, funky, subtle, or direct – graphic design can deliver a message like nothing else can. No matter what tone you are after, no matter what medium you choose for that message to be delivered – logos, brochures, business cards, or exhibition stands and banners – graphic design will bring things to life. Give us the opportunity to work with you and we can show you just how our talented graphic designers can liven things up and get those orders rolling in.
Our in-house designers are oozing ideas and creativity, waiting to be unleashed on the next job. With talent like this and our standard level of service that is all about client satisfaction, high-quality products and a desire to do what it takes to make sure we get it right for you, you can rest assured that you will have everything you need to make your business a success.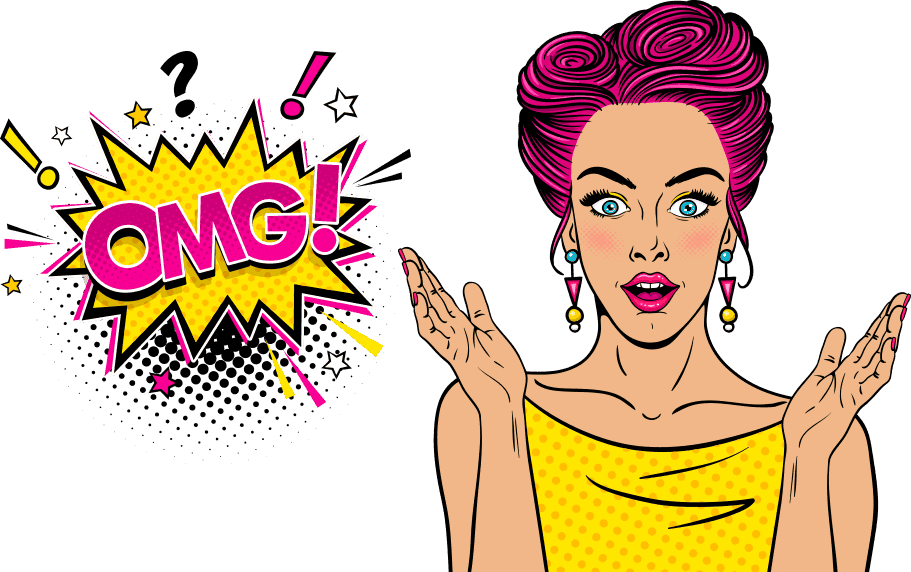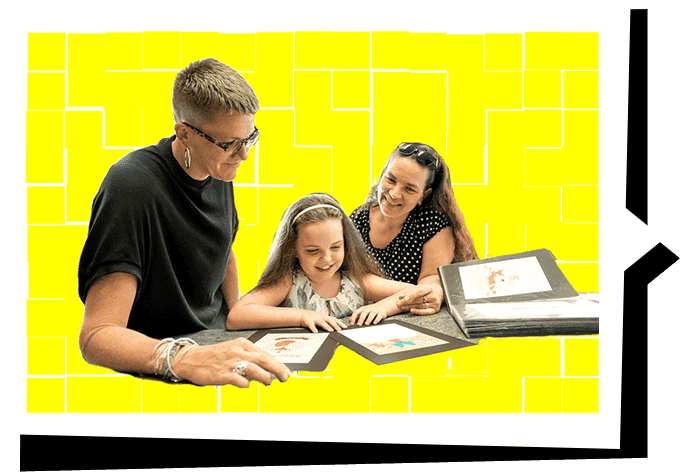 Your graphic design
options
Graphic design can cover a range of products and fields, depending on what you require. Our talented designers can create anything from logos to full brochures and promotional materials for your business.
We will start by taking a brief from you so we can create something that fully meets your needs. We will then put together a bespoke package depending on what you need, including the design process, proofs and printing.
Your logo needs to be fully representative of your business. It should jump out at people and show them what you do, as well as being clear and concise. This is no easy task, and it takes a professional to create the desired effect.
We will:
Give quotes on existing concepts if you already have some of your own ideas.
Come up with concepts and provide three different options if you are starting from scratch.
Create a unique logo made up of exclusive designs – we have a 100% no stock imagery policy.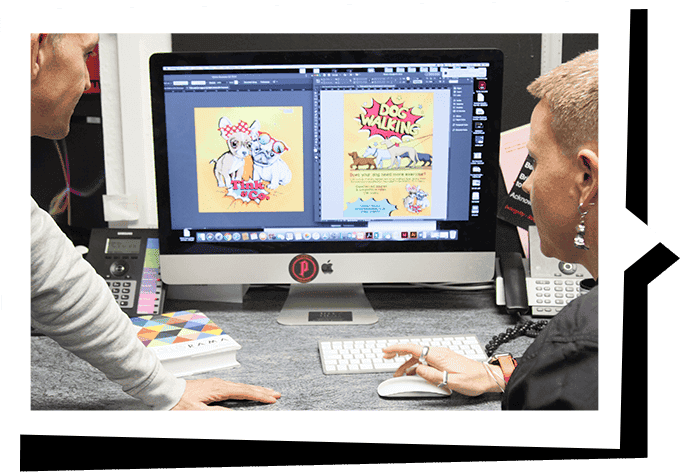 We can create winning designs for any promotional materials you might require, including:
Brochures
Leaflets
Flyers
Packaging
Corporate gifts
Signage
Posters
Banners
We help your marketing and promotional campaigns succeed by providing professional design that really communicates your messages. Ask us what we can do for you and let's get the discussion going. We're open 8.30am-5pm Monday to Thursday, and 8.30am-4.30pm on a Friday. We're based in Bromley, on London Road, Kent BR1 3QR – we offer a free nationwide delivery service if you need items printing, so please get in touch, wherever you are in the UK. Contact us conveniently, however it suits you, from calling, to sending us a WhatsApp message, to using Facebook messenger.
Graphic design
for an online audience
The internet is probably a key part of your marketing strategy and will also require good design to stand out.
We can create designs for:
Email marketing
Newsletters
Web pages
We will always adapt to meet your needs and can work around any existing designs you might have.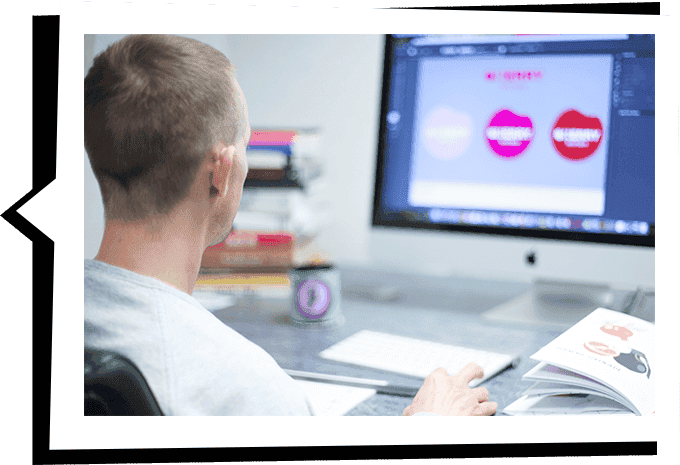 Our brochure
See some of the products that we can design for you, like business cards, brochures and envelopes. We are fully flexible in our design options and will be able to design any other items you like – please just let us know your needs.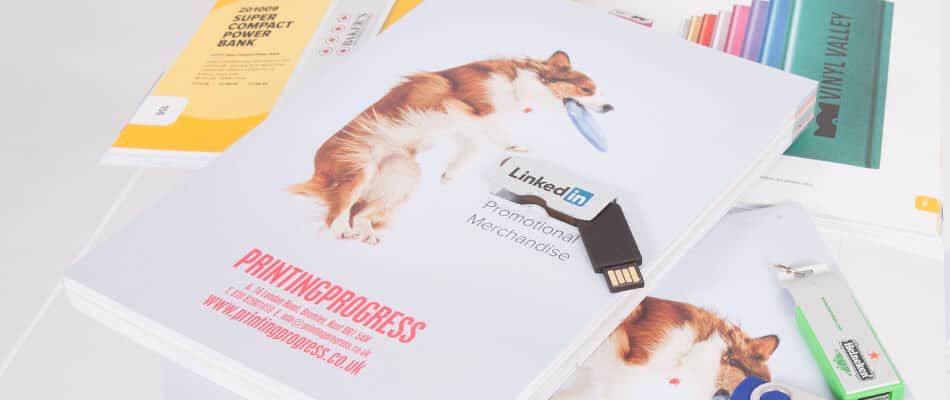 Contact Printingprogress for your full graphic design quote.
We don't bite – in fact, we're really quite nice! We love sharing our knowledge and we offer free nationwide delivery if you need items printing, so wherever you're based in the UK, please get in touch.