Printers

 in Hertfordshire
Has the idea of refreshing your Hertfordshire branding been looming for quite some time? There is no better time than now – our award-winning team are on hand to provide businesses and individuals with unrivalled print services. With over 50 years of combined experience, we have delivered high-quality custom prints, illustrations, graphic designs and all things in between to businesses and individuals throughout Hertfordshire, from Buntingford to Watford.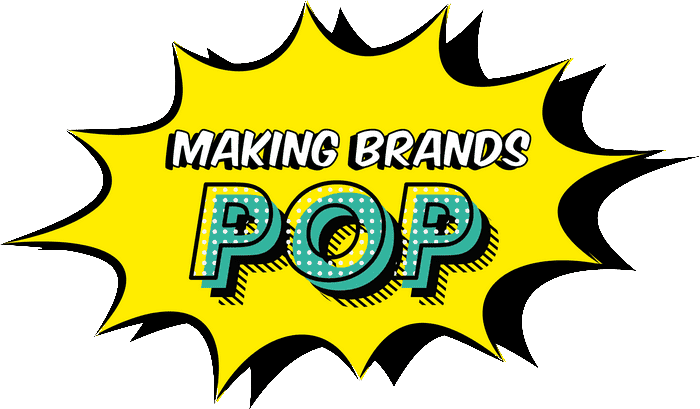 A high-quality service
from your Hertfordshire printers
Here at Printingprogress, we tailor our services to each customer. No matter your schedule, style, or request, you can expect to receive a printed material that exceeds your expectations. After a quick telephone conversation, we will take a step back, allowing you to continue without disruption. Once the design is complete, we will request approval before completing the production of your bespoke product and having it delivered to your Hertfordshire doorstep. There will never be any need for you to go out of your way for your products.

as your local printing company in Hertfordshire
Here at Printingprogress, we are the one-stop-shop for all of your Hertfordshire print needs. Whatever your requests may be, from large order sizes to tight turnarounds, we can complete it. No matter the speed our fast-paced team work at, there will be no risk of lack of dedication or quality. We inject our passion for print into each material we design and produce, no matter the requirements. If there's one thing our 50 years of printing industry knowledge has taught us, it's that no person is the same, and so we don't expect a single request to be. We will deliver custom print through the use of a custom service, tailored specifically to you.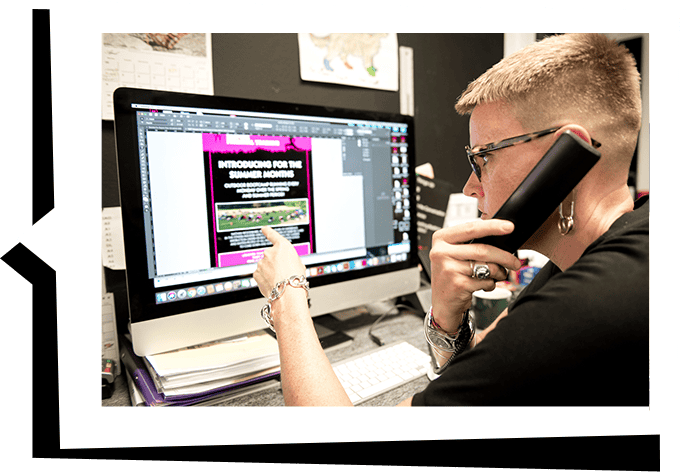 Arrange for your Hertfordshire printing products
We hate to brag, but we really are the best in the business in Hertfordshire. To supply your branding with a well-deserved boost from the help of our award-winning team, give us a call on 0800 999 1094, send us an email at info@printingprogress.co.uk or fill out our contact form. We will get back to you within just 60 minutes.
GET IN TOUCH
We welcome all new enquiries

print and design services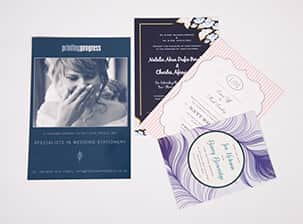 We love a wedding just as much as the next person, but we love our ability to create bespoke wedding prints just that little bit more. Utilising all of your unique and special details and requests, we can produce stunning prints to be treasured.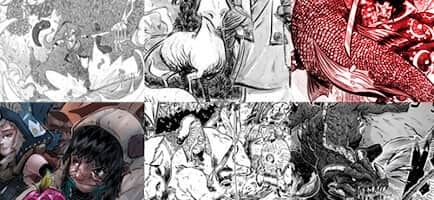 Illustration is the perfect way to capture the minds of Hertfordshire locals whilst encompassing your brand. The power of illustration can elevate you heads and shoulders amongst local competitors.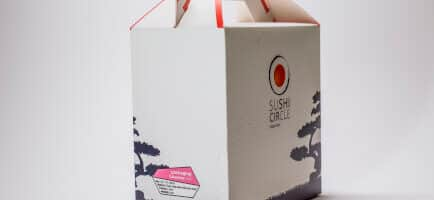 Allow your brand name to be seen far and wide with effective, high-quality branded packaging. From sleek logo designs to explosive illustrations, leave your name in the minds of your recipients (and the postman!)
Explore our range of products and services to see just what we could deliver to your Hertfordshire brand.
We are proud to have been recognised for our work and achievements over the years. Alongside being the 2022 Business Excellence Awards Winner for Most Innovative Graphic Design & Illustration Agency UK, winning the 2022 Approved Wedding Professionals – Best Stationery Designer for Customer Experience award, and being a 2022 Muse Gold Winner, we have a fair few other awards under our belts, such as:
2022 Business Excellence Awards Winner for Most Innovative Graphic Design & Illustration Agency UK
2022 Approved Wedding Professionals – Best Stationery Designer for Customer Experience
2022 Muse Gold Winner
2021 Business Awards Winner for Best Design & Print Agency UK
2020 Business Excellence Awards Winner for the Best Graphic Design & Illustration Studio in the UK
Hermes Creative Awards Winner in 2019 and 2020
Hermes Award for Logo Design 2020, alongside the Muse Creative – Silver recognition award
Marcom Awards 2019 Winner for Event Design of the Year
Muse Creative Awards Winner for Marketing and Promotional of the Year 2019