Here at Printingprogress, we have been supplying the businesses and locals of Camden with unrivalled, bespoke digital print services.
Our specialist team consists of expert printers, graphic designers and illustrators who, working together with their top of the range equipment, 50 years of experience and endless means of creativity, have provided ultimate print services for an endless rage of requirements.
From Highgate to Fitzrovia, our unique prints, such as business cards and large format prints, have been utilised to expand upon the recognition of businesses, services and local events as well as refreshing workplace branding.
Give your Camden brand a dose of Printingprogress creativity and watch it shine and grow throughout the community.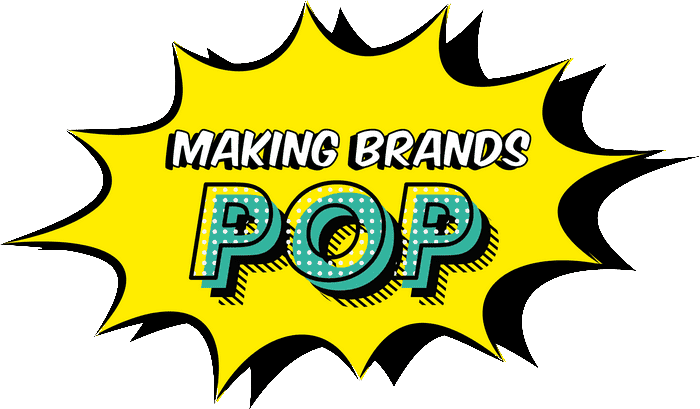 A high-quality service
for your Camden prints
Here at Printingprogress, creativity and connection are our passion. We love getting to know each one of our customers, and our phones are always open for a chat, but we realise that many of Camden's locals may have a hectic schedule to keep up with and so regular catch-ups with us may not be possible. That is why we take steps with each of our printing services to ensure that you receive a seamless process for your unique materials, no matter how little time you have.
We will take the time to talk through your brief and absorb all of your requirements within our first point of contact, allowing us to take a step back with all knowledge required to produce print materials which will exceed your expectations.
Contact can be kept to a minimum without altering the dedication, thought and creativity that gets inserted into each of your prints. If we do need to adjust something or request approval from you, we can do so via email, allowing you the time to reply when you find a break within your day.
Once your digital prints are complete, there is no need to find the time to meet with us. We will securely package your materials and have them delivered straight to your Camden doorstep faster than you could say "Printingprogress"!
Are you struggling with the design aspect of your Camden prints? Are you unsure of the route to take or the factors to consider? Leave that to us, as with several award-winning designs under our belt and unending creativity, we guarantee to create a design that oozes with creativity and echoes your personality and services throughout Camden.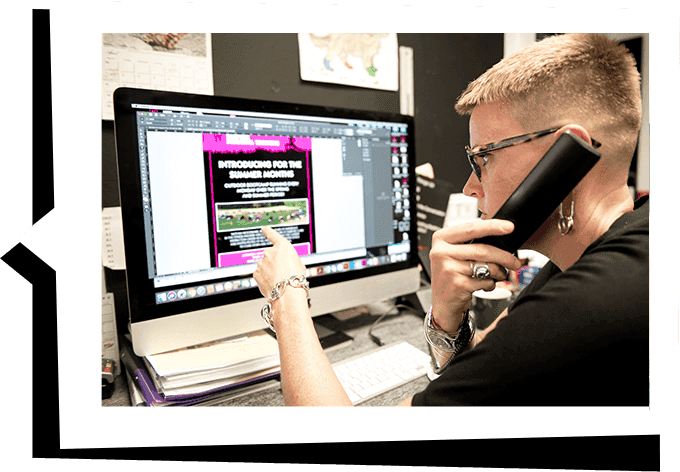 Arrange for your Camden printing products
Got a question about our digital print services? Each member of our team knows all there is to know about every one of our services, so don't hold back!
Pick up the phone and give us a call on 0800 999 1094, drop us a line at info@printingprogress.co.uk or fill out our contact form and we will get back to you within just 60 minutes!
GET IN TOUCH
We welcome all new enquiries

print and design services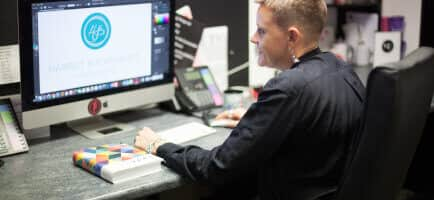 Project your personality and service range through your logo, allowing it to speak a thousand words, no matter where it is displayed.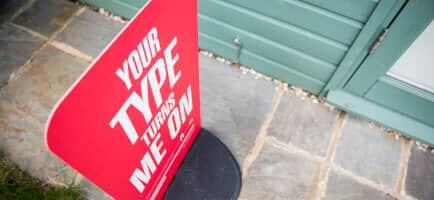 Draw the attention from the high street towards your Camden workplace with effective waterproof pavement signs, allowing you to entice interest all year round.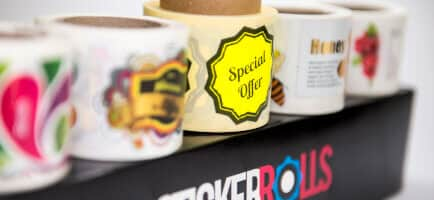 Stickers create the endless ability of personalising your products, packaging or promotional materials with your branding, reminding recipients of your services in a subtle yet stylish way.
Take a look at the other high-quality services that are available to you and your Camden business.
We are proud to have been recognised for our work and achievements over the years. Alongside being the 2022 Business Excellence Awards Winner for Most Innovative Graphic Design & Illustration Agency UK, winning the 2022 Approved Wedding Professionals – Best Stationery Designer for Customer Experience award, and being a 2022 Muse Gold Winner, we have a fair few other awards under our belts, such as:
2022 Business Excellence Awards Winner for Most Innovative Graphic Design & Illustration Agency UK
2022 Approved Wedding Professionals – Best Stationery Designer for Customer Experience
2022 Muse Gold Winner
2021 Business Awards Winner for Best Design & Print Agency UK
2020 Business Excellence Awards Winner for the Best Graphic Design & Illustration Studio in the UK
Hermes Creative Awards Winner in 2019 and 2020
Hermes Award for Logo Design 2020, alongside the Muse Creative – Silver recognition award
Marcom Awards 2019 Winner for Event Design of the Year
Muse Creative Awards Winner for Marketing and Promotional of the Year 2019
Give your Camden brand a well-deserved boost with our award-winning, bespoke printing services. Kickstart the process today by calling us on 0800 999 1094 or dropping us an email at info@printingprogress.co.uk.