Are you dreaming of stunning bespoke prints for your Hammersmith event or business? Ones that have the ability to heighten your recognition or increase the level of knowledge around your services? Well… look no further, Printingprogress is here!
Our team consists of expert printers, illustrators and graphic designers, allowing us to work together to produce original materials from any angle, from business cards to pavement signs and, along with our 50 years of experience, we have been able to successfully aid both individuals and businesses in and around Hammersmith with their promotional materials, from Goldhawk Road to North End Road.
For your creative, bespoke prints that echo your message throughout Hammersmith and its surrounding areas, put your trust in our team of specialists to produce effective, original prints that will tick all of your boxes, and more!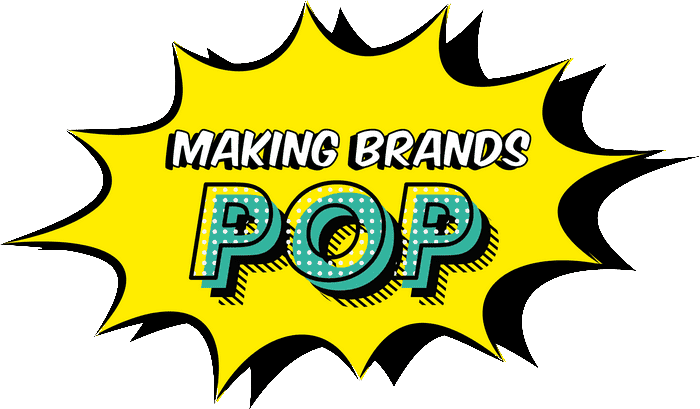 A high-quality service
for your Hammersmith prints
At Printingprogress, we understand first-hand how hectic life can become at the flick of a switch. That is why we work in a way that allows us to remain clear from your schedule. Each of our comprehensive services can be carried out away from your Hammersmith property, with minimal contact required.
Upon our initial conversation, we will absorb all of your requirements and visions into our expert minds to prevent reaching out to you throughout the production process. It may be that you only hear from us upon approval request via email, but there will be no pressure to reply until you find the time in your day.
We are, however, always available at the drop of a hat should you require any additions or alterations during the process, so don't hesitate to reach out to us! Once your print materials are complete, we will have them safely delivered straight to the door of your Hammersmith property, faster than you could say "Printingprogress"!
When it comes to your very own prints, design work can often block the way of development in the eyes of many locals. However, with Printingprogress on your side, the design factor can only accentuate your prints. Our team are experts in design and delivery and will work with your branding, message or personality to create original materials that allow your Hammersmith goals to be achieved.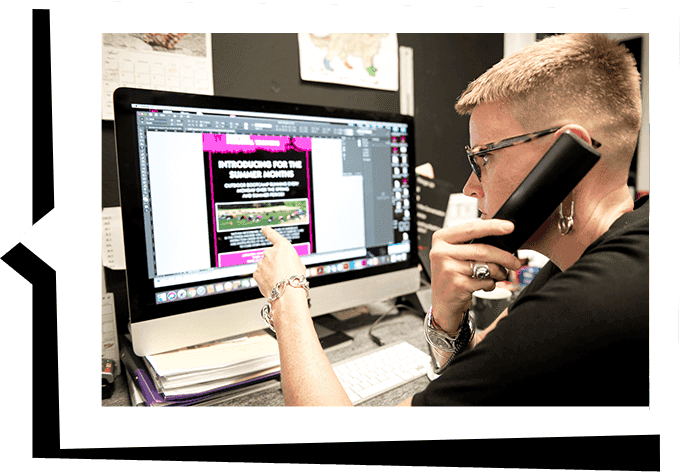 Arrange for your Hammersmith printing products
To speak with us about the process for your bespoke Hammersmith prints, get in touch with us today. Each member of our team knows each of our services inside out – so don't hold back!
Call 0800 999 1094, send us an email at info@printingprogress.co.uk or fill out our quick contact form and we will get back to you within 60 minutes.
GET IN TOUCH
We welcome all new enquiries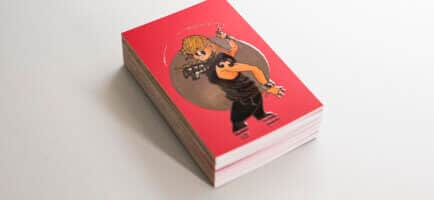 Ensure that your business card acts as a realistic bookmark, taking the recipient back to their initial conversation with you and allowing them to recall your name, face and services with just one glance.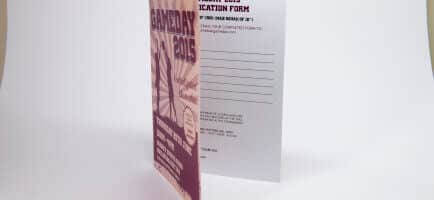 Reveal the theme of your event to your recipients with bespoke and tailor-made invitations. From birthdays to weddings, create a collation of invites, RSVP's and thank you notes to complement each other as well as your occasion.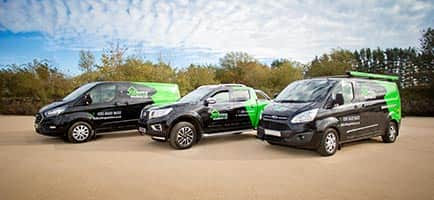 Tour your promotional material around town with our vehicle graphics service. From door stickers to entire vehicle wraps, allow us to work with your branding to create eye-catching and memorable designs to increase your recognition throughout the South East.
Take a look at the other high-quality services we have to offer for you and your Hammersmith businesses.
We are proud to have been recognised for our work and achievements over the years. Alongside being the 2022 Business Excellence Awards Winner for Most Innovative Graphic Design & Illustration Agency UK, winning the 2022 Approved Wedding Professionals – Best Stationery Designer for Customer Experience award, and being a 2022 Muse Gold Winner, we have a fair few other awards under our belts, such as:
2022 Business Excellence Awards Winner for Most Innovative Graphic Design & Illustration Agency UK
2022 Approved Wedding Professionals – Best Stationery Designer for Customer Experience
2022 Muse Gold Winner
2021 Business Awards Winner for Best Design & Print Agency UK
2020 Business Excellence Awards Winner for the Best Graphic Design & Illustration Studio in the UK
Hermes Creative Awards Winner in 2019 and 2020
Hermes Award for Logo Design 2020, alongside the Muse Creative – Silver recognition award
Marcom Awards 2019 Winner for Event Design of the Year
Muse Creative Awards Winner for Marketing and Promotional of the Year 2019
Give your Hammersmith print materials the dedication they deserve from our high-quality and experienced team by calling 0800 999 1094 or emailing us at info@printingprogress.co.uk and we will get back to you within just 60 minutes!