At Printingprogress, we have a team of award-winning printers, illustrators and graphic designers on hand who are ready to supply your Dorset branding with a boost.
Mediocre isn't in our vocabulary. No matter the customer, request, or requirement, we produce prints to perfection. Combined, our team share over 50 years of experience, utilising this knowledge, alongside our top-of-the-range equipment, to implement every requirement within prints of any and all sizes. The expertise we hold ensures that we create entirely unique print products which encapsulate your brand or event to perfection.
Over the years, we have produced bespoke materials for businesses and individuals throughout Dorset, from Gillingham to Durlston. With over 15,000 products, as well as the capability to create an entirely new, bespoke material for your business, it's no surprise our team find that they are able to deliver prints that exceed the expectations of locals whilst meeting their requirements to T.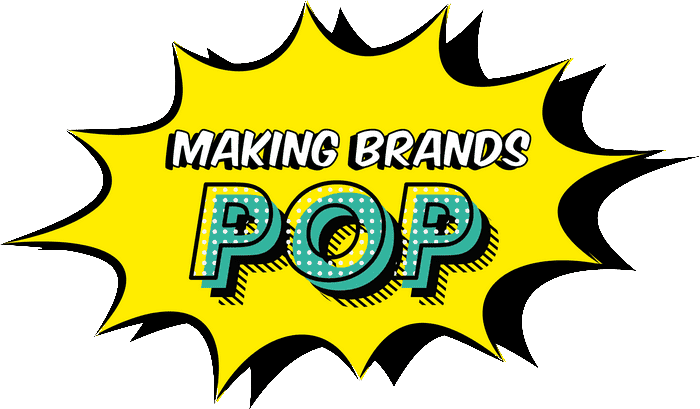 A high-quality service
for your Dorset prints
Unsure on what would work best for your Dorset brand or event? Let our 50 years of experience handle it. We are experts in selecting the right print materials and utilising the best design to meet your exact requirements.
Our services can be tailored to benefit each customer and add value along the way. If you're always on the move, we've got just what you need! We offer a service for those who can't be in two places at once. With no need to visit us, we can work remotely, steering clear of causing disruption to your schedule and keeping contact to a minimum. We wouldn't be surprised if you forgot about us entirely!
Need your prints in the blink of an eye? Tight turnarounds don't bother us. In fact, we like a challenge, so bring it on! Our fast-paced team will never allow quality to suffer whilst working at speed. Their attention to detail and dedication to each aspect of your print production will remain exceptional.
Once complete, you won't need to meet with us to collect your materials. We will securely package them up before sending them on their way to your Dorset doorstep. You'll receive them before you could even attempt to spell 'Printingprogress'. Challenge us if you wish!

as your local printing company in Dorset
At Printingprogress, we are a team of experienced, award-winning printers with a reputation that makes us the only Dorset printing company you will ever need!
Effortless services can't be beaten, and that's exactly what you'll get with us. Our award-winning print service is unmatched throughout Dorset. From personal events and special occasions, through to business branding, our team hold the knowledge and expertise to design and produce print materials that match your exact requirements and exceed your expectations.
Unsure on what would work best? Our team of industry experts are here to answer your questions and help you find the perfect design for any occasion. From products to sizing and placement, we have knowledge of all the bases of print production.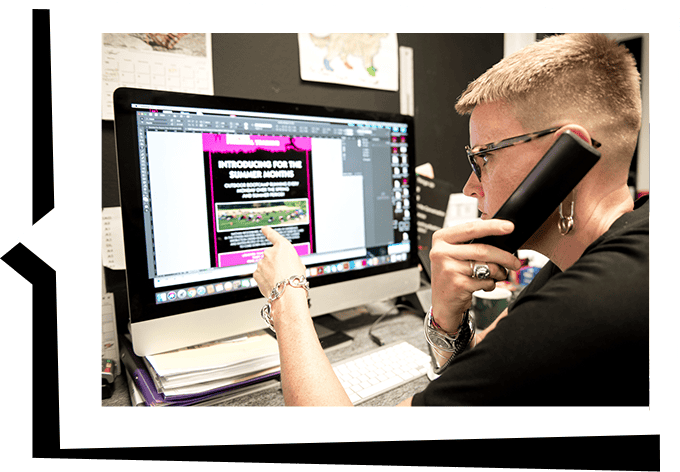 Arrange for your Dorset printing products
Our team of award-winning specialists is here to help you in any way we can. Whether it's a series of minimalistic business cards or the production of your company stationery, we can produce it to perfection.
Contact us on 0800 999 1094, email info@printingprogress.co.uk or fill out our contact form with any requests and we will get back to you in under 60 minutes.
GET IN TOUCH
We welcome all new enquiries

print and design services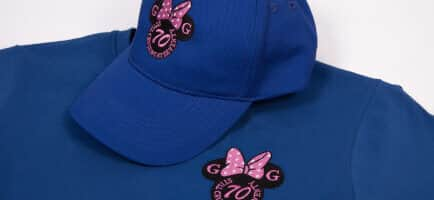 Get your brand name recognised throughout Dorset with effected branded clothing. From t-shirts and vests through to caps and hoodies, you name it and we will brand it!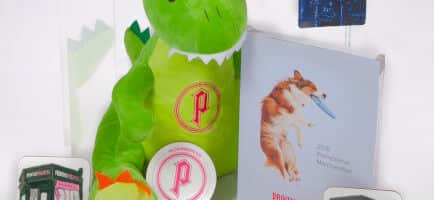 Show your customers that you care with a unique branded corporate gift. From stationery to thank you cards, allow them to recall your name each time the product is seen or used.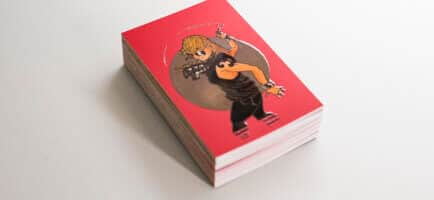 Your business card can often act as the face of your businesses. Ensure your recipients recall your name and services at an instant with a one-of-a-kind business card. Utilise wood or metal bases, as well as engravings to stand out from the Dorset crowd.
Take a look at the full range of high-quality, custom print products that we could supply to your brand or event in Dorset.
We are proud to have been recognised for our work and achievements over the years. Alongside being the 2022 Business Excellence Awards Winner for Most Innovative Graphic Design & Illustration Agency UK, winning the 2022 Approved Wedding Professionals – Best Stationery Designer for Customer Experience award, and being a 2022 Muse Gold Winner, we have a fair few other awards under our belts, such as:
2022 Business Excellence Awards Winner for Most Innovative Graphic Design & Illustration Agency UK
2022 Approved Wedding Professionals – Best Stationery Designer for Customer Experience
2022 Muse Gold Winner
2021 Business Awards Winner for Best Design & Print Agency UK
2020 Business Excellence Awards Winner for the Best Graphic Design & Illustration Studio in the UK
Hermes Creative Awards Winner in 2019 and 2020
Hermes Award for Logo Design 2020, alongside the Muse Creative – Silver recognition award
Marcom Awards 2019 Winner for Event Design of the Year
Muse Creative Awards Winner for Marketing and Promotional of the Year 2019
Provide your Dorset brand with the recognition boost it deserves. Get in touch with our team today by calling 0800 999 1094 or emailing us at info@printingprogress.co.uk. Let's get your branding known in Dorset.