We at Printingprogress have been providing high quality prints for businesses and individuals throughout Cumbria. Our award-winning team is heavily focused on ensuring that our customers can stand out from the crowd with one-of-a kind printed items that are truly unique. From Brampton to Kendal, Cumbria's residents have gained valuable benefits from our print materials.
We offer a variety of over 15,000 printed products, so whatever your requirements, there's bound to be something in store just for you! With a variation of styles and designs available within each of our print services in Cumbria, we can deliver print materials that ensure your brand stands out from the crowd. Trust in our knowledge and expertise.
No matter your request type or size, from 3.5" x 2" business cards to internal and external large format prints, the world is your oyster with our Printingprogress team. Our unending creativity and knowledge will provide you with prints that display individuality, style and character.
Grant your Cumbrian business the branding boost it deserves without breaking the bank with our efficient, valuably unique and expertly effective print materials.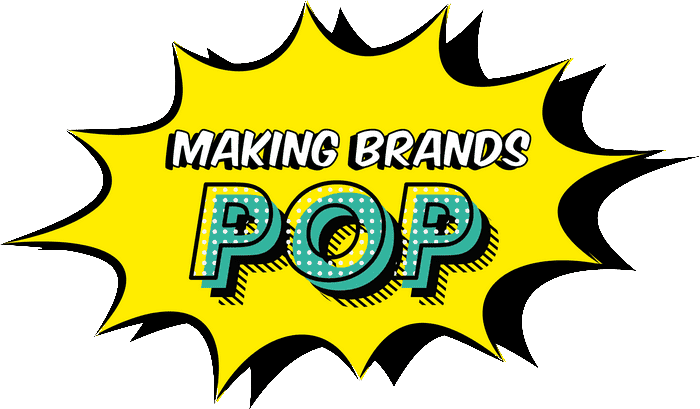 A high-quality service
for your Cumbria prints
It's been known for our print services in Cumbria to have been classed as unbeatable by past customers. "What do you mean by that?" we hear you ask… Allow us to elaborate about our award-winning service.
We are a team that works for everyone. No matter your schedule, requests, or order size, we can mould each service around you. Don't have time in your schedule to meet with us, attend a review or collect your prints? No need to worry.
We can have your materials designed and created whilst keeping contact to a minimum, removing disruption from your schedule. We will request approval via email or free UK postage before having your final print materials delivered to your Cumbria doorstep before you could spell 'Printingprogress'.
Not sure how to reach your print goal? Our award-winning knowledge and design skills can create a design to fit any goal or request. Have a request that seems impossible? We welcome challenging tasks with open arms. In fact, the word impossible doesn't exist in our vocabulary! You name it, we will create it.

as your local printing company in Cumbria
Here at Printingprogress, our love for creativity is injected into each print material we design and produce. With over 50 years of combined experience in dominating the print industry throughout Cumbria, we have the ability to produce prints that take your brand to the next level.
With seamless services tailored to each individual customer, you can rely on us to deliver you a series of print materials that mirror your bespoke requirements, remaining unique from anything seen before and allowing you to stand out from the crowd.
Our print, graphic design and illustration services are carried out by our award-winning specialists. You don't need to contact us with a design in mind. Our expertise can take care of this for you, producing a series of designs that you will love. All you'll have to do is choose your favorite …which may be a challenge!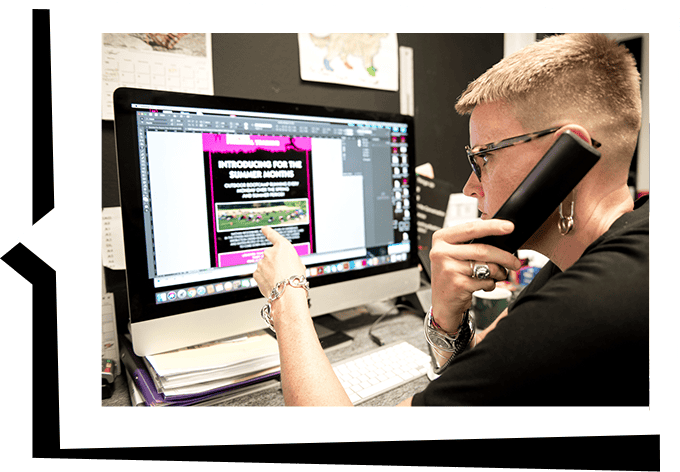 Arrange for your Cumbria printing products
Whatever your requests or requirements may be, don't hold back! As award-winning specialists in all fields of design and print production, there is nothing we can't do. Give us a call on 0800 999 1094, email us at info@printingprogress.co.uk or fill out our contact form.
GET IN TOUCH
We welcome all new enquiries

print and design services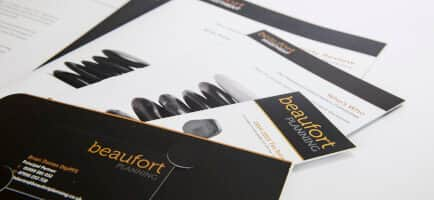 In a time defined by online communication and promotion, there is something special about handheld stationery. From notepads to pencils, our expertise can supply you with durable, high-quality bespoke stationery.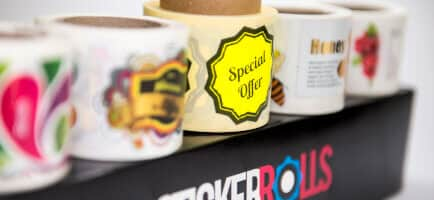 Set your Cumbria business apart from the rest by focusing on those smaller details. Partnering your packaging and envelopes with bespoke stickers, displaying your stand-out logo, will remind recipients of your name each time it is seen.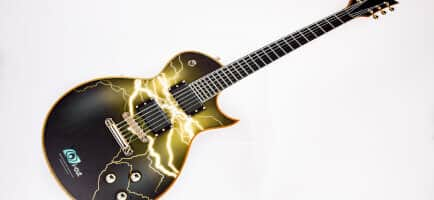 Shout your name from the rooftops (or walls) with our rigid media service. With a range of strong and durable solutions, we can provide you with an option to ensure that your brand remains unforgettable.
Tour our full range of products to see just how our creative team of experts can enhance your brand.
We are proud to have been recognised for our work and achievements over the years. Alongside being the 2022 Business Excellence Awards Winner for Most Innovative Graphic Design & Illustration Agency UK, winning the 2022 Approved Wedding Professionals – Best Stationery Designer for Customer Experience award, and being a 2022 Muse Gold Winner, we have a fair few other awards under our belts, such as:
2022 Business Excellence Awards Winner for Most Innovative Graphic Design & Illustration Agency UK
2022 Approved Wedding Professionals – Best Stationery Designer for Customer Experience
2022 Muse Gold Winner
2021 Business Awards Winner for Best Design & Print Agency UK
2020 Business Excellence Awards Winner for the Best Graphic Design & Illustration Studio in the UK
Hermes Creative Awards Winner in 2019 and 2020
Hermes Award for Logo Design 2020, alongside the Muse Creative – Silver recognition award
Marcom Awards 2019 Winner for Event Design of the Year
Muse Creative Awards Winner for Marketing and Promotional of the Year 2019
Inject individuality, character, and style into your Cumbrian prints with the help of our award-winning techniques and experience. Give us a call on 0800 999 1094 or email us at info@printingprogress.co.uk for more information.