Are you searching for a dazzling print company in Suffolk? Printingprogress can offer you high quality print materials that will not only meet, but exceed your expectations! We have a wealth of experience in the print industry, and our creativity and passion come in handy when you're looking for prints that will blow you away.
Whether it's for classy wedding prints or an invitation for a Suffolk-based event, Printingprogress has the skillset you need to make your vision come alive. Our level of customer service ensures that we understand exactly what it is you're looking for. This means that you'll be over the moon with what we produce for you!
With over 15,000 products available, our team will always be there for whatever you need. Our past customers have come from all over Suffolk – from Bury St Edmunds all the way to Ipswich. We wouldn't be surprised if you've seen our work before on St Helen's Street and Elm Street. Our customers always return to us when they have a new print project, sure in the knowledge that they'll receive prints that impress.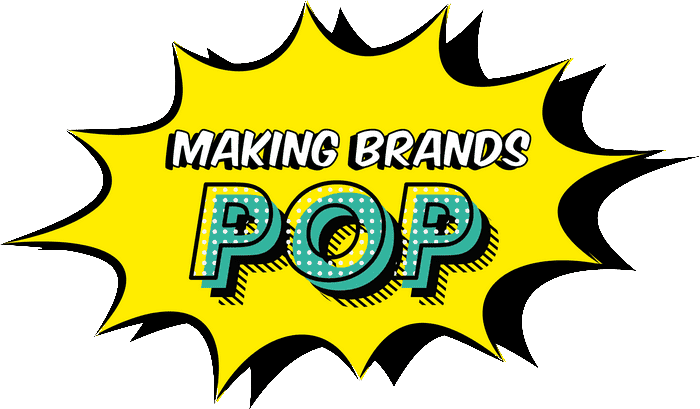 A high-quality service
from your Suffolk printers
Working with us at Printingprogress, you're guaranteed to get prints that are top-quality and highly creative. We will work to your requirements every step of the way to make your prints flawless – they'll be everything you'd ever hoped.
We wouldn't be surprised if your busy life in Suffolk keeps you on the move. We know the feeling! That's why we make sure you don't have to take time out of your hectic schedule. We deliver our award-winning prints right outside your Suffolk doorstep! This service allows you to get on with your daily life knowing that your prints are being delivered safely to your home.
We know how to create art. We've satisfied many customers by delivering extraordinary prints with quick turnaround times, so don't sweat it if you need something done quickly! We can handle large quantities and creative requests.
Have you been fumbling with a needle and thread trying to embroider your logo onto your uniform? You don't have to worry anymore, our embroidery service will handle it for you with zero hassle. We are here to help businesses and individuals in Suffolk gain graphics that exceed their expectations and suit every requirement. We work hard to make sure every customer is satisfied with the stunning quality of their prints!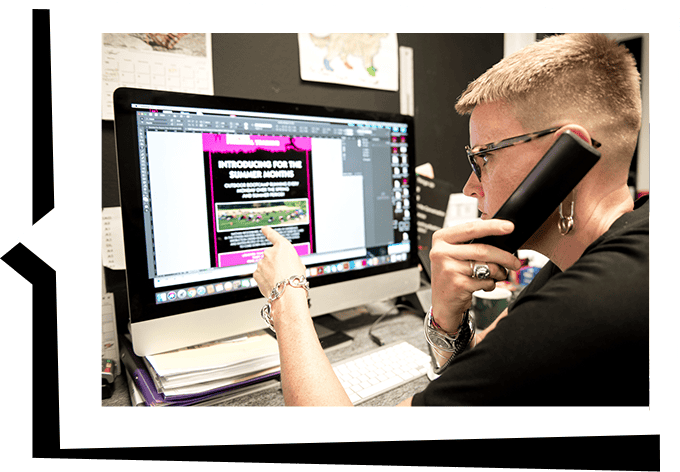 Arrange for your Suffolk printing products
At Printingprogress, we like to think we've mastered the world of print. For eye-catching graphics call us on 0800 999 1094, email us at info@printingprogress.co.uk or fill in our contact form with your details. A member of our team will get back to you within the hour!
GET IN TOUCH
We welcome all new enquiries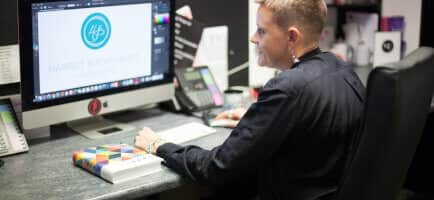 Your logo is the face of your business. Let our amazing team at Printingprogress help you create the perfect logo so that customers see an image that fully represents who you are. Your Suffolk brand will attract more eyes with a captivating logo!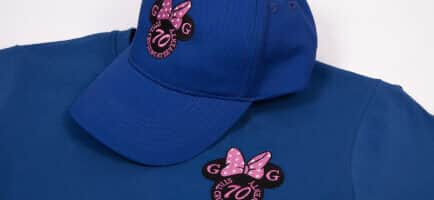 Get professional, personalised business attire with our wide range of clothing. From t-shirts to hoodies and high visibility workwear, we have it all! We can decorate any piece of clothing with your company graphics so you can move around Suffolk in style.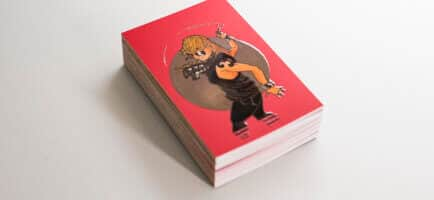 A business card is a tried-and-true way of spreading the word about you. We create graphics for your business cards that represent your company to the fullest, and impress your customers. Your cards will be eye-catching – keep your customers interested!
Browse our full range of products and services and discover how our team of experts can enhance your brand or create brilliant prints for your personal project in Suffolk.
We are proud to have been recognised for our work and achievements over the years. Alongside being the 2022 Business Excellence Awards Winner for Most Innovative Graphic Design & Illustration Agency UK, winning the 2022 Approved Wedding Professionals – Best Stationery Designer for Customer Experience award, and being a 2022 Muse Gold Winner, we have a fair few other awards under our belts, such as:
2022 Business Excellence Awards Winner for Most Innovative Graphic Design & Illustration Agency UK
2022 Approved Wedding Professionals – Best Stationery Designer for Customer Experience
2022 Muse Gold Winner
2021 Business Awards Winner for Best Design & Print Agency UK
2020 Business Excellence Awards Winner for the Best Graphic Design & Illustration Studio in the UK
Hermes Creative Awards Winner in 2019 and 2020
Hermes Award for Logo Design 2020, alongside the Muse Creative – Silver recognition award
Marcom Awards 2019 Winner for Event Design of the Year
Muse Creative Awards Winner for Marketing and Promotional of the Year 2019
Boost your Suffolk company image with the work of our dedicated team. Call our experts on 0800 999 1094 or email us at info@printingprogress.co.uk to get started! Don't hold back –we're capable of anything.