Printers

 in Northamptonshire
Has the idea of brand-new company posters been on your mind lately? Are you looking for fresh designs for your wedding prints? If so, you've come to the right place! Our award-winning team at Printingprogress can guarantee you a high-quality printing service to help you revamp your Northamptonshire business.
Here at Printingprogress our company has a plethora of products available to meet your design dreams – whether you're an individual or business owner. We have the capability and talent to take care of any size project, from business cards to large format prints. With expertise, creativity and individuality injected into our work, we're confident that it will shine brighter than anyone else's. For prints that will blow the competition away – come to Printingprogress.
From Wilby to Little Addington, Northamptonshire is full of customers that have been wholly satisfied with our print and design service. They're always spreading the word about us and returning with ideas for unique designs that will transform their business even further!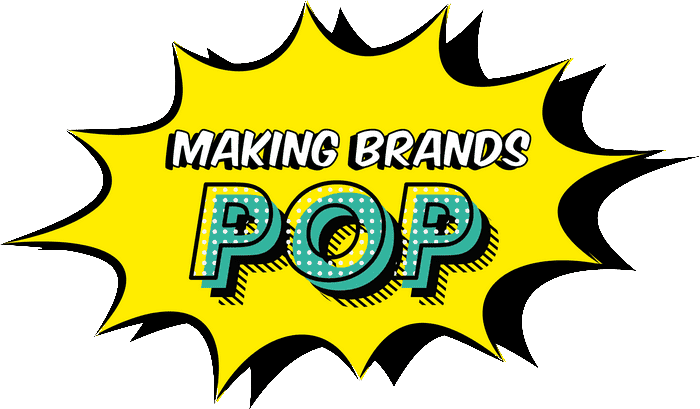 A high-quality service
for your Northamptonshire prints
Here at Printingprogress, we're passionate about our industry and creativity, and this always translates into our clients' projects. We're a printing service known for our seamless processes – working with us is an easy collaboration! As much as we work hard to understand exactly what your vision is for your printed products, we understand that our clients won't want to be bothered frequently. That's why you can forget all about us right up until your prints arrive on your doorstep in Northamptonshire!
We love to be challenged, and we're always up for the task of providing you with extraordinary prints and designs that are perfect for you. We can produce just about anything in record time – nothing is too challenging for us! Let's get started on your project today…

local printing company in Northamptonshire
For prints in Northamptonshire that will make your graphics pop, come to Printingprogress. We make sure every single one of our projects ooze creativity and individuality, and are completely bespoke to your needs. If it's branded uniforms or a new flyer design that needs digital printing, then come and talk to us about what you need. We'll make sure that you're elated with the designs we provide you with, making you want to spread them all around Northamptonshire!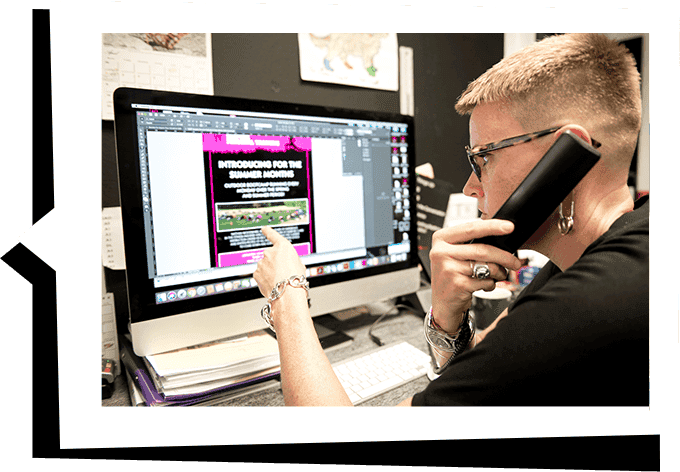 Arrange for your Northamptonshire printing products
No matter what you need, don't hesitate to contact us! We have won awards for our versatile and professional work as printers in Northamptonshire. Call 0800 999 1094 or email info@printingprogress.co.uk or fill out our contact form – we'll get back to you in just an hour!
GET IN TOUCH
We welcome all new enquiries

print and design services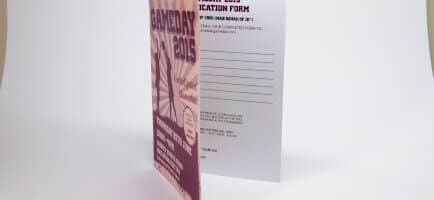 With Printingprogress, you can say goodbye to boring event invitations! You tell us the brief and we can create magic – your invitees won't know what's come through their door. For a classy corporate event, or a knockout birthday bash, look no further…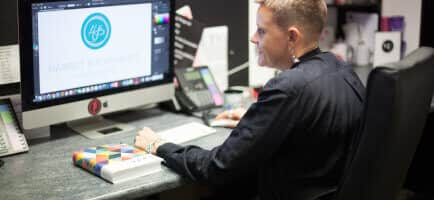 Your logo is an essential part of attracting customers that are drawn to your image! With our help, you can put the finishing touches on your logo and ensure that the area of Northamptonshire knows who you are – and what your branding looks like!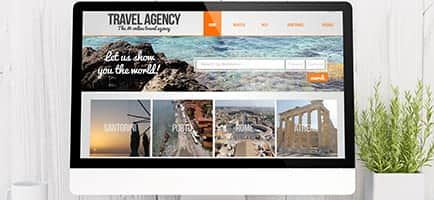 Do you need a new website? Let us create one for your business! Whether it's to grow your company or give customers another way to research your business – we can design an attractive digital storefront. Don't settle for any less than what we can give you.
Take a look at our extensive products and services and see the many ways our experts can help promote your business with stunning prints and designs.
We are proud to have been recognised for our work and achievements over the years. Alongside being the 2022 Business Excellence Awards Winner for Most Innovative Graphic Design & Illustration Agency UK, winning the 2022 Approved Wedding Professionals – Best Stationery Designer for Customer Experience award, and being a 2022 Muse Gold Winner, we have a fair few other awards under our belts, such as:
2022 Business Excellence Awards Winner for Most Innovative Graphic Design & Illustration Agency UK
2022 Approved Wedding Professionals – Best Stationery Designer for Customer Experience
2022 Muse Gold Winner
2021 Business Awards Winner for Best Design & Print Agency UK
2020 Business Excellence Awards Winner for the Best Graphic Design & Illustration Studio in the UK
Hermes Creative Awards Winner in 2019 and 2020
Hermes Award for Logo Design 2020, alongside the Muse Creative – Silver recognition award
Marcom Awards 2019 Winner for Event Design of the Year
Muse Creative Awards Winner for Marketing and Promotional of the Year 2019
Make your brand shine with outstanding prints! Call our talented team of experts on 0800 999 1094 or email us at info@printingprogress.co.uk to find out more about our printing services in Northamptonshire!