Promotional products
Promote your business with high-quality, personalised, printed promotional products.
GET IN TOUCH
Fill in the form and we will call you back to discuss your promotional product requirements
There comes a time in the life of any business when promotional products are either necessary or desired. Offering a helping hand to raise awareness of your presence or brand, promotional products are useful at events, in and around the office or shop, or for your staff as well as your clients. Choose from the small and more typical options, such as pens, mugs, or keyrings, to the more uncommon ones, such as pedometers or fidget spinners. And if you have something special or particular in mind, just talk to us – we can make it happen!
Choosing us for your
promotional products
Conventional, unusual, and unique – these are the sorts of promotional products we can source and create for you. You can bring us your existing logo or design and we can create whatever promotional products you choose, or we can work with you to create something from scratch. Whichever you go for, we promise you the same level of service and the same attention to detail.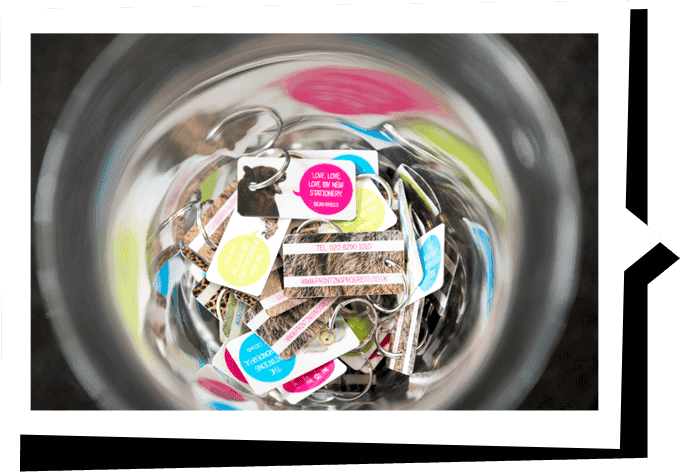 Types of promotional
products
We can offer you a range of promotional products, for use in-house or to distribute amongst clients and potential clients. We have all the most popular items, as well as something a little more unusual if you prefer. Many of our items are genuinely useful, and can help you to be environmentally friendly as well – all whilst helping to make your business more memorable and promoting its name.
Here are some popular promotional product ideas to help get you started:
Pens. Choose classic pens with branding, or fun designs that your clients and staff will love.
Mugs. Everyone loves an office mug. Choose from travel, enamel and insulated options.
Bags. Choose from backpacks, canvas bags and many other designs for a practical promotional product.
Keyrings. Always popular, a branded keyring helps you spread the word about your business.
Reusable coffee cups. Help boost your environmental credentials with an eco-friendly cup.
Pedometers. Want you company associated with a healthy lifestyle? Great! Branded pedometers are for you.
Fidget spinners. We can brand on-trend items to help you promote your business name.
Remember, we can source many other items on request – this is just to give you some ideas. If there is something specific you would like for your business, please talk to the team. We're open 8.30am-5pm Monday to Thursday, and 8.30am-4.30pm on a Friday. We're based in Bromley, on London Road, Kent BR1 3QR – we offer a free nationwide delivery service so please get in touch, wherever you are in the UK. Contact us conveniently, however it suits you, from calling, to sending us a WhatsApp message, to using Facebook messenger.
Our brochure
Please see our brochure for descriptions of our most popular promotional products, including details of the sizes and colours available.
Can't see exactly what you want? We can source other products and carry out various services – please just speak to us to find out what we can do for you.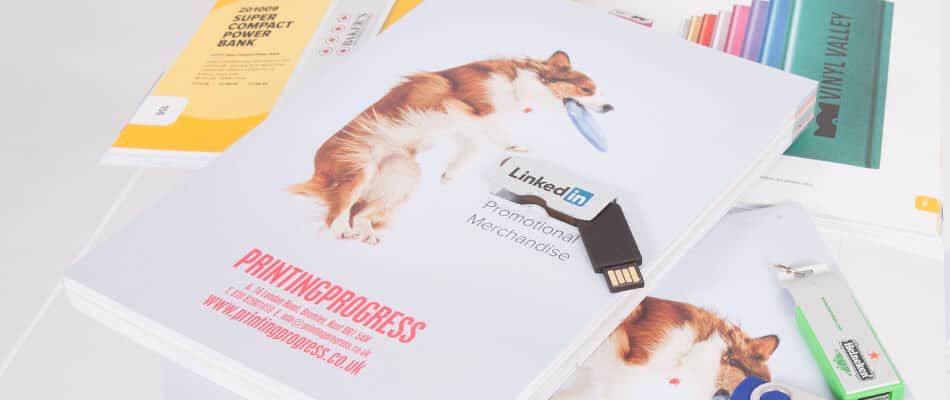 Contact Printingprogress for your full quote.
We don't bite – in fact, we're really quite nice! We love sharing our knowledge and we offer free nationwide delivery, so wherever you're based in the UK, please get in touch.