GET IN TOUCH
Fill in the form and we will call you back to discuss your folded flyers requirements
If you are looking for a more sophisticated way to get your message out to clients we also offer the option of folded flyers. They allow for a more bespoke delivery, guiding the reader through the story you have created to tell them what it is you have to offer them, or building up through a variety of options for them to choose from. Each folded design option has its own way of unfolding your message until your customers are drawn in and can't wait to place an order.
Why are our folded flyers so successful?
We know how they work. We know how to design them to subtly (or otherwise!) reveal your message in a way that tells a prospective customer the full story. We work with you to craft that story to draw them in, and we use the folds to let them open up that message and pique their interest.
All of that as well as our standard service offering of:
A quick response to all enquiries, and always within the hour during opening hours.
Flexibility and fast turnaround where required.
A specialism in bespoke orders as well as in designing and printing in large quantities.
ORDER ONLINE
Order your folded card flyers directly 24/7 on our partner site printing.com. Benefit from discounted rates on a wide variety of products.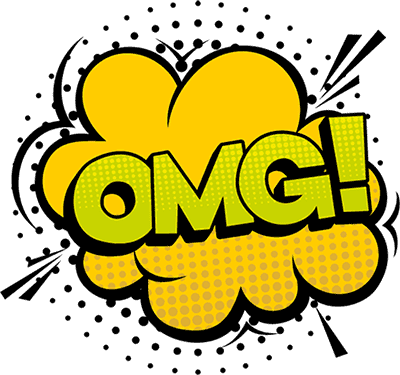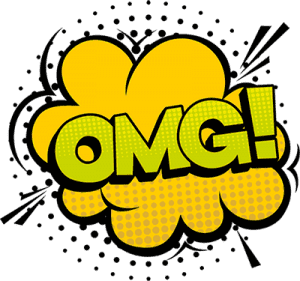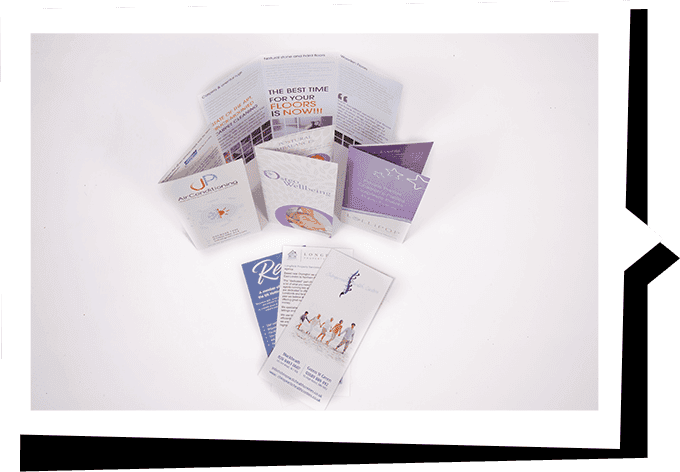 There are many different types of paper we can use to create folded flyers. Make an appointment to pop into our shop and we will be happy to talk you through them. If you already know what you want, then just let us know. We will work around you and your requirements.
All paper we use is Forest Stewardship Council (FSC) approved. It comes from sustainably managed forests and is an eco-friendly way to manufacture paper.
These are some of the most popular folds we can offer for your flyers:
Roll fold. Your leaflet is folded into three and creates one larger section inside when folded out.
Z fold. The leaflet is folded up into a concertina, creating six individual sections for information.
Bi-fold leaflet. Your leaflet is folded over in the middle to create a booklet that is printed on four sides.
These are some of the most popular printing techniques we can use:
Standard matt laminate. Budget-friendly printing with a matt finish.
3D digitally enhanced. We use a 3D effect on your logo and other key areas.
Spot UV. We use a high silk varnish to make your logo stand out.
3D gold and silver foil. Elegant foil finishes with a 3D effect.
Make an appointment to pop into our print shop if you'd like to speak to us in person. We're open 8.30am-5pm Monday to Thursday, and 8.30am-4.30pm on Fridays. We're located at 16 London Road, Bromley, Kent BR1 3QR.
Our brochure
Please see our brochure for descriptions of our most popular folded flyer options. Choose the layout you would like, supply your artwork or leave it all up to us. It's as simple as that.
Can't see exactly what you want?
We can design and print flyers of practically any size, in practically any format. Please speak to us to find out what we can do for you.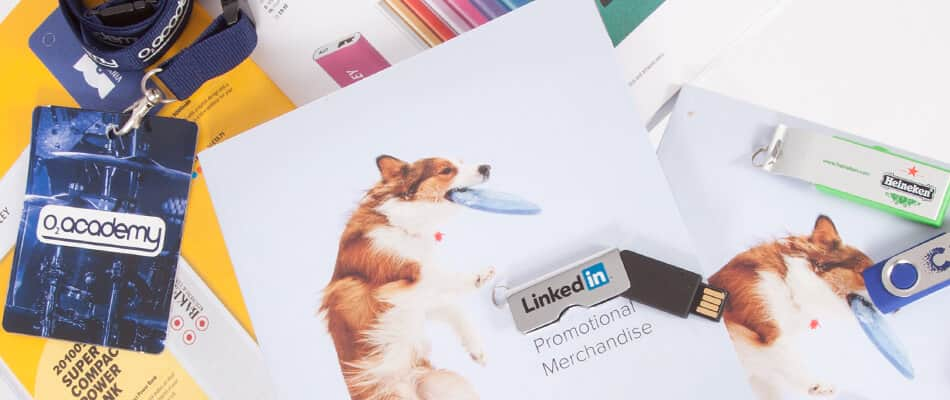 Contact Printingprogress for your full folded flyer quote.
We don't bite – in fact, we're really quite nice! Everyone in our team knows our products and services inside out and we love sharing our knowledge.