We will be closing for our summer break from 1st August – 10th August.
Has the time come for a re-brand of your Brentford business? Well, you've come to the right place! Welcome to Printingprogress, the world of unrivalled bespoke prints for all occasions!
As a team of specialist printers, graphic designers and illustrators, we know the ways to up your Brentford branding a notch (… or five!) With the power to complete each brief from every angle, no requirement is too much to handle!
With over 50 years of combined experience, we have successfully transformed the branding of businesses on Brentford's High Street as well as providing locals on Windmill Road with captivating print materials for their private events. So, what are you waiting for? Get in touch today!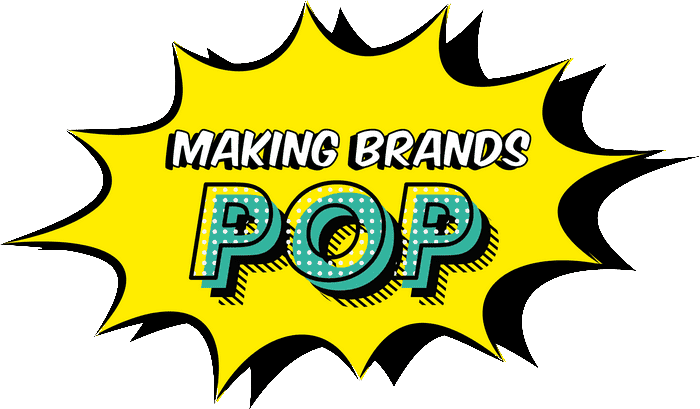 A high-quality service
for your Brentford prints
There is nothing quite like a service so seamless, you won't have to use an extra second of your day thinking about it. At Printingprogress, that is exactly what you get. Our no-hassle service allows you to continue with your day without disruption from us until your print arrives on your Brentford doorstep.
Our expertise (over 50 years of it!) guarantees that, whatever your requirement, you can receive a print material produced to perfection, exceeding expectations every time. A combination of the knowledge within our team of specialist printers, graphic designers and illustrators allows us to approach any brief from every angle with ease.
We know that life can occasionally sweep you off your feet, and when planning for your re-launch or private event, we can just about expect it to happen! With a mind full of dates, times and deadlines, don't let your prints add to the stress. As a fast-paced team, we work to design, produce and deliver our print materials in a turnaround that sets us apart from the rest!
Are you struggling to design a riveting print for your Brentford brand? There's no need to panic, as Printingprogress are here! With a group of design awards held firmly under our belts, allow us to take the wheel… or pencil! With a team sharing unending creativity, unrivalled experience and expert knowledge on promotional materials through Brentford, you can expect a series of designs perfect for your requirements. All you'll need to do is choose one!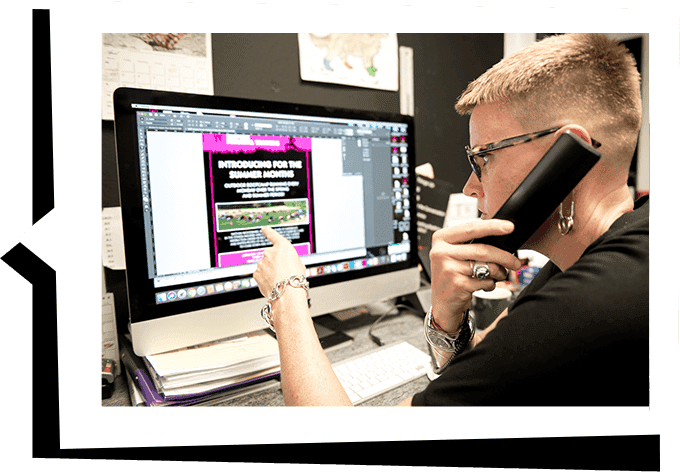 Arrange for your Brentford printing products
Whatever your requests or requirements, get in touch with us today. Each member of our team knows every one of our services inside and out, so there's no need to hold back!
Pick up the phone and give us a call on 0800 999 1094, drop us an email at info@printingprogress.co.uk or fill out our contact form.
GET IN TOUCH
We welcome all new enquiries

print and design services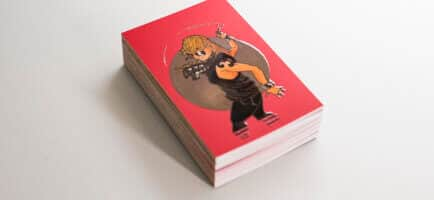 Provide those you meet with an effective mental bookmark, prompting the memory of your name and services by a simple glimpse at a unique and captivating business card.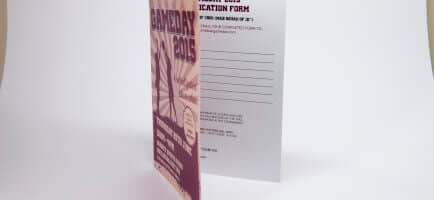 From birthday parties to corporate events, provide your guests with a strategically designed, bespoke event invitation fit for any theme and occasion.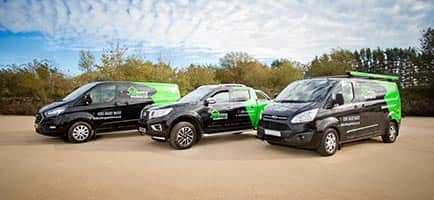 Expand upon your client base and attract the attention of locals beyond Brentford with durable and unique vehicle graphics.
Take a look at the rest of our high-quality services that are available to you and your Brentford business.
We are proud to have been recognised for our work and achievements over the years. Alongside being the 2022 Business Excellence Awards Winner for Most Innovative Graphic Design & Illustration Agency UK, winning the 2022 Approved Wedding Professionals – Best Stationery Designer for Customer Experience award, and being a 2022 Muse Gold Winner, we have a fair few other awards under our belts, such as:
2021 Business Awards Winner for Best Design & Print Agency UK
2020 Business Excellence Awards Winner for the Best Graphic Design & Illustration Studio in the UK
Hermes Creative Awards Winner 2020
Hermes Award for Logo Design 2020, alongside the Muse Creative – Silver recognition award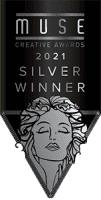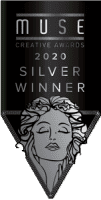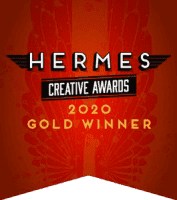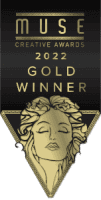 What are you still doing here? Pick up that phone and make a start on the production of you unique Brentford prints now! Give us a call on 0800 999 1094 or drop us an email at info@printingprogress.co.uk. We are ready for you!