If you are searching for a way to increase upon your company branding, then look no further for Printingprogress are here!
As an experienced team with over 50 years' experience working in and around Brighton, we have aided businesses and consumers in finding their perfect print solutions, from Hove to Whitehawk. Our graphic and web designers, illustrators and print experts work as a team to benefit your organisation with increased recognition by use of a wide range of cost-effective printing services. From business cards, to large format prints, we will work to ensure that your chosen print product echoes your name around Brighton and its surrounding areas.
We simply wait for you to name it and we will produce it with a turnaround faster than you can say "let's get printing!"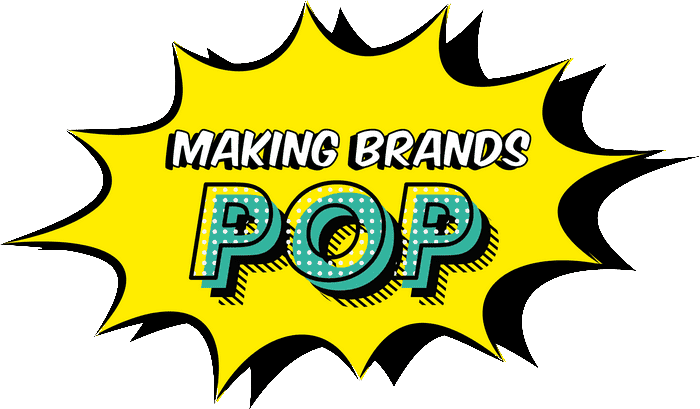 A simple yet high-quality service
for your Brighton prints
At Printingprogress, we work in a way that ensures we don't interrupt your hectic day-to-day lifestyle. We have a five-step process to create a smooth, simple and fast and effective print for your business.
Initial conversation. When you get in contact with us, we will work to squeeze as much information out of you, allowing us to see your vision for ourselves and gain a precise feel for your specific requirements.
Design stage. We will then work with great levels of dedication and attention to detail to your personal requests, allowing us to design a print product that ticks every box and exceeds your expectations.
Proofing stage. If we need to contact you throughout the process, we will do so via email. This is where you will receive a document for approval, allowing you to request for any alterations if needed, although this rarely happens (we hate to boast, but its true!) We aren't happy until you are, so drop us a line whenever you feel it is needed.
Production stage. Once gaining your approval, we will work with a fast turnaround to produce your high-quality and effective print material.
Delivery. We truly meant what we said when we mentioned working in a way that doesn't interrupt your schedule, so when working with us, there is no need to step out of your front door or away from your desk! Once our product is complete, we will package it safely and securely, before delivering it straight to your Brighton door.
We utilise many pre-designed templates, personalising and altering them to match each business or personal customers requirements, but we don't stop there. There is another reason that our experienced team have gained their long-standing reputation and that is our award-winning design work. Each member of the Printingprogress team work with the highest level of attention to detail, making sure that your requirements are met and your expectations exceeded whilst also keeping the intended goal in mind – enhancing your brand and promoting your business. With carefully planned placement of logos, text, imagery and illustrations, as well as colour use and style, you can be sure to receive high-quality, bespoke products, truly tailored to you.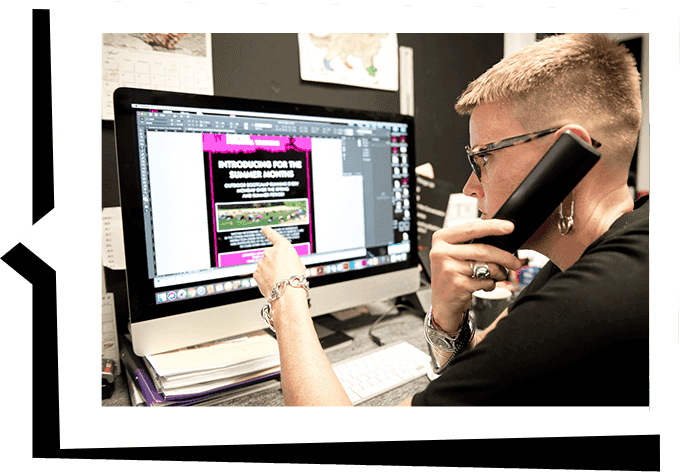 Arrange for your Brighton printing products
No matter the occasion or requirement, we are here for you. Allow us to devote ourselves to your Brighton brand expansion or event promotion by producing effective print materials to exceed all expectations. From design to delivery, you can expect nothing less than high-quality products from a high-quality team.
To get in touch with us, call 0800 999 1094, email info@printingprogress.co.uk or fill out the contact form and we we will get back to you.
GET IN TOUCH
We welcome all new enquiries
As renowned printers in Brighton, we have a wide range of cost-effective printing services on hand for any of your business or personal needs. These include, but aren't limited to: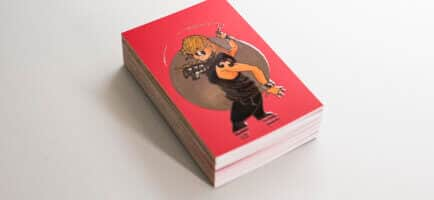 Allow your business cards to act as a bookmark, taking the recipient back to the exact time of receiving it and ensuring that they recall your name, face and services on offer, in an instant. There are multiple ways in which we can guarantee this happens, such as changing the material of your card from high-gloss to metallic or wooden with personalised engravings.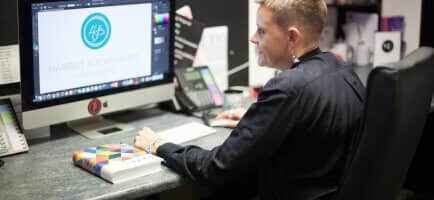 Brand recognition is something that it is not easy to achieve, but our expert design team have experience in creating strong and memorable identities that will ensure your company is easily recognised through Brighton, the South East of England and beyond.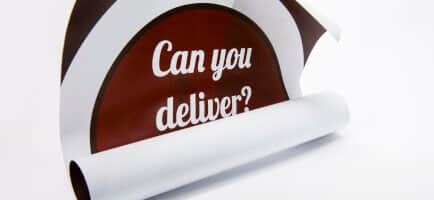 Posters are a great way to promote a business, product or service. The large format allows you to clearly display your brand, USPs and use beautiful designs to enhance your core messages. Whether it be an internal A4 poster or one for an A-board that sits outside your premises, you can be sure the quality is the same.
Take a look at the other high-quality services we have to offer for you and your Brighton businesses.
We are proud to have been recognised for our work and achievements over the years. Alongside being the 2022 Business Excellence Awards Winner for Most Innovative Graphic Design & Illustration Agency UK, winning the 2022 Approved Wedding Professionals – Best Stationery Designer for Customer Experience award, and being a 2022 Muse Gold Winner, we have a fair few other awards under our belts, such as:
2022 Business Excellence Awards Winner for Most Innovative Graphic Design & Illustration Agency UK
2022 Approved Wedding Professionals – Best Stationery Designer for Customer Experience
2022 Muse Gold Winner
2021 Business Awards Winner for Best Design & Print Agency UK
2020 Business Excellence Awards Winner for the Best Graphic Design & Illustration Studio in the UK
Hermes Creative Awards Winner in 2019 and 2020
Hermes Award for Logo Design 2020, alongside the Muse Creative – Silver recognition award
Marcom Awards 2019 Winner for Event Design of the Year
Muse Creative Awards Winner for Marketing and Promotional of the Year 2019
To arrange for your high-quality print products from our high-quality team, get in touch with us today. Give us a call on 0800 999 1094 or drop us a line at info@printingprogress.co.uk and we will get back to you within 60 minutes.