Top graphic designer

in Abingdon-on-Thames
Entrust Printingprogress as your trusted ally in unleashing your brand's potential in Abingdon-on-Thames. From impactful logos to compelling business cards and captivating exhibition stands, we specialise in creating designs that distinguish you from the rest. With a wealth of experience spanning over fifty years, we stand as the foremost creative studio and agency in Abingdon.
Our dedicated team is resolute in transforming your brand vision into captivating visual narratives. Experience the change today! Book your complimentary consultation at 0800 999 1094 or email us at info@printingprogress.co.uk.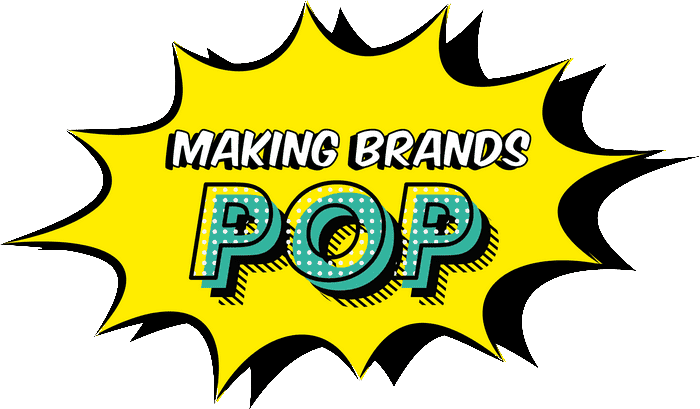 Printingprogress – a premium graphic design studio in Abingdon-on-Thames
We transcend conventional graphic design, standing tall as the premier creative studio and agency.
Our in-house visionaries exhibit cutting-edge innovation, consistently pushing the envelope to enhance your Abingdon brand. Count on us for unrivalled design excellence and service distinction. Your Abingdon business's growth is our unwavering commitment. From logos to brochures, we seamlessly turn your concepts into polished masterpieces. With a deep understanding of your brand, we shape designs that mirror your company's ethos and aspirations.
Arrange for your Abingdon-on-Thames graphic designer
If you didn't discover the particular service you're seeking in our offerings, please feel free to contact us at 0800 999 1094 or reach out via email at info@printingprogress.co.uk.
GET IN TOUCH
We welcome all new enquiries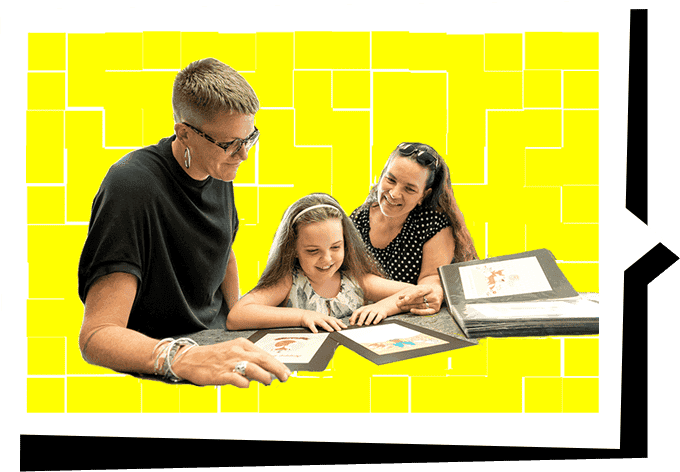 Crafting your visual identity
in Abingdon-on-Thames
Discover how our creative expertise can bring your vision to life, whether it's through captivating logos or dynamic marketing materials.
Logo design in Abingdon-on-Thames: define your brand
Your logo serves as the visual ambassador of your enterprise, the primary gateway to your audience. Ensure it leaves a lasting impression with the finesse of our adept Abingdon graphic designers.
Our comprehensive services include:
Creative conceptualisation: Whether you have specific ideas or require a fresh outlook, our team is committed to bringing your vision to life. Obtain estimates for your existing concepts or let us produce three unique options if you're commencing from scratch.
Distinctive and personalised design: Our strong stance against generic visuals ensures an exceptional and genuine logo that perfectly encapsulates your brand's unique story.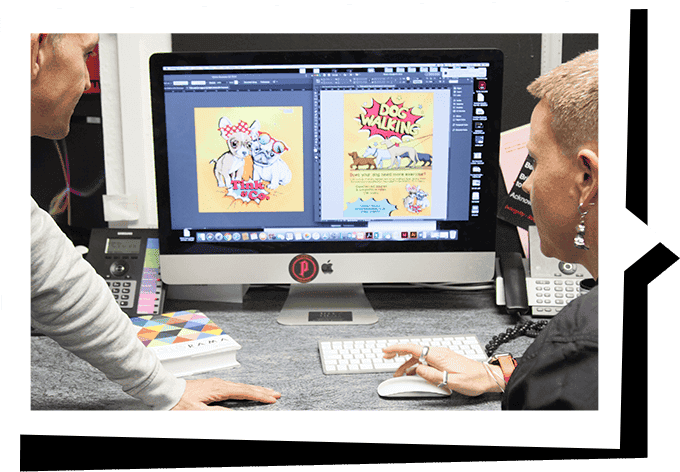 Graphic design for print in Abingdon-on-Thames
Our top-shelf graphic design services not only offer affordability but are also finely attuned to convey your message with pinpoint accuracy. These include:
Brochures
Leaflets
Flyers
Packaging
Corporate gifts
Signage
Posters
Banners
Mesmerise your desired audience with bespoke marketing materials, intricately adapted to your individual needs. Contact us at 0800 999 1094 or send us an email at info@printingprogress.co.uk.
Graphic design for the digital world
in Abingdon-on-Thames
Thriving in the contemporary digital environment necessitates establishing a robust online identity. Our Abingdon visual designers are dedicated to crafting visuals that enchant online spectators.
Here's how we elevate your digital influence:
Impactful emails: Our adept designers fashion visually stunning email marketing campaigns, ranging from captivating formats to personalised visuals, ensuring successful conversion rates.
Engaging bulletins: We create newsletters that immediately grasp attention and sustain reader involvement.
Striking virtual presence: Your website serves as your digital shop window, and initial impressions carry significant weight. Discover our range of services, including user-friendly browsing experiences and visually appealing layouts, meticulously tailored to your brand's identity.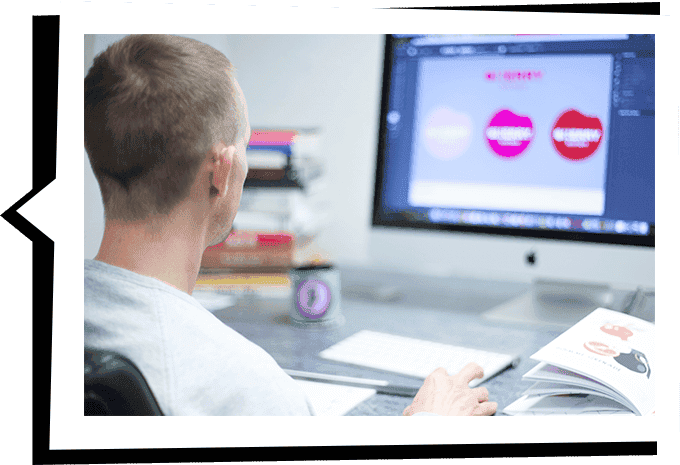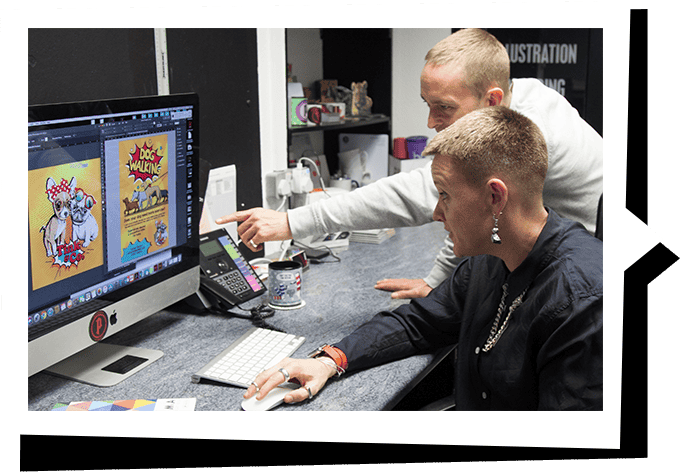 Abingdon-on-Thames's leading team of
expert graphic designers
Printingprogress emerges as the pioneer in graphic design – we embrace challenges, consistently delivering results that go beyond expectations. Our in-house creative team embodies an ever-evolving and imaginative spirit, always ready to tackle the next hurdle.
Whether it's the creativity of making logos or the precision of creating pamphlets, we wholeheartedly immerse ourselves in your brand, ensuring each design reflects your unique identity. With a wealth of innovative ideas and unmatched skill, our team becomes your collaborative partners in crafting visual narratives that deeply resonate with your brand's essence. Reach out to us today to unveil your brand's true visual potential.
Explore our design portfolio
Uncover our eclectic creative compilation today to awaken your muse.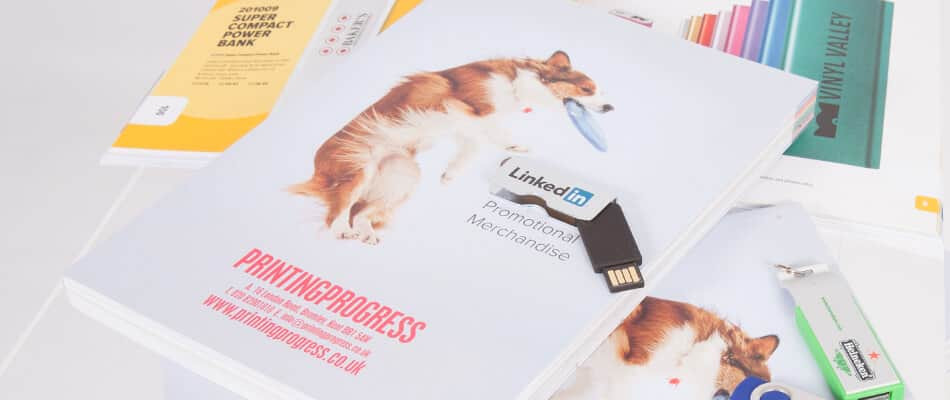 Driven by our steadfast dedication to groundbreaking originality and remarkable designing skills, we have secured distinguished honours, solidifying our reputation as innovators in the industry.
2022 Business Excellence Awards Winner for Most Innovative Graphic Design & Illustration Agency UK
2022 Approved Wedding Professionals – Best Stationery Designer for Customer Experience
2022 Muse Gold Winner
2021 Business Awards Winner for Best Design & Print Agency UK
2020 Business Excellence Awards Winner for the Best Graphic Design & Illustration Studio in the UK
Hermes Creative Awards Winner in 2019 and 2020
Hermes Award for Logo Design 2020, alongside the Muse Creative – Silver recognition award
Marcom Awards 2019 Winner for Event Design of the Year
Muse Creative Awards Winner for Marketing and Promotional of the Year 2019
Let's actualise your brand's vision and ensure your business stands out uniquely. Get in contact with us today to set up a consultation with one of our visual designers situated in Abingdon-on-Thames. You can contact us at 0800 999 1094 or drop us an email at info@printingprogress.co.uk.