Top graphic designer

in Aldershot
Experience the art of brand elevation with Printingprogress, your dependable companion in unlocking your brand's prowess in Aldershot. Delve into a world of dynamic logos, impactful business cards, and spellbinding exhibition stands, meticulously curated by our team of skilled creators. Boasting a wealth of combined expertise exceeding five decades, we stand tall as the leading creative workshop and agency in Aldershot.
Let our unwavering commitment to transforming your brand vision into captivating visual odysseys speak for itself. Don't miss out! Secure your no-obligation consultation today at 0800 999 1094 or drop us a line at info@printingprogress.co.uk.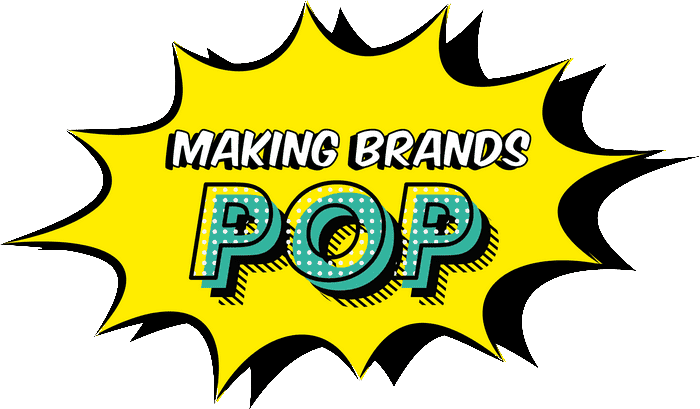 Printingprogress – a premium graphic design studio in Aldershot
Unlock potential for your business in Aldershot by utilising services such as:
Progressive ingenuity: Our in-house creators showcase pioneering originality, consistently pushing boundaries to elevate your Aldershot brand.
Exquisite craft: Trust us for top-notch design brilliance and unmatched service distinction.
Committed to excellence: We are fully dedicated to ensuring your Aldershot business reaches its full potential.
Seamless coordination: From logos to brochures, we adeptly transform your ideas into professional masterpieces.
Dependable mastery: With an in-depth understanding of your brand, we craft designs that echo your company's values and vision.
Arrange for your Aldershot graphic designer
If you didn't discover the particular service you're seeking in our offerings, please feel free to contact us at 0800 999 1094 or reach out via email at info@printingprogress.co.uk.
GET IN TOUCH
We welcome all new enquiries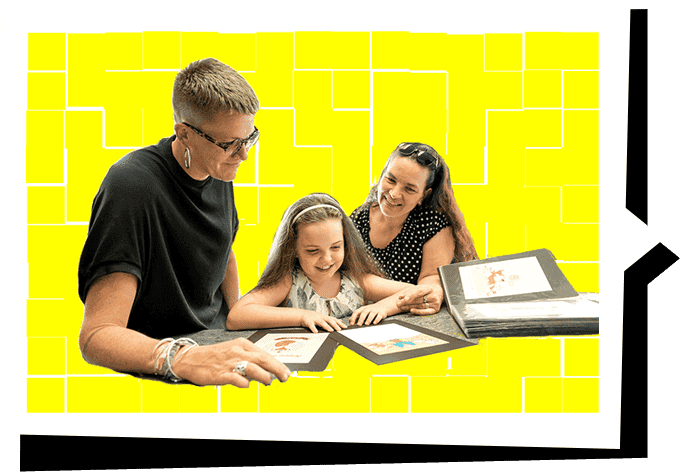 Crafting your visual identity
in Aldershot
Unveil the power of our creative prowess as we elevate your brand presence, whether it's through visually stunning print materials or compelling social media graphics.
Logo design in Aldershot: define your brand
Your logo serves as the visual ambassador of your enterprise, the primary gateway to your audience. Ensure it leaves a lasting impression with the finesse of our adept Aldershot graphic designers. Whether you bring ideas to the table or require a fresh approach, our team is dedicated to delivering a logo that encapsulates your brand's unique story.
Our steadfast rejection of generic visuals results in an unparallelled and authentic logo that seamlessly embodies your brand's identity. Receive pricing estimates for your existing concepts or let us produce three unique options if you're starting from scratch.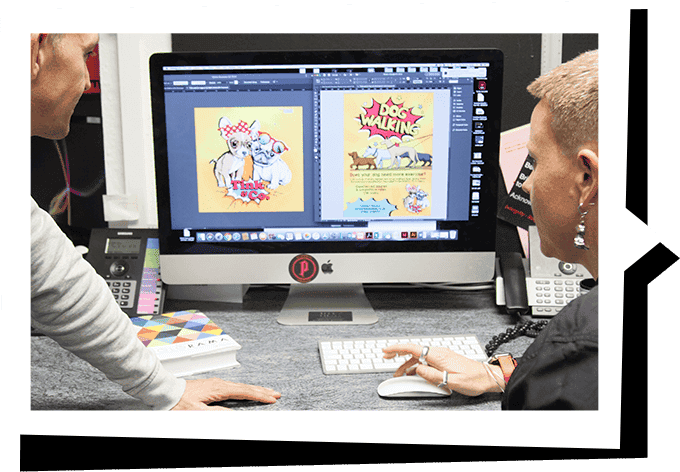 Graphic design for print in Aldershot
Captivate your intended customer base with individualised promotional resources carefully customised to your exact requirements. Our exceptional graphic design solutions come at a cost-effective price and are crafted to effectively convey your narrative. These services include:
Brochures
Leaflets
Flyers
Packaging
Corporate gifts
Signage
Posters
Banners
Looking for a service that isn't listed here? Contact us at 0800 999 1094 or send us an email at info@printingprogress.co.uk.
Graphic design for the digital world
in Aldershot
In the current digital panorama, establishing a formidable online presence is imperative. Our Aldershot visual artists are committed to creating visuals that enthral online audiences.
Witness how we enhance your digital impact:
Impactful email initiatives: Our proficient creators develop visually striking email promotions, ranging from captivating layouts to personalised imagery, ensuring successful conversion rates.
Engaging newsletters: We conceptualise newsletters that immediately capture attention and sustain reader interest.
Striking online presence: Your website serves as your digital storefront, and first impressions hold significant importance. Discover our range of services, including intuitive navigation and visually appealing designs, meticulously tailored to your brand identity.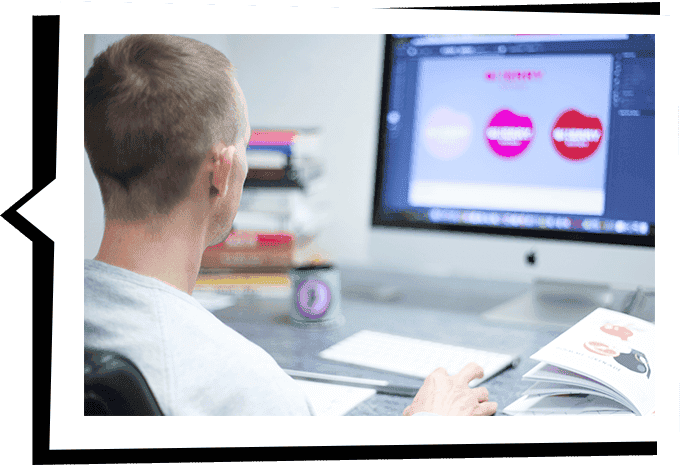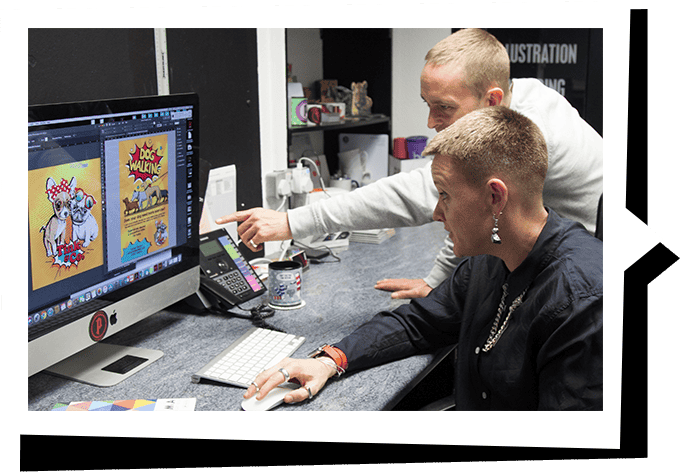 Aldershot's leading team of
expert graphic designers
Elevate your brand's visual language with Printingprogress, housing a team of skilled graphic designers in Aldershot, dedicated to bringing your brand's story to life. Whether it's the finesse of sculpting logos or the intricacy of developing brochures, we dedicate ourselves to immersing in your brand's ethos, ensuring each design encapsulates your unique identity.
With a wealth of creative concepts and unmatched proficiency, our team transforms into your creative partners in crafting visual tales that deeply resonate with your brand's essence.
Explore our design portfolio
Uncover our extensive portfolio now to ignite your inspiration. Let's team up to create mesmerising promotional assets that will cast a spotlight on your Aldershot brand!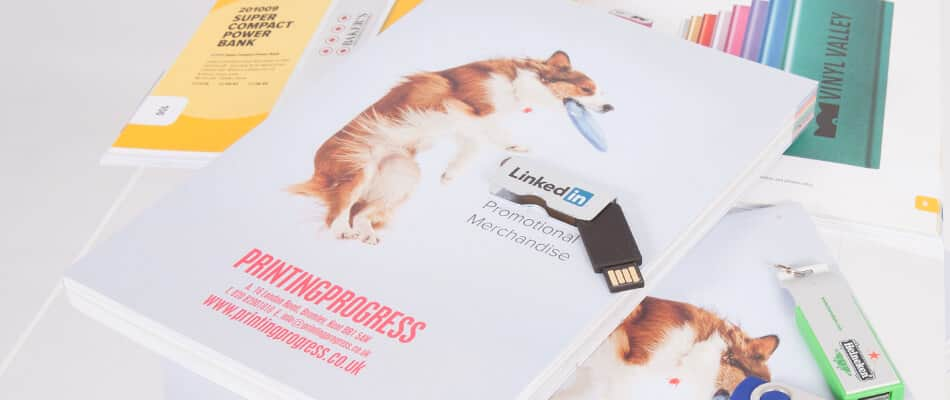 With our tireless dedication to trailblazing imagination and exceptional craftsmanship, we have garnered notable recognition, underscoring our position as pioneers in the field.
2022 Business Excellence Awards Winner for Most Innovative Graphic Design & Illustration Agency UK
2022 Approved Wedding Professionals – Best Stationery Designer for Customer Experience
2022 Muse Gold Winner
2021 Business Awards Winner for Best Design & Print Agency UK
2020 Business Excellence Awards Winner for the Best Graphic Design & Illustration Studio in the UK
Hermes Creative Awards Winner in 2019 and 2020
Hermes Award for Logo Design 2020, alongside the Muse Creative – Silver recognition award
Marcom Awards 2019 Winner for Event Design of the Year
Muse Creative Awards Winner for Marketing and Promotional of the Year 2019