Graphic designer

in Armagh
Are you looking for expert graphic design services in Armagh? Printingprogress offers professional, creative, and experienced designers who have more than 50 years of industry experience between them. Our team are equipped to provide all types of design services from logos, business cards and brochures to exhibition stands and banners. We understand that having a strong visual presence can help enhance your business's image, conveying key messages and showing customers just how seriously you take your business. With our talented graphic designers on board we can guarantee successful results as we believe no project is too big or small. Let us create something beautiful that will capture people's imaginations, making them want to work with you! Contact us today to discover how our expert graphic team can enhance your brand.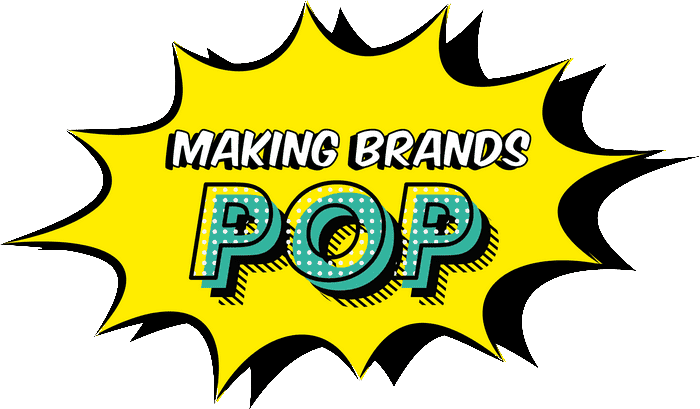 A high-quality service from our graphic designers in Armagh
Our in-house designers provide unbeatable solutions tailored specifically to what you need. You can be confident that with our team of professionals and their amazing creativity your business will be taken to the next level. Not only is our top-of-the-line graphic design unmatched by our competition but we also strive for customer satisfaction every time. At Printingprogress, we believe if it isn't perfect then it isn't done! Take advantage of Armagh's best design services now! Get in touch today and let us help take your Armagh business from good to great!
Arrange for your Armagh graphic designer
Printingprogress is your one-stop shop for bespoke design solutions. From logos to brochures and banners, our expert graphic designers in Armagh will create the perfect product that meets all of your needs.
Get started today – simply call us at 0800 999 1094 or email info@printingprogress.co.uk. You can also fill out our contact form if you'd prefer a more personal touch!
GET IN TOUCH
We welcome all new enquiries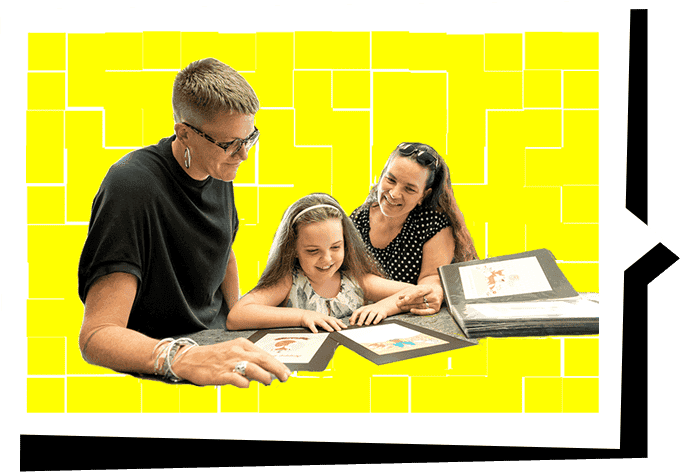 Our Armagh graphic design options
Our expert graphic designer is your go-to for any project. With a wide range of services, from logos to brochures and promotional material, our team can help craft custom solutions tailored perfectly for you. We'll start with an in-depth discussion about what you have in mind—including the design process, proofs, and printing options—and build it into something amazing just right for your needs! Explore how we can make a difference:
Logo design in Armagh from expert graphic designers
A logo is one of the most important aspects of your Armagh business and should be designed by a professional to ensure it represents you the way you want it to. We are a professional graphic design company who have been designing logos for businesses for years. We will work with you to create a logo that not only looks great but also represents your Armagh business in the way you want it to, we will:
Give quotes on existing concepts if you already have some of your own ideas.
Come up with concepts and provide three different options if you are starting from scratch.
Create a unique logo made up of exclusive designs – we have a 100% no stock imagery policy.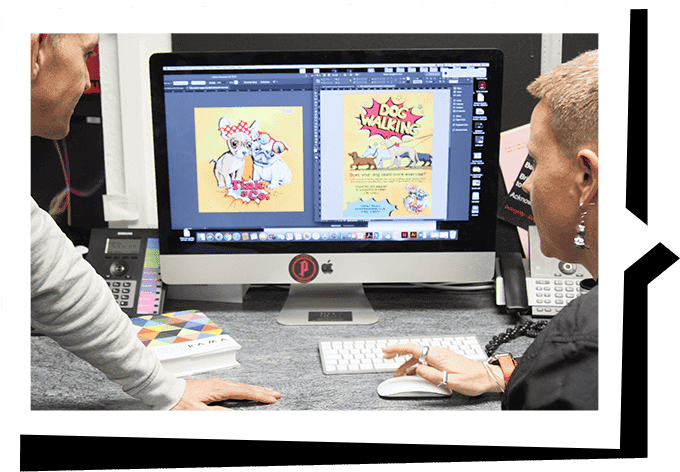 With a personalised touch, we craft promotional material to meet your individual needs. Our offerings include custom designs for:
Brochures
Leaflets
Flyers
Packaging
Corporate gifts
Signage
Posters
Banners
Our team of professional graphic designers will work with you to create a design that perfectly represents your business and communicates your message in a way that is visually appealing and on-brand. We offer unlimited revisions until you are completely satisfied with the final product, and our prices are more affordable than most other design agencies.
Graphic design
for an online audience
We are a team of experienced graphic designers who specialise in creating stunning visuals for businesses targeting an online audience. We understand the importance of having a strong online presence and will help to enhance your:
Email marketing
Newsletters
Web pages
We offer professional graphic design services that will help you create a website that looks great and appeals to your target audience. We'll work with you to incorporate any existing designs you may have, and we'll always cater to your needs and adapt accordingly.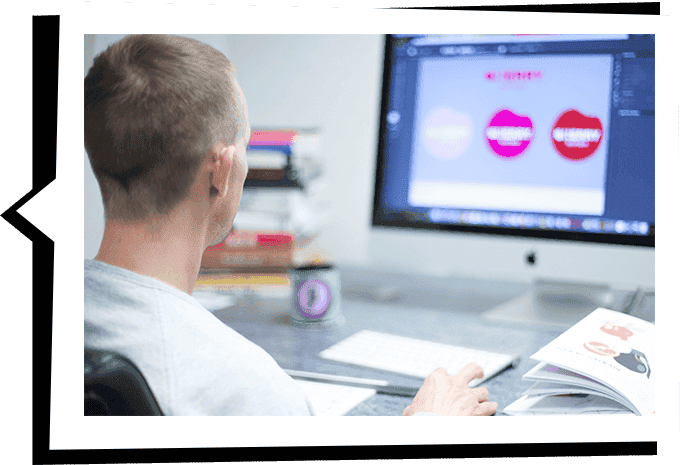 Take a look at our brochure
We offer an extensive range of design products, from the most intricate leaflets to large-scale posters. Our team will work closely with you in order to bring your vision into fruition and ensure that it perfectly meets your requirements. Make sure you take advantage of our creative solutions. Explore our brochure for more details!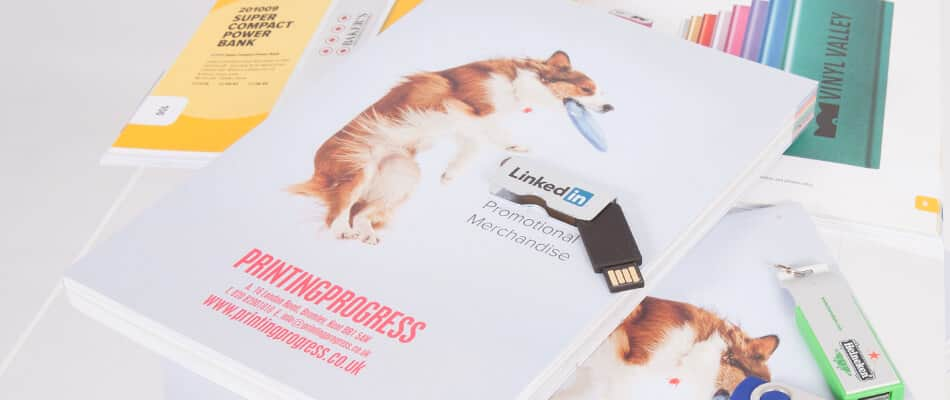 We are proud to have been recognised for our work and achievements over the years. Alongside being the 2022 Business Excellence Awards Winner for Most Innovative Graphic Design & Illustration Agency UK, winning the 2022 Approved Wedding Professionals – Best Stationery Designer for Customer Experience award, and being a 2022 Muse Gold Winner, we have a fair few other awards under our belts, such as:
2022 Business Excellence Awards Winner for Most Innovative Graphic Design & Illustration Agency UK
2022 Approved Wedding Professionals – Best Stationery Designer for Customer Experience
2022 Muse Gold Winner
2021 Business Awards Winner for Best Design & Print Agency UK
2020 Business Excellence Awards Winner for the Best Graphic Design & Illustration Studio in the UK
Hermes Creative Awards Winner in 2019 and 2020
Hermes Award for Logo Design 2020, alongside the Muse Creative – Silver recognition award
Marcom Awards 2019 Winner for Event Design of the Year
Muse Creative Awards Winner for Marketing and Promotional of the Year 2019
Let us give your promotional materials the boost they need! Our bespoke service is tailored to you, so get in touch with Printingprogress today and discover how we can provide an invaluable asset for your business. Give us a call on 0800 999 1094 or drop our team an email at info@printingprogress.co.uk – together let's take your business forward!