Top graphic designer

in Bath
Discover exceptional graphic design in Bath with Printingprogress. Our experienced team, boasting over half a century of expertise, is ready to take your business to new heights.
Bath's artistic heritage, from iconic Georgian architecture to luminaries like Thomas Gainsborough, inspires our commitment to excellence. As the leading creative studio and agency in Bath, we transform your brand's vision into captivating visual stories. From logo artistry to elegant business cards and compelling exhibition stands, we use design to set you apart.
Secure your free consultation today! Reach us at 0800 999 1094 or info@printingprogress.co.uk.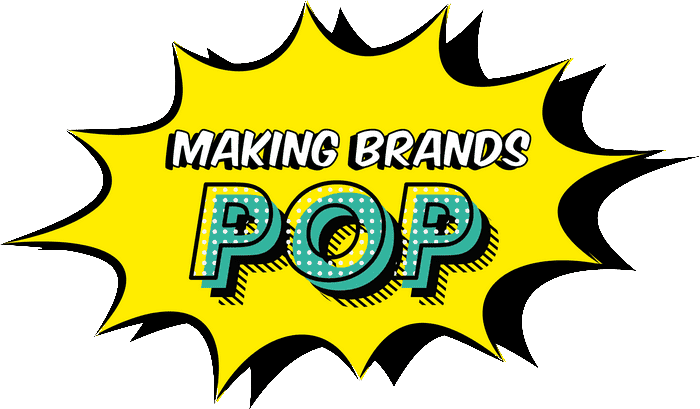 Printingprogress – a premium
graphic design studio in Bath
At Printingprogress, we transcend the conventional role of graphic designers; we evolve into your creative companions in Bath. Here's why we reign as the leading graphic design workshop and agency:
Pioneering creativity: Our in-house designers are pioneers, consistently pushing boundaries to elevate your brand.
Unyielding excellence: We assure unparallelled design finesse and unrivalled service distinction.
Your triumph, our pledge: We remain steadfastly committed to propelling your business towards success.
Effortless synergy: From conceptualising logos to crafting brochures, we seamlessly transform your visions into professional masterpieces.
Seasoned expertise: With an innate understanding of your brand, we conjure designs that eloquently echo your company's principles and aspirations.
Arrange for your Bath graphic designer
If you didn't discover the particular service you're seeking in our offerings, please feel free to contact us at 0800 999 1094 or reach out via email at info@printingprogress.co.uk.
GET IN TOUCH
We welcome all new enquiries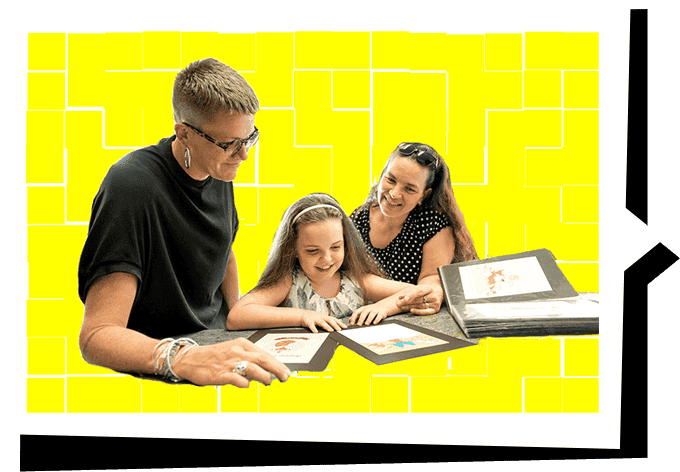 Crafting your visual identity
in Bath
The graphic designers in our Bath team bring forth a wide spectrum of offerings, meticulously shaped to cater to your individual requirements and aspirations. Venture into our repertoire:
Logo design in Bath: define your brand
Your logo functions as the face of your brand, leaving the first imprint on your customers. Guarantee it forges an unforgettable impression with the expertise of our proficient graphic designers.
Our array of services incorporates:
Conceptual exploration: Whether you come with ideas in hand or are seeking a fresh start, we're at your service. We can furnish estimates for pre-existing concepts or devise three unique alternatives if you're commencing from a blank slate.
Exclusive creations: Our commitment to a 100% no-stock imagery policy guarantees a logo that is both exceptional and truly emblematic of your brand.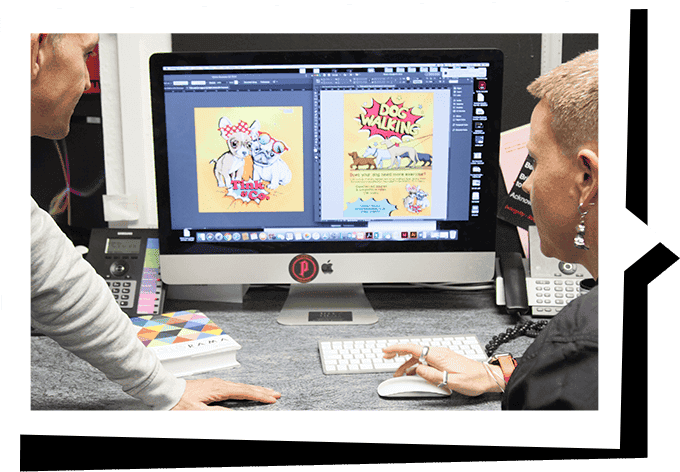 Graphic design for print in Bath
Command your audience's focus with custom promotional materials, meticulously crafted to suit your requirements, encompassing:
Brochures
Leaflets
Flyers
Packaging
Corporate gifts
Signage
Posters
Banners
Our reasonably priced graphic design services are tailor-made to eloquently communicate your message.
Graphic design for the digital world
in Bath
In the era of the internet, establishing a robust online footprint is paramount. Our graphic designers in Bath specialise in crafting visuals that enthral digital audiences. We excel in digital domain offerings, encompassing website design and logo creation tailored for the online landscape.
Here's how we amplify your digital presence:
Transformative email marketing: From captivating templates to personalised graphics, our adept designers meticulously craft visually stunning email campaigns.
Compelling newsletters: We engineer newsletters designed to seize your attention and sustain your interest.
Jaw-dropping web pages: Your website functions as your digital storefront, and initial impressions hold immense significance. Our services span user-friendly navigation to instinctive, aesthetically pleasing layouts.
Our adaptability ensures we cater to your evolving needs, seamlessly incorporating existing designs to establish a unified brand identity.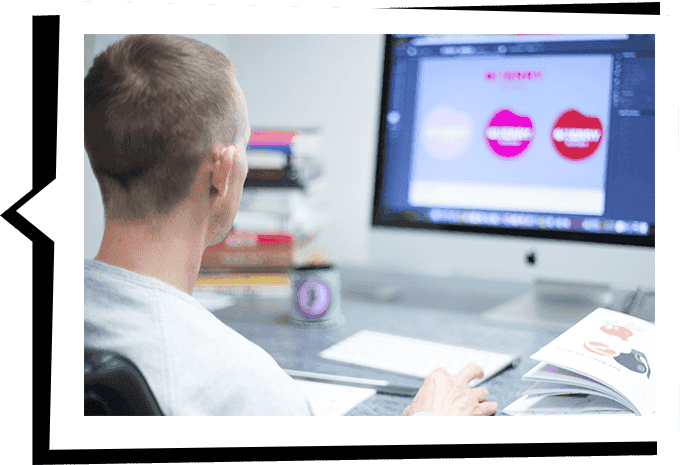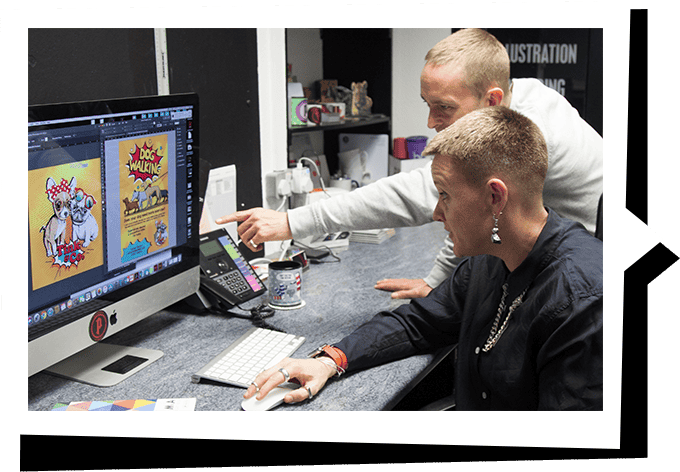 Bath's leading team of
expert graphic designers
When it comes to locating the finest graphic designers in Bath, Printingprogress stands at the forefront. Our in-house design crew embodies a dynamic wellspring of creativity, perpetually poised for the next endeavour. Brimming with innovative concepts and top-notch skills, they serve as your collaborators in weaving visual narratives that harmonise with your brand's core.
Whether it's crafting logos or designing brochures, we deeply immerse ourselves in your brand, guaranteeing each creation encapsulates your distinct identity. At Printingprogress, we relish challenges, consistently surpassing anticipations. Reach out to us today to initiate a collaboration!
Explore our design portfolio
Dive into our extensive design portfolio, a testament to our imaginative capabilities. Whether you require brochures, posters, banners, or leaflets, we provide adaptable design solutions that resonate with your vision. Immerse yourself in our portfolio today, and let's join forces to craft remarkable marketing materials that will illuminate your Bath-based enterprise!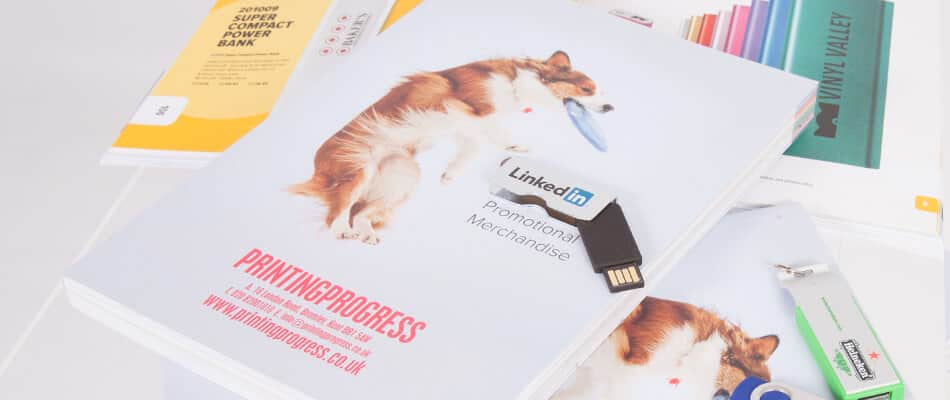 We hold our industry accolades and awards in high esteem. Our unwavering commitment to innovation and outstanding design has garnered us prestigious recognition!
2022 Business Excellence Awards Winner for Most Innovative Graphic Design & Illustration Agency UK
2022 Approved Wedding Professionals – Best Stationery Designer for Customer Experience
2022 Muse Gold Winner
2021 Business Awards Winner for Best Design & Print Agency UK
2020 Business Excellence Awards Winner for the Best Graphic Design & Illustration Studio in the UK
Hermes Creative Awards Winner in 2019 and 2020
Hermes Award for Logo Design 2020, alongside the Muse Creative – Silver recognition award
Marcom Awards 2019 Winner for Event Design of the Year
Muse Creative Awards Winner for Marketing and Promotional of the Year 2019
Looking to breathe life into your brand's vision? Waste no time and connect with us today to schedule a consultation with one of our skilled graphic designers in Bath.
Collaborate with us to actualise your brand's vision and guarantee that your business rises above the rest.