Top graphic designer

in Beckenham
As the leading creative studio and graphic design agency in Beckenham, Printingprogress transforms your brand's vision into captivating visual stories that echo the artistic vibrancy of Beckenham.
With over fifty years of expertise, our skilled team is poised to enhance your business while drawing inspiration from Beckenham's rich artistic legacy. Beckenham, renowned for its vibrant arts community, has been a haven for creative figures ranging from Enid Blyton to David Bowie, whose innovative influence drives our pursuit of excellence.
From crafting distinctive logos to designing refined business cards and captivating exhibition stands, we leverage the art of design to set your brand apart. Embrace the transformative potential of design today by securing your complimentary consultation at 0800 999 1094 or contacting us via email at info@printingprogress.co.uk.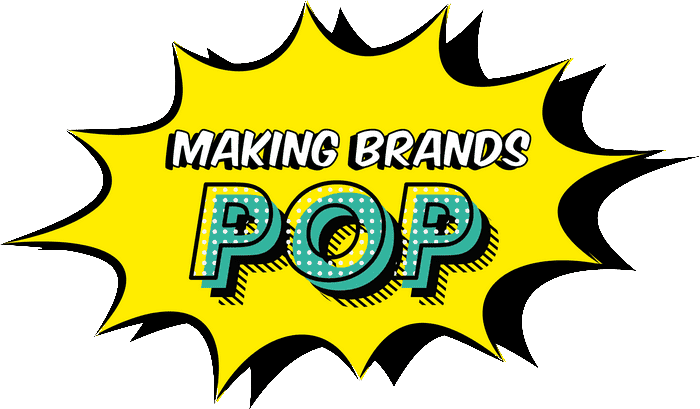 Printingprogress – a premium
graphic design studio in Beckenham
At Printingprogress, we transcend the role of mere graphic designers; we emerge as your creative allies in Beckenham. Here's why we stand as the premier graphic design studio and agency:
Innovative pioneers: Our in-house designers are pioneers in their field, continually pushing boundaries to elevate your brand.
Unwavering excellence: We pledge to deliver top-notch design quality and exceptional service.
Your success, our priority: Our mission is to ensure your business thrives to its fullest extent.
Seamless cooperation: From logo creation to brochure design, we skillfully bring your concepts to life.
Proven expertise: With a profound understanding of your brand, we create designs that resonate with your company's values and vision.
GET IN TOUCH
We welcome all new enquiries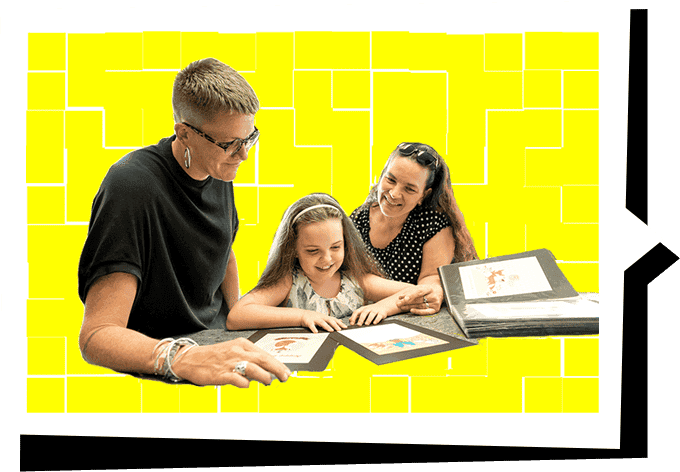 Crafting your visual identity
in Beckenham
Our graphic design studio in Beckenham extends a broad spectrum of services, expertly tailored to align with your unique preferences and goals. Explore our extensive offerings:
Logo design in Beckenham: define your brand
Your logo acts as the ambassador of your brand, forming the primary connection with your audience. Ensure it etches an unforgettable impression with the guidance of our seasoned graphic designers.
Our service bouquet encompasses:
Idea exploration: Whether you bring existing concepts or seek a fresh beginning, we stand ready to assist. We can furnish estimates for your existing ideas or generate three distinct alternatives if you're embarking on a new journey.
Unique creations: Our unwavering commitment to a no-stock imagery policy guarantees a logo that is distinct and truly emblematic of your brand's essence.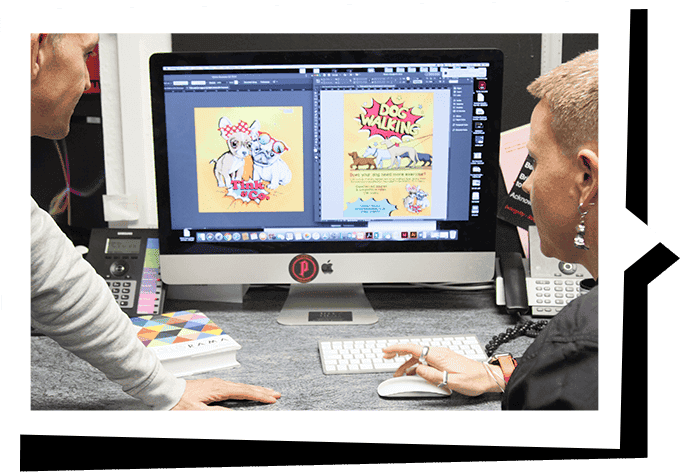 Graphic design for print in Beckenham
Grab your audience's attention with personalised marketing materials designed to align with your requirements, covering an extensive array such as:
Brochures
Leaflets
Flyers
Packaging
Corporate gifts
Signage
Posters
Banners
Our high-quality, cost-effective graphic design services are tailored to convey your message impactfully.
Graphic design for the digital world
in Beckenham
In the digital era, forging a formidable online presence is essential. Our Beckenham-based graphic designers specialise in crafting visuals that captivate digital audiences. We excel in digital offerings, encompassing website design and logo creation tailored for the online sphere.
Here's how we elevate your digital presence:
Email marketing excellence: From attention-grabbing templates to personalised graphics, our proficient designers skilfully craft visually striking email campaigns.
Captivating newsletters: We engineer newsletters that arrest your attention and hold your interest.
Striking web pages: Your website functions as your digital storefront, and the first impression is paramount. Our services range from user-friendly navigation to intuitive, aesthetically pleasing layouts.
Our adaptability ensures we cater to your evolving requirements, seamlessly incorporating existing designs to establish a unified brand identity.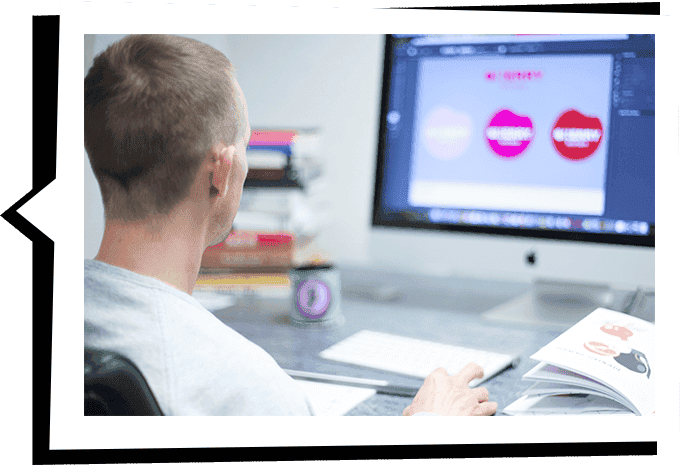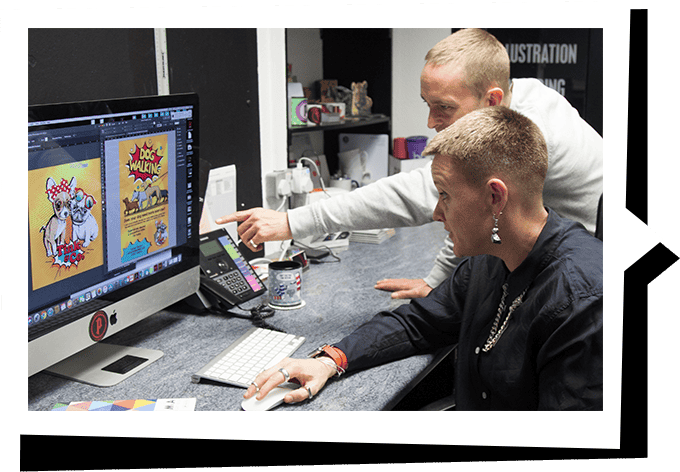 Beckenham's leading team of
expert graphic designers
When the pursuit is to unearth the finest graphic designers in Beckenham, Printingprogress takes the lead. Our in-house design squad embodies a dynamic reservoir of creativity, always geared up for the next conquest. Brimming with fresh concepts and unmatched dexterity, they act as your partners in sculpting visual narratives that harmonise with your brand's core. Whether it's shaping logos or crafting brochures, we fully immerse ourselves in your brand, ensuring each creation encapsulates your unique identity.
At Printingprogress, we revel in challenges, consistently outperforming expectations. Get in touch with us today to initiate a collaborative venture!
Explore our design portfolio
Enthusiastic about finding inspiration? Dive into our eclectic design catalogue, a testament to our creative excellence. Whether you require flyers, prints, banners, or brochures, we present adaptable design remedies aligned with your vision. Immerse yourself in our exhibition today, and let's collaborate to shape compelling marketing materials that will make your Beckenham business stand out!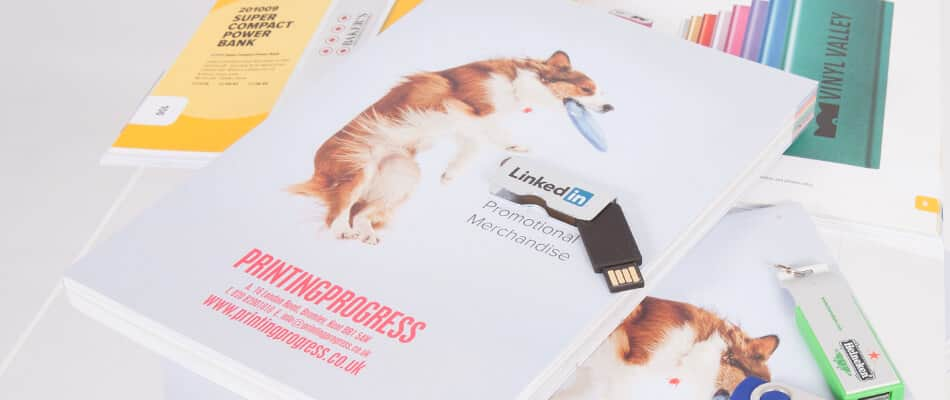 We hold our industry accolades and awards with utmost esteem. Our steadfast dedication to pioneering innovation and unparallelled design has merited us illustrious recognition!
2022 Business Excellence Awards Winner for Most Innovative Graphic Design & Illustration Agency UK
2022 Approved Wedding Professionals – Best Stationery Designer for Customer Experience
2022 Muse Gold Winner
2021 Business Awards Winner for Best Design & Print Agency UK
2020 Business Excellence Awards Winner for the Best Graphic Design & Illustration Studio in the UK
Hermes Creative Awards Winner in 2019 and 2020
Hermes Award for Logo Design 2020, alongside the Muse Creative – Silver recognition award
Marcom Awards 2019 Winner for Event Design of the Year
Muse Creative Awards Winner for Marketing and Promotional of the Year 2019
Eager to infuse innovation into your brand? Reach out to us today for a discussion with one of our Beckenham-based graphic designers.
Join us in realising your brand's vision and ensuring your business emerges as a standout in the market.