Top graphic designer

in Bristol
In your quest for exceptional graphic visionaries in Bristol to invigorate your brand, look no further than Printingprogress. We are your reliable partner for unlocking your brand's potential. With a cumulative experience of more than five decades, our enthusiastic team of graphic pioneers will propel your business to new altitudes! We proudly hold the position of the premier creative studio and agency in Bristol, unwaveringly committed to reshaping your brand vision into captivating visual sagas.
 Whether it's logos, business cards, or enchanting exhibition stands, we specialise in crafting designs that set you apart. Explore the transformative influence of design today! Secure your free consultation at 0800 999 1094 or reach out to us via info@printingprogress.co.uk.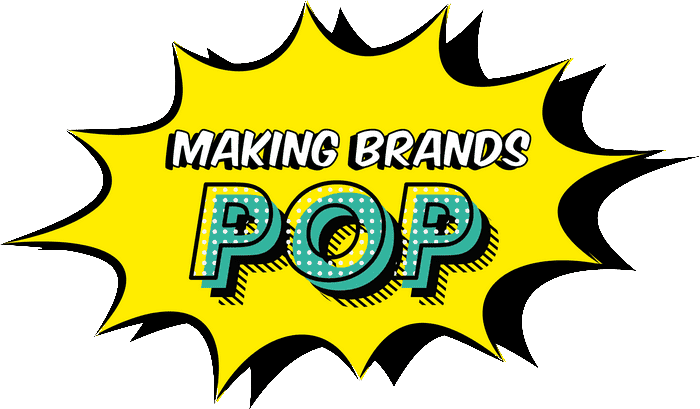 Printingprogress – a premium
graphic design studio in Bristol
At Printingprogress, we surpass the confines of traditional graphic designers. Here's why we excel as the foremost graphic design studio and agency:
Innovative vision: Our in-house artisans possess pioneering creativity, continuously pushing boundaries to elevate your Bristol brand.
Immaculate quality: We assure top-notch design excellence and unmatched service eminence.
Your triumph is our commitment: We are resolutely dedicated to ensuring your Bristol business reaches its full potential.
Effortless teamwork: From logos to brochures, we seamlessly transform your ideas into professional masterpieces.
Reliable proficiency: With an in-depth grasp of your brand, we craft designs that reflect your company's values and vision.
GET IN TOUCH
We welcome all new enquiries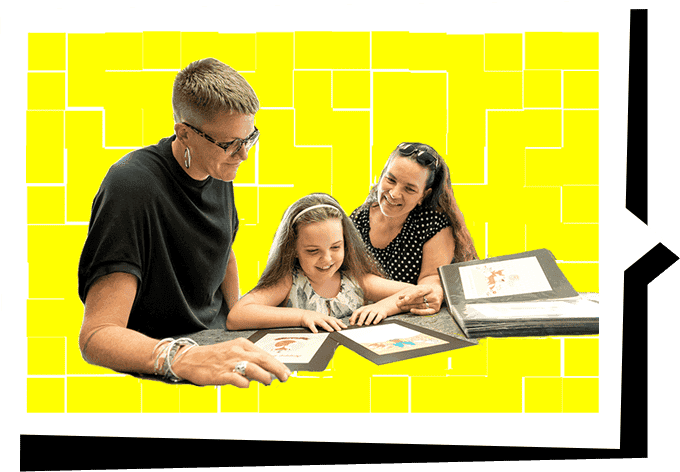 Crafting your visual identity
in Bristol
Explore the extensive spectrum of services presented by our graphic designers in Bristol, intricately shaped to suit your distinctive requirements and aspirations.
Logo design in Bristol: define your brand
Your logo acts as the face of your brand, the primary encounter with your clients. Ensure it engraves an enduring impression with the mastery of our skilled graphic designers.
Our offerings consist of:
Brainstorming concepts: Whether you come equipped with ideas or require a clean slate, we have you covered. We offer price estimates for existing concepts or formulate three unique options if you're commencing from scratch.
Exclusivity in design: Our strict policy against stock imagery ensures an unparallelled and genuine logo, aligning seamlessly with your brand.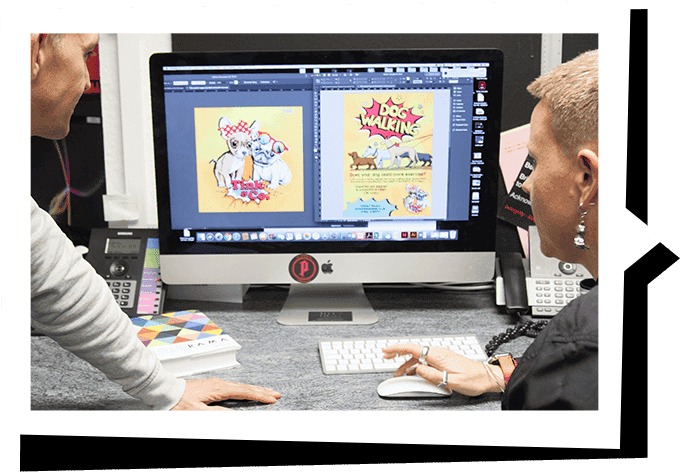 Graphic design for print in Bristol
Captivate your target audience with personalised promotional materials that are meticulously adapted to your specifications, some of which include:
Brochures
Leaflets
Flyers
Packaging
Corporate gifts
Signage
Posters
Banners
Our top-notch graphic design services are reasonably priced and designed to convey your message with precision.
Graphic design for the digital world
in Bristol
In today's digital landscape, establishing a strong online presence is a prerequisite. Our Bristol graphic designers are dedicated to crafting visuals that captivate online viewers. We specialise in website design and digital logo development.
Here's how we bolster your digital influence:
Email campaigns with impact: Our skilled designers craft visually impressive email marketing, spanning from captivating templates to personalised graphics, ensuring conversion success.
Compelling newsletters: We design newsletters that instantly capture attention and sustain reader engagement.
Dazzling web pages: Your website is your digital showcase, and first impressions hold great weight. We offer an array of services, including user-friendly navigation and aesthetically pleasing layouts, custom-tailored to your brand.
We meet your changing needs while seamlessly incorporating existing designs to strengthen your brand identity.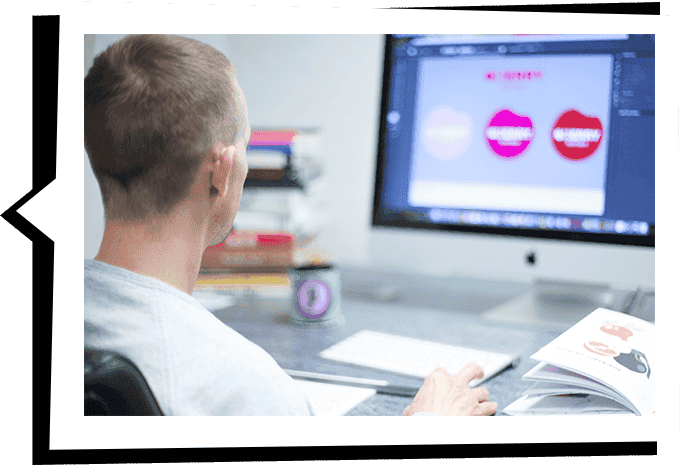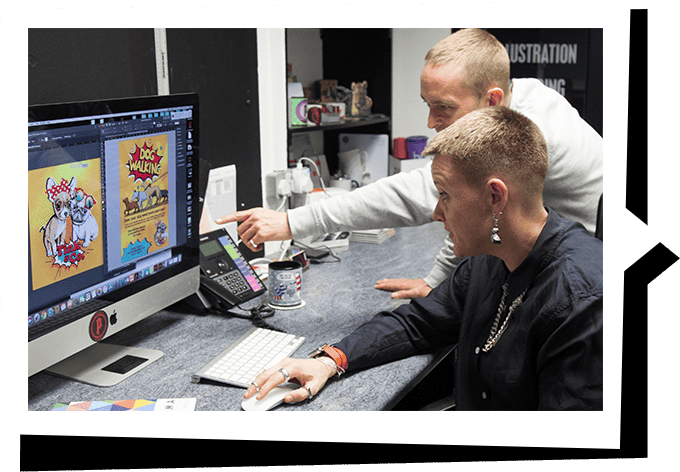 Bristol's leading team of
expert graphic designers
In your quest for the top-notch graphic designers in Bristol? Printingprogress emerges as the trailblazer – we relish challenges, consistently delivering outcomes that surpass expectations. Our in-house design collective embodies a perpetually dynamic and creative force, forever prepared to tackle the next obstacle.
Whether it's the art of crafting logos or the science of creating brochures, we wholeheartedly immerse ourselves in your brand, ensuring each design reflects your exclusive identity. With an abundance of inventive ideas and unmatched aptitude, our team transforms into your collaborative partners in sculpting visual narratives that resonate profoundly with your brand's essence.
Reach out to us today to uncover your brand's true visual potential.
Explore our design portfolio
Discover our creative portfolio today to spark inspiration. Let's unite our efforts to forge captivating marketing materials that will illuminate your Bristol brand!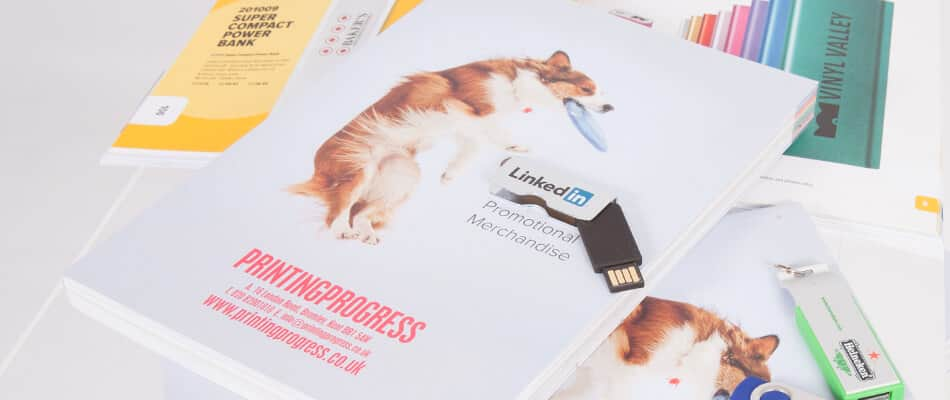 We revel in the acknowledgment we receive from the industry and our collection of esteemed awards. Our steadfast commitment to pioneering innovation and remarkable design has resulted in our attainment of esteemed honours!
2022 Business Excellence Awards Winner for Most Innovative Graphic Design & Illustration Agency UK
2022 Approved Wedding Professionals – Best Stationery Designer for Customer Experience
2022 Muse Gold Winner
2021 Business Awards Winner for Best Design & Print Agency UK
2020 Business Excellence Awards Winner for the Best Graphic Design & Illustration Studio in the UK
Hermes Creative Awards Winner in 2019 and 2020
Hermes Award for Logo Design 2020, alongside the Muse Creative – Silver recognition award
Marcom Awards 2019 Winner for Event Design of the Year
Muse Creative Awards Winner for Marketing and Promotional of the Year 2019
Eager to infuse a touch of distinctive and innovative creativity into your brand? Reach out to us now to schedule a consultation with one of our Bristol-based graphic designers.
Let's breathe life into your brand's vision and ensure your business distinguishes itself from the competition.