Top graphic designer

in Brockley
In the quest for exceptional graphic designers in Brockley to invigorate your brand? Your search concludes with Printingprogress, your trusted ally for unlocking your brand's potential. Our devoted team of graphic designers, boasting a combined experience of over five decades, is ready to propel your business to new heights.
As the premier creative studio and agency in Brockley, we are determined to reshape your brand vision into captivating visual narratives. Whether it's logos, business cards, or enchanting exhibition stands, we specialise in crafting designs that set you apart. Explore the transformative influence of design today!
Schedule your complimentary consultation at 0800 999 1094 or reach out via info@printingprogress.co.uk.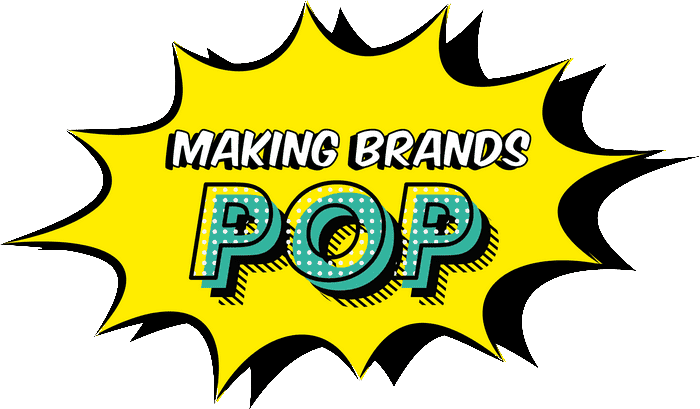 Printingprogress – a premium
graphic design studio in Brockley
At Printingprogress, we go beyond the conventional graphic designer's role; we become your creative allies in Brockley. Here's why we are the top graphic design studio and agency:
Visionary artistry: Our in-house creators are forward-thinkers, continuously pushing boundaries to enrich your Brockley-based brand.
Unyielding excellence: We ensure top-tier design brilliance and unparallelled service distinction.
Your prosperity is our mission: We are unswervingly dedicated to steering your business toward its utmost potential in Brockley.
Effortless cooperation: Whether it's logos or brochures, we breathe life into your ideas, creating polished masterpieces.
Reputable mastery: Armed with a profound understanding of your brand, we shape designs that resonate with your company's principles and vision.
GET IN TOUCH
We welcome all new enquiries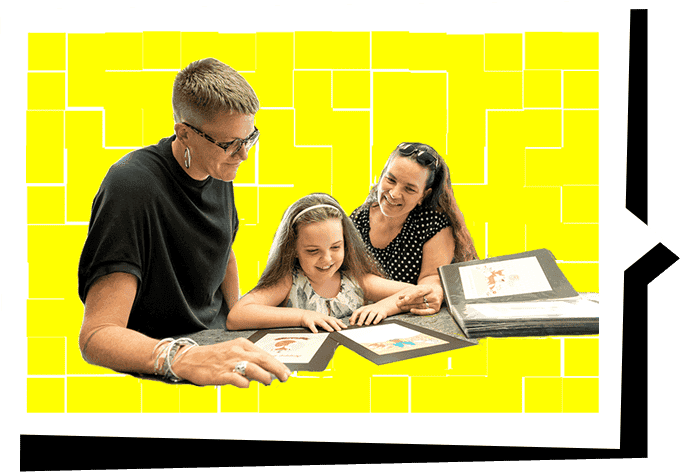 Crafting your visual identity
in Brockley
Want to know more about the services that our graphic design studio in Brockley offers? Explore our suite of solutions here!
Logo design in Brockley: define your brand
Your logo represents your brand's identity, the foremost introduction to your clientele. Ensure it etches a lasting impression with the proficiency of our seasoned graphic designers.
Our offerings encompass:
Creative ideation: Whether you bring concepts or seek a novel beginning, we've got you covered. We offer estimates on existing ideas or create three distinct choices if you're commencing from scratch.
One-of-a-kind creations: Our strict no-stock imagery policy ensures an exceptional and genuine logo, perfectly mirroring your brand.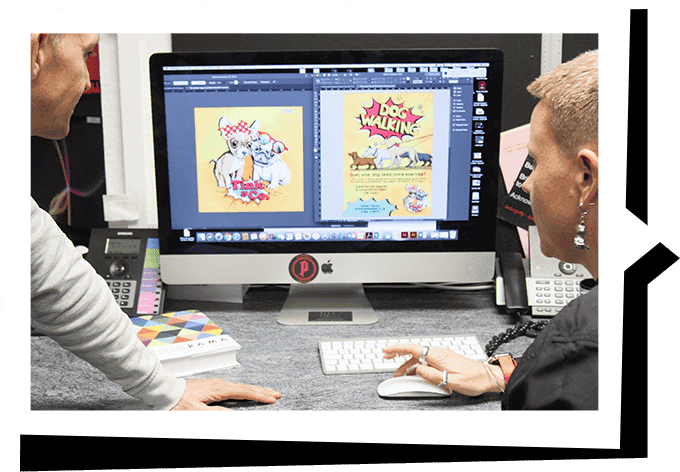 Graphic design for print in Brockley
Engage your audience with tailor-made promotional materials designed to your specifications, encompassing, but not restricted to:
Brochures
Leaflets
Flyers
Packaging
Corporate gifts
Signage
Posters
Banners
Our reasonably priced, top-tier graphic design services are customised to effectively convey your message.
Graphic design for the digital world
in Brockley
In the digital era, forging a compelling online presence is of utmost importance. Our Brockley graphic design professionals specialise in producing visually engaging content that captivates internet audiences. We are skilled in website design and digital logo creation, and here's how we enrich your digital footprint:
Transformative email marketing: Our adept designers create visually striking email campaigns, from attention-grabbing templates to personalised graphics, ensuring high conversion rates.
Captivating newsletters: We fashion newsletters that not only seize your interest but also maintain your engagement.
Stunning web pages: Your digital storefront is your website, and initial impressions are pivotal. We provide everything, from easy-to-navigate interfaces to visually pleasing layouts, tailored to your evolving requirements and seamlessly integrating existing designs to fortify your brand identity.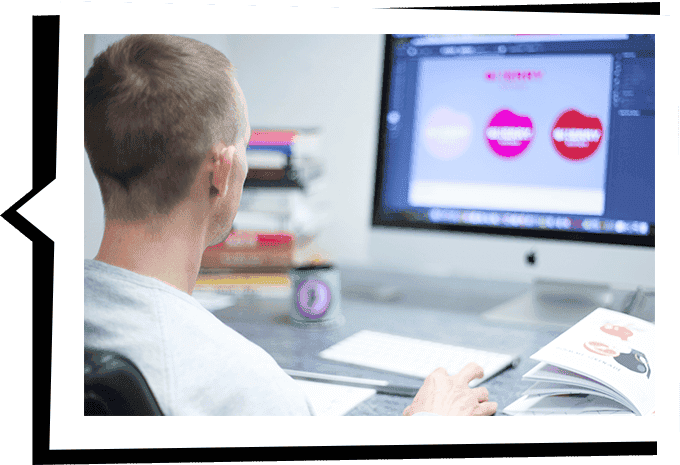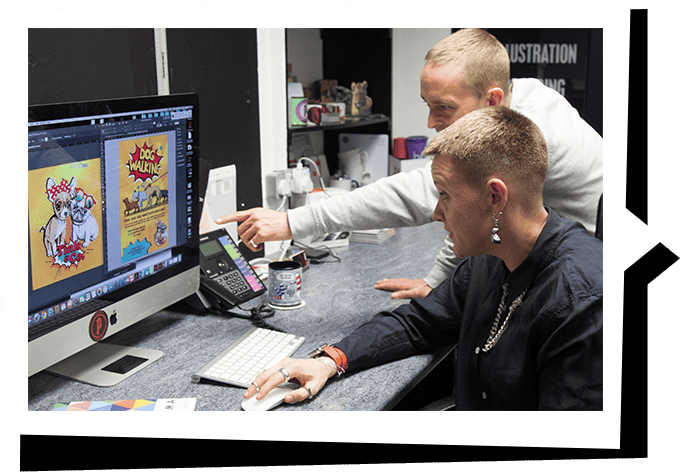 Brockley's leading team of
expert graphic designers
When you seek out the premier graphic designers in Brockley, Printingprogress takes the helm. We excel in overcoming challenges, consistently surpassing expectations with our results. Our in-house design unit represents an ever-creative and dynamic powerhouse, constantly prepared for the next test. From crafting logos to designing brochures, we wholeheartedly immerse ourselves in your brand, ensuring each design authentically captures your distinctive identity.
Overflowing with innovative concepts and unmatched abilities, our team becomes your collaborative partners in shaping visual narratives that deeply echo your brand's essence.
Reach out to us today to initiate a collaboration that benefits your brand!
Explore our design portfolio
Ready to embark on a journey of creative discovery? Immerse yourself in our wide-ranging design portfolio, a living testament to our inventive prowess. Whether your needs encompass brochures, posters, banners, or leaflets, we present flexible design solutions that seamlessly align with your unique vision.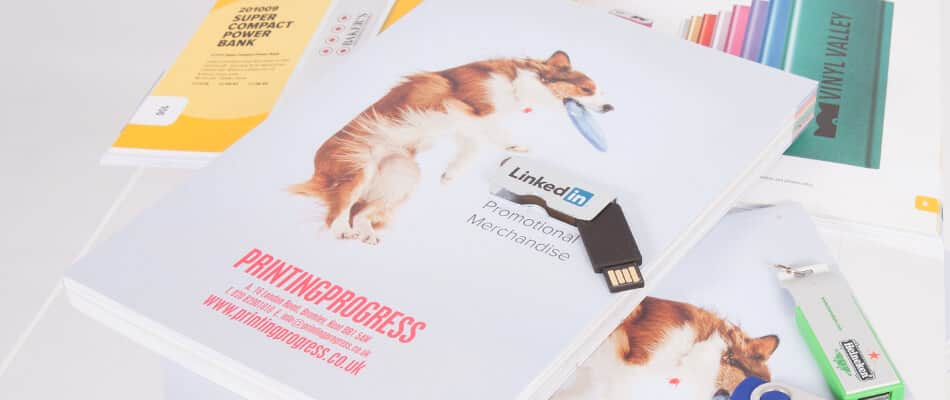 We celebrate our recognition within the industry and our assortment of prestigious awards. Our firm commitment to pioneering innovation and exceptional design has led to our acquisition of esteemed accolades!
2022 Business Excellence Awards Winner for Most Innovative Graphic Design & Illustration Agency UK
2022 Approved Wedding Professionals – Best Stationery Designer for Customer Experience
2022 Muse Gold Winner
2021 Business Awards Winner for Best Design & Print Agency UK
2020 Business Excellence Awards Winner for the Best Graphic Design & Illustration Studio in the UK
Hermes Creative Awards Winner in 2019 and 2020
Hermes Award for Logo Design 2020, alongside the Muse Creative – Silver recognition award
Marcom Awards 2019 Winner for Event Design of the Year
Muse Creative Awards Winner for Marketing and Promotional of the Year 2019
Ready to inject a dose of groundbreaking creativity into your brand? Connect with us today to arrange a consultation with one of our Brockley graphic designers.
Let's bring your brand's vision to fruition and guarantee your business stands out uniquely.