Top graphic designer

in Bromley
Are you in search of exceptional graphic specialists in Bromley to refresh the face of your brand? Look no further than Printingprogress, your reliable partner in unleashing your brand's potential.
Our dedicated team of graphic designers, with a combined experience exceeding five decades, is prepared to propel your business to new horizons. As the leading creative studio and agency in Bromley, we are committed to metamorphosing your brand vision into captivating visual narratives. Whether it's logos, business cards, or captivating exhibition stands, we excel in crafting designs that set you apart. Embrace the transformative power of design today! Secure your complimentary consultation at 0800 999 1094 or get in touch via info@printingprogress.co.uk.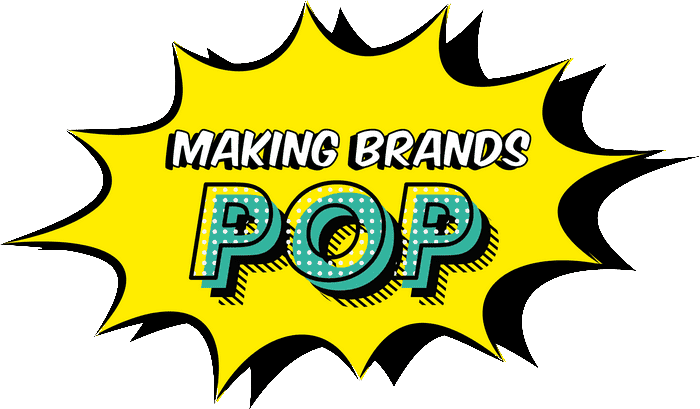 Printingprogress – a premium
graphic design studio in Bromley
At Printingprogress, we are more than just graphic designers; we are your creative partners in Bromley. Here's why we're the leading graphic design studio and agency:
Pioneering imagination: Our in-house artists are innovators, consistently challenging limits to elevate your brand in Bromley.
Impeccable standards: We assure top-class design excellence and unparallelled service distinction.
Your triumph is our purpose: We are wholly committed to guaranteeing your Bromley enterprise realises its maximum potential.
Effortless partnership: Whether it's logos or brochures, we shape your concepts into refined masterpieces through seamless collaboration.
Credible proficiency: Backed by an intimate comprehension of your brand, we craft designs that mirror your brand's values and vision.
GET IN TOUCH
We welcome all new enquiries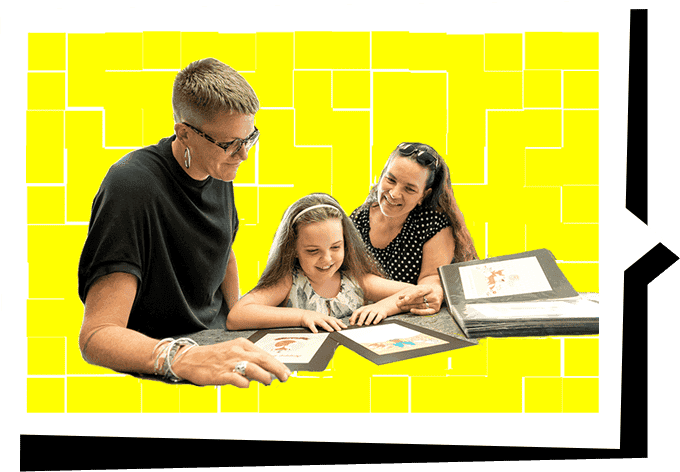 Crafting your visual identity
in Bromley
Discover wide-ranging services extended by our graphic design team in Bromley, carefully fashioned to cater to your individual demands and aspirations:
Logo design in Bromley: define your brand
Your insignia embodies your brand's visage, the foremost connection with your patrons. Ensure it carves an enduring impact with the expertise of our adept graphic designers.
Our portfolio of services encompasses:
Concept discovery: Whether you have existing ideas or require a fresh inception, we've got it covered. We extend quotations for pre-existing concepts or craft three distinctive selections if you're commencing from scratch.
Unique designs: With our resolute adherence to a no-stock imagery policy, we pledge an unmatched and authentic logo, harmonising with your brand's distinct persona.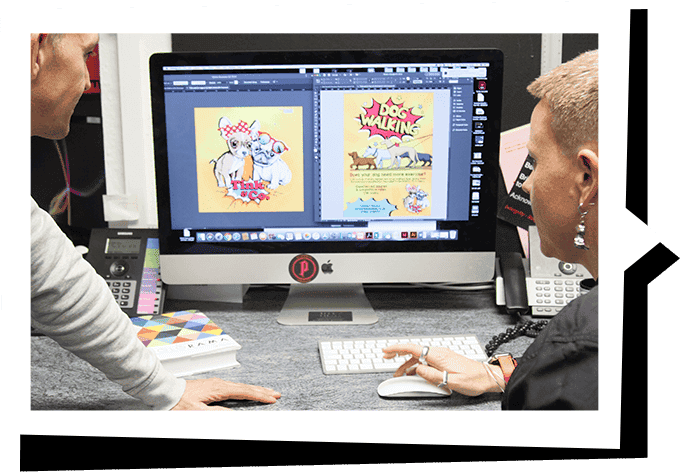 Graphic design for print in Bromley
Grab your audience's interest with tailor-made promotional materials, skillfully adapted to your specifications, embracing an array of options.
Brochures
Leaflets
Flyers
Packaging
Corporate gifts
Signage
Posters
Banners
Our economical graphic design services, distinguished for their outstanding quality, are uniquely tailored to proficiently communicate your message.
Graphic design for the digital world
in Bromley
In the modern digital landscape, a robust online presence is indispensable. Our graphic designers in Bromley are adept at crafting visuals that enrapture online audiences. We specialise in web design and digital logo creation.
Discover how we augment your digital prominence:
Email campaigns that drive results: Our skilled designers are masters at creating email campaigns that are visually striking, incorporating attention-grabbing templates and customised graphics to boost engagement.
Compelling newsletter production: We specialise in the production of newsletters that immediately seize your attention and maintain your interest.
Web pages designed to impress: Your website serves as your digital face, and first impressions are pivotal. Our offerings span from user-friendly navigation to intuitive, aesthetically pleasing layouts.
We are adaptable and seamlessly integrate existing designs to preserve a unified brand identity.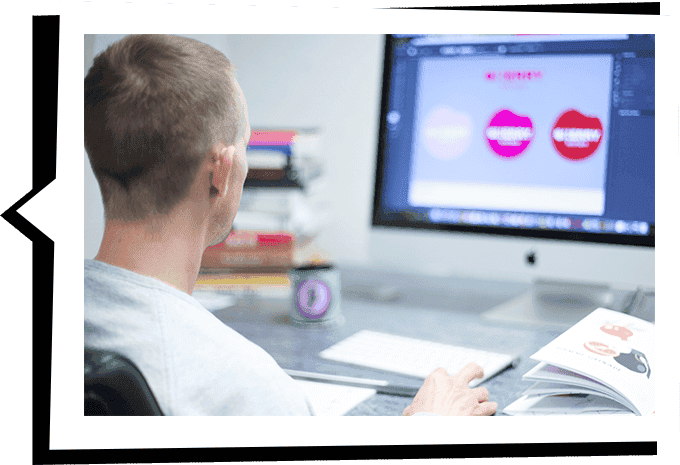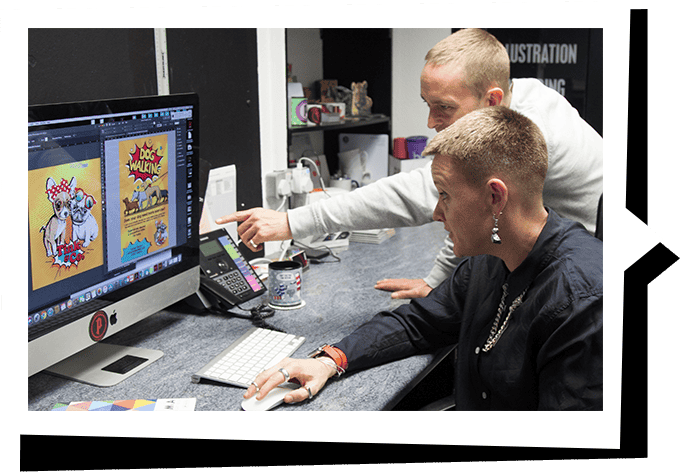 Bromley's leading team of
expert graphic designers
When seeking the finest graphic designers in Bromley, Printingprogress leads the way. From logos to brochures, we fully engross ourselves in your brand, guaranteeing each design encapsulates your unique character. Our in-house design crew is a dynamic source of creativity, always ready to tackle the next challenge.
Brimming with innovative concepts and niche expertise, they are your allies in constructing visual tales that deeply resonate with your brand's essence. At Printingprogress, we embrace challenges, delivering outcomes that consistently exceed expectations.
Connect with us today to commence a collaborative journey!
Explore our design portfolio
Are you geared up for a dose of inspiration? Discover our extensive design portfolio, a vivid display of our imaginative skills. Whether your requirements encompass brochures, posters, banners, or leaflets, we provide adaptable design solutions that perfectly match your vision.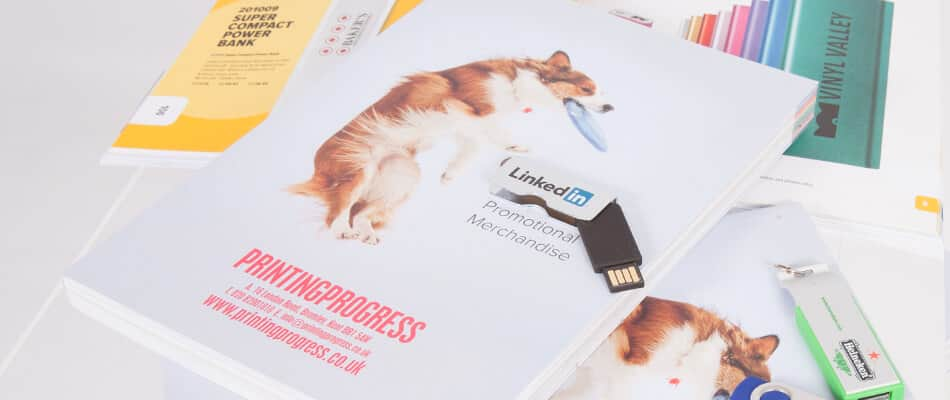 Our unyielding dedication to pioneering innovation and exceptional design has garnered us esteemed accolades!
2022 Business Excellence Awards Winner for Most Innovative Graphic Design & Illustration Agency UK
2022 Approved Wedding Professionals – Best Stationery Designer for Customer Experience
2022 Muse Gold Winner
2021 Business Awards Winner for Best Design & Print Agency UK
2020 Business Excellence Awards Winner for the Best Graphic Design & Illustration Studio in the UK
Hermes Creative Awards Winner in 2019 and 2020
Hermes Award for Logo Design 2020, alongside the Muse Creative – Silver recognition award
Marcom Awards 2019 Winner for Event Design of the Year
Muse Creative Awards Winner for Marketing and Promotional of the Year 2019
Prepared to infuse your brand with a touch of one-of-a-kind and pioneering creativity? Get in touch with us now to book a consultation with one of our graphic designers situated in Bromley.
Let's materialise your brand's vision and ensure your business shines distinctively.