Top graphic designer

in Canterbury
In the quest for exceptional graphic designers in Canterbury to invigorate your brand? Your search culminates at Printingprogress, your trusted partner in unleashing your brand's potential. With a collective experience spanning over five decades, our passionate team of graphic artisans is primed to elevate your business to new zeniths!
As the foremost creative studio and agency in Canterbury, we are committed to reshaping your brand vision into enthralling visual narratives. From logos to business cards to captivating exhibition stands, we craft designs that set you apart. Embark on the design journey today! Secure your cost-free consultation at 0800 999 1094 or communicate with us via info@printingprogress.co.uk.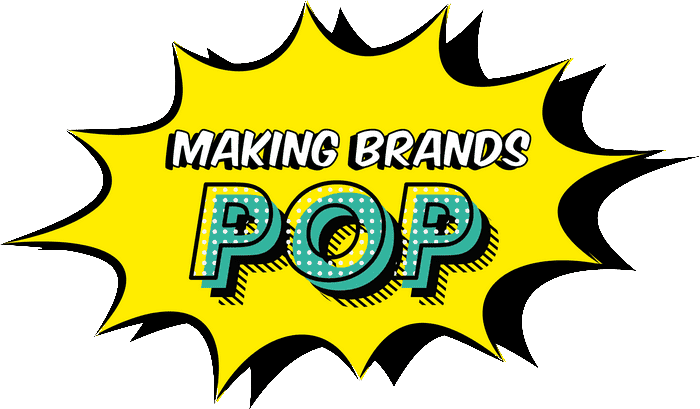 Printingprogress – a premium
graphic design studio in Canterbury
Printingprogress transcends traditional graphic design; we emerge as your imaginative comrades in Canterbury. Allow us to explain why we stand out as the primary graphic design studio and agency:
Our in-house artisans possess visionary insights, continually pushing the limits to elevate your brand.
We assure impeccable design excellence and unparallelled service eminence.
Our commitment revolves around propelling your business to its maximum potential.
From logos to brochures, we metamorphose your concepts into polished masterpieces.
With a profound grasp of your brand, we fashion designs that mirror your company's ethos and perspective.
GET IN TOUCH
We welcome all new enquiries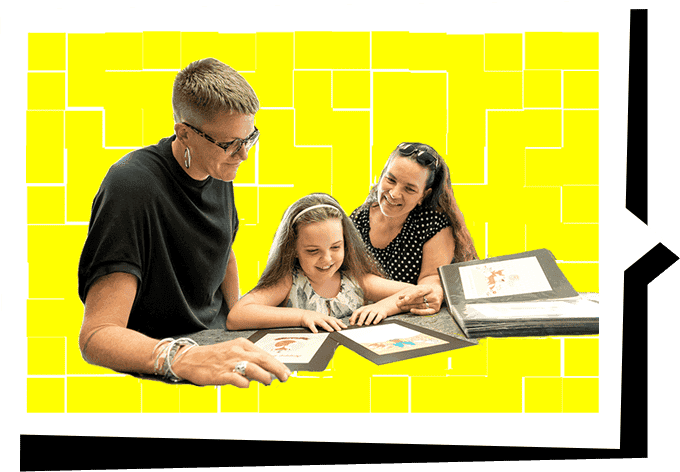 Crafting your visual identity
in Canterbury
Printingprogress' graphic design studio in Canterbury delivers a wide array of services, meticulously customised to cater to your brand's requirements. Discover our comprehensive suite of options:
Logo design in Canterbury: define your brand
Your logo signifies your brand's persona, the first encounter with your patrons. Assure it engraves an unforgettable presence with our adept graphic designers.
Our range of services encompasses:
Idea discovery: Whether you possess thoughts or require a clean slate, we've got it covered. We provide quotations for existing concepts or generate three unique alternatives if you're starting from scratch.
Exceptional designs: Our unwavering commitment to a no-stock imagery policy guarantees a one-of-a-kind and bona fide logo, mirroring your brand's individuality.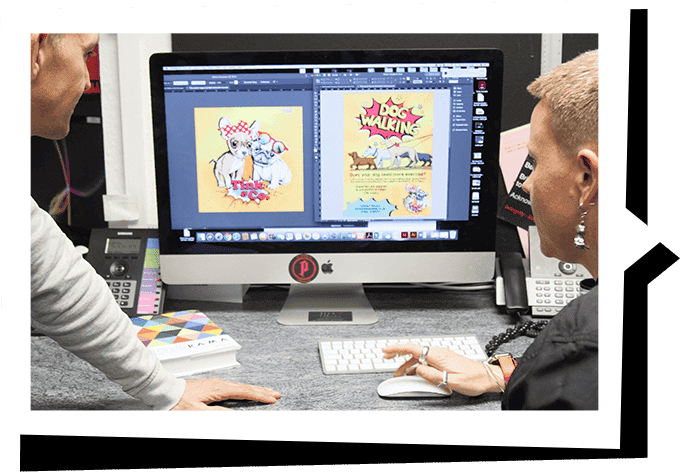 Graphic design for print in Canterbury
Engage your audience's interest with tailor-made promotional materials personalised to suit your preferences, covering a wide range of options:
Brochures
Leaflets
Flyers
Packaging
Corporate gifts
Signage
Posters
Banners
Our cost-effective graphic design services, known for their superior quality, are customised to effectively communicate your message.
Graphic design for the digital world
in Canterbury
In the age of the internet, a formidable online presence is indispensable. Our graphic artists in Canterbury excel in producing visuals that enchant online viewers. We extend services in website development and digital logo design.
Here's how we amplify your digital footprint:
Email campaigns for higher conversions: Our skilled designers excel in producing visually appealing email campaigns, complete with attention-grabbing templates and custom graphics to enhance engagement.
Compelling newsletter designs: We are experts in creating newsletters that immediately capture your attention and keep you engaged.
Exceptional web pages: Your website serves as your digital storefront, and we understand the importance of a memorable first impression. Our services encompass everything from user-friendly navigation to intuitive, aesthetically pleasing layouts.
We adapt to your changing requirements and seamlessly integrate existing designs to maintain a cohesive brand identity.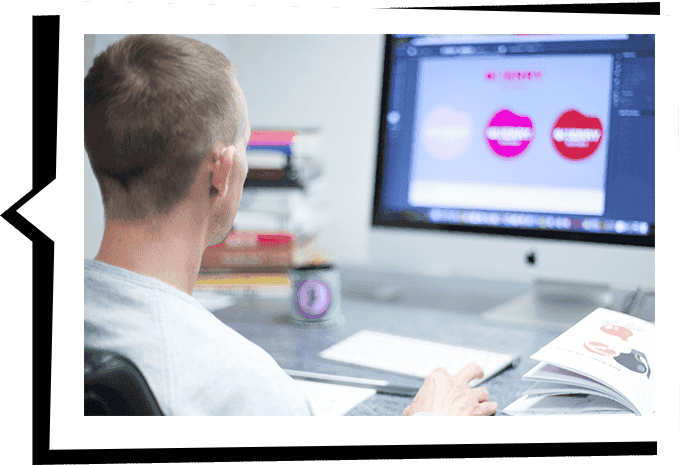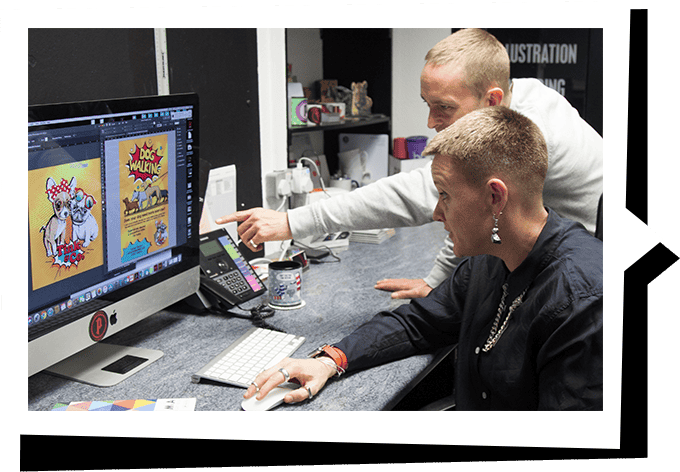 Canterbury's leading team of
expert graphic designers
When it comes to discovering the finest graphic designers in Canterbury, Printingprogress emerges as the forefront. From logos to brochures, we fully immerse ourselves in your brand, ensuring each design encapsulates your unique essence. Our in-house design squad is a dynamic force of creativity, always poised for the next challenge. Overflowing with inventive concepts and unrivalled skill, they serve as your allies in shaping visual tales that resonate deeply with your brand's core.
At Printingprogress, we relish challenges, consistently delivering results that go above and beyond expectations.
Get in touch with us today to embark on a collaborative journey!
Explore our design portfolio
Are you ready to be captivated? Embark on a journey through our multifaceted design portfolio, a testament to our creative prowess. Whether your needs encompass brochures, posters, banners, or leaflets, we present pliable design solutions that seamlessly align with your vision.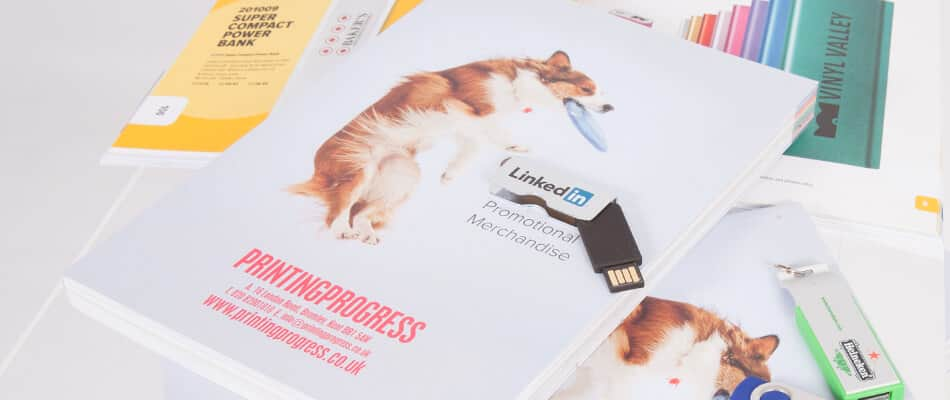 Our relentless dedication to groundbreaking innovation and remarkable design has merited us illustrious accolades!
2022 Business Excellence Awards Winner for Most Innovative Graphic Design & Illustration Agency UK
2022 Approved Wedding Professionals – Best Stationery Designer for Customer Experience
2022 Muse Gold Winner
2021 Business Awards Winner for Best Design & Print Agency UK
2020 Business Excellence Awards Winner for the Best Graphic Design & Illustration Studio in the UK
Hermes Creative Awards Winner in 2019 and 2020
Hermes Award for Logo Design 2020, alongside the Muse Creative – Silver recognition award
Marcom Awards 2019 Winner for Event Design of the Year
Muse Creative Awards Winner for Marketing and Promotional of the Year 2019
Excited to infuse a pinch of extraordinary and pioneering creativity into your brand? Contact us now to schedule a consultation with one of our graphic designers based in Canterbury.
Let's give life to your brand's vision and ensure your business stands out uniquely.