Top graphic designer

in Chichester
Seeking outstanding graphic artists in Chichester to breathe life into your brand? Look no further than Printingprogress, your reliable ally for unleashing your brand's potential. With a collective experience of over half a century, our enthusiastic team of visual designers is poised to propel your business to unprecedented heights!
We stand as the premier creative studio and agency in Chichester, wholly dedicated to reshaping your brand vision into captivating visual narratives. Whether it's crafting logos, designing business cards, or compelling exhibition stands, we specialise in producing designs that set you apart. Discover the transformative impact of design today! Secure your complimentary consultation at 0800 999 1094 or contact us via email at info@printingprogress.co.uk.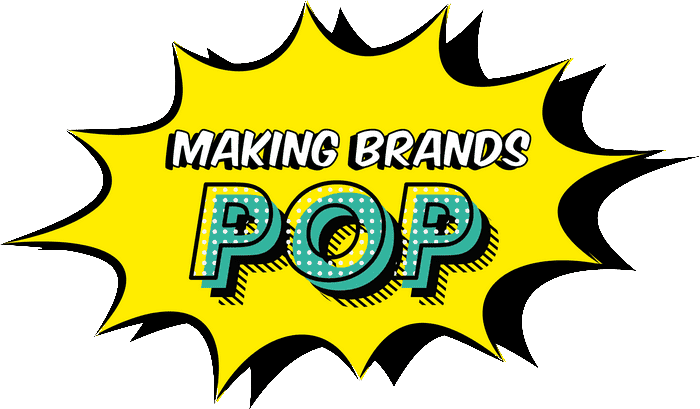 Printingprogress – a premium
graphic design studio in Chichester
Printingprogress goes beyond the role of graphic designers; we serve as your creative collaborators right here in Chichester. Let us tell you why:
Our internal design team consists of forward-thinkers, continuously challenging limits to elevate your brand in Chichester.
We assure exceptional design excellence and unparallelled service quality as a commitment.
Our unwavering commitment is to help your Chichester business realise its utmost potential.
From logos to brochures, we convert your concepts into expertly crafted masterpieces.
Armed with an extensive grasp of your brand, we produce designs that mirror your company's principles and outlook in Chichester.
GET IN TOUCH
We welcome all new enquiries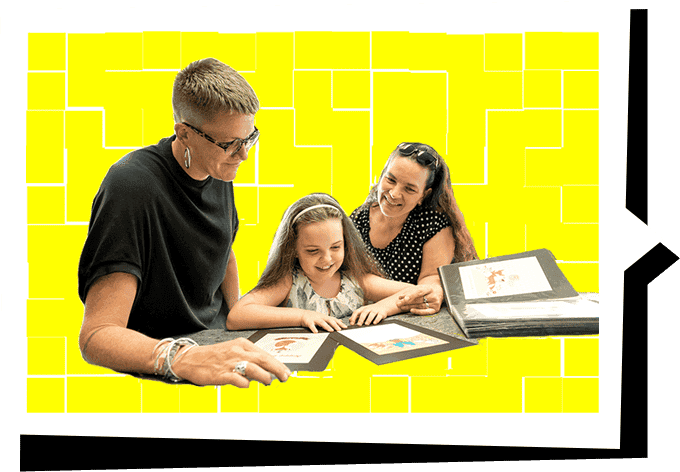 Crafting your visual identity
in Chichester
Our team of graphic designers in Chichester provides an extensive array of services, customised to fulfil your distinct demands and ambitions. Delve into our range of solutions right here.
Logo design in Chichester: define your brand
Your logo embodies your brand's identity, the initial impact on your clientele. Guarantee it etches an enduring impression with the proficiency of our skilled graphic designers.
Our offerings encompass:
Idea exploration: Whether you possess notions or seek a fresh commencement, we're here for you. We offer pricing on pre-existing concepts or produce three distinct choices if you're commencing from the ground up.
Distinctive creations: We enforce a strict no-stock imagery policy, ensuring an exclusive and genuine logo, much like your brand.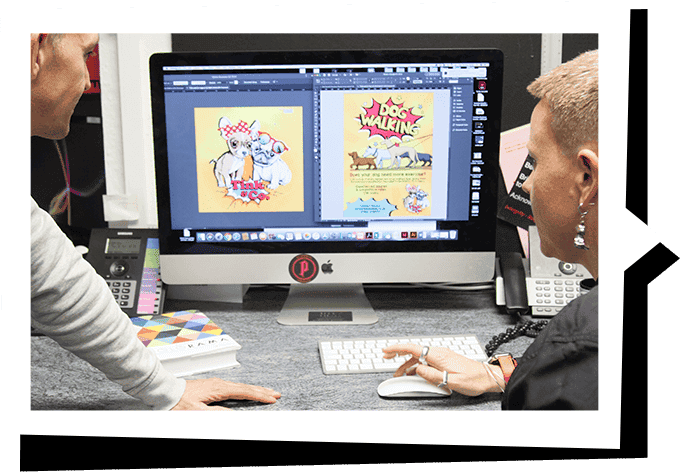 Graphic design for print in Chichester
Entrance your target audience with custom promotional materials meticulously crafted to your requirements. This encompasses, but isn't confined to:
Brochures
Leaflets
Flyers
Packaging
Corporate gifts
Signage
Posters
Banners
Our reasonably priced graphic design services, distinguished by their top quality, are individualised to proficiently convey your message.
Graphic design for the digital world
in Chichester
In today's digital era, a robust online visibility is paramount. Our Chichester-based graphic designers specialise in crafting visuals that enthral online spectators. We provide web design and logo creation tailored for the digital sphere. Discover how we elevate your online footprint:
Conversion-boosting email marketing: Our adept designers create visually striking email campaigns, featuring captivating templates and personalised graphics that maximise engagement.
Captivating newsletters: We specialise in crafting newsletters that not only capture your interest but also retain your readers' attention.
Impressive website pages: Your digital storefront, your website, deserves a remarkable first impression. We provide a range of services, from user-friendly navigation to intuitive and aesthetically pleasing layouts.
Our adaptability ensures seamless integration of existing designs, creating a unified brand identity.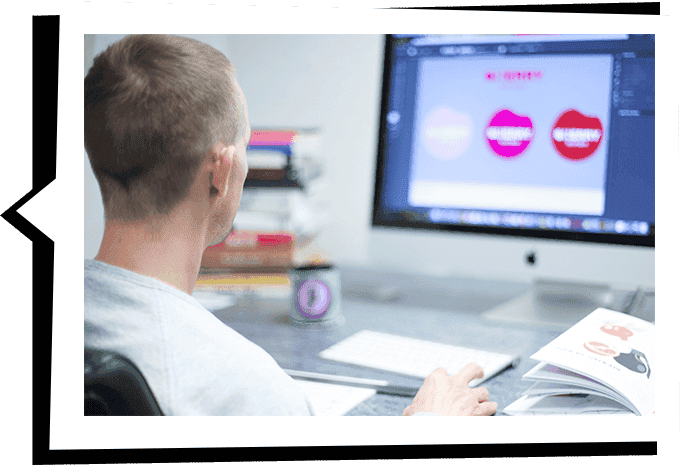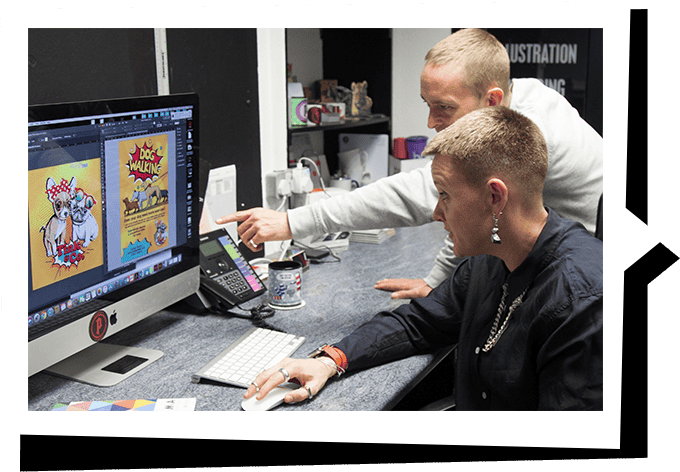 Chichester's leading team of
expert graphic designers
In the quest for exceptional graphic designers in Chichester, Printingprogress takes the lead. We deeply engage with your brand, ensuring every design reflects your distinct identity, from logos to brochures.
Our in-house design team is a dynamic wellspring of creativity, consistently prepared for the next challenge. Brimming with innovative ideas and unmatched talent, they are your collaborators in crafting visual narratives that synchronise  with your brand's core.
At Printingprogress, we thrive on challenges and consistently deliver outcomes that surpass expectations. Reach out to us today to initiate a conversation!
Explore our design portfolio
Delve into our versatile design portfolio, showcasing our imaginative expertise. Whether you require brochures, posters, banners, or leaflets, we provide adaptable design solutions that align with your vision.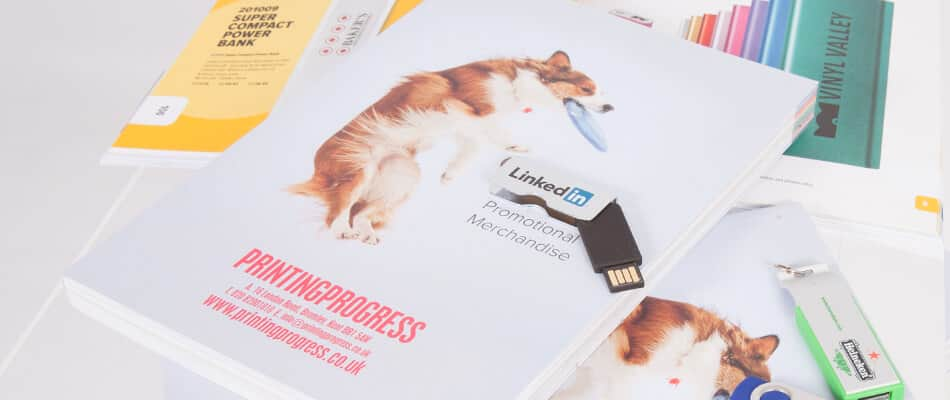 We hold our heads high in the face of industry recognition and accolades. Our unwavering commitment to innovation and extraordinary design has garnered us esteemed honours!
2022 Business Excellence Awards Winner for Most Innovative Graphic Design & Illustration Agency UK
2022 Approved Wedding Professionals – Best Stationery Designer for Customer Experience
2022 Muse Gold Winner
2021 Business Awards Winner for Best Design & Print Agency UK
2020 Business Excellence Awards Winner for the Best Graphic Design & Illustration Studio in the UK
Hermes Creative Awards Winner in 2019 and 2020
Hermes Award for Logo Design 2020, alongside the Muse Creative – Silver recognition award
Marcom Awards 2019 Winner for Event Design of the Year
Muse Creative Awards Winner for Marketing and Promotional of the Year 2019
Prepared to instill originality into your brand? Get in touch with us today for a consultation with one of our graphic designers located in Chichester.
Let's manifest your brand's vision and ensure your business stands out uniquely.