Boris Johnson's new three-step plan, encourages groups of workers that cannot work from home including workers in construction, manufacturing, logistics, distribution and food production, to slowly return to work as soon as their welfare and social distancing guidelines are put into place.  We could also see shops, schools, and parts of the hospitality industry reopening in the coming weeks if the Prime Ministers plan remains on track.
Keeping your customers and staff safe during Coronavirus is now all business's top priority.  To help businesses achieve everything they need to operate in accordance with government safety guidelines we have created a Coronavirus Essentials range.  The range offers all the essential signage and handout materials you will need to share critical information safely.  Let us take a look at what items from the range will be useful within your industry and help your business get up and running safely ASAP.
Education and schools
As schools plan and begin to reopen, new measures will need to be put into place to keep students and teachers as safe as possible. Continuing to educate children on the importance of handwashing and how to do it effectively will be more important than ever.   Plus, you will need to communicate important information to student families (such as school operating hours, pick up and drop off guidelines etc). Our health advice posters, foamex signs, and health advice roller banners will certainly prove useful to your school or educational facility.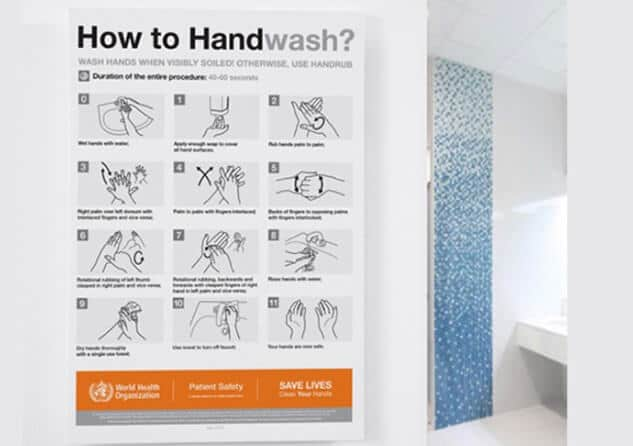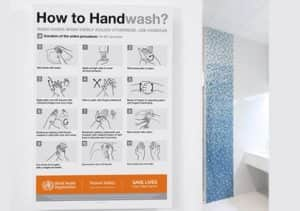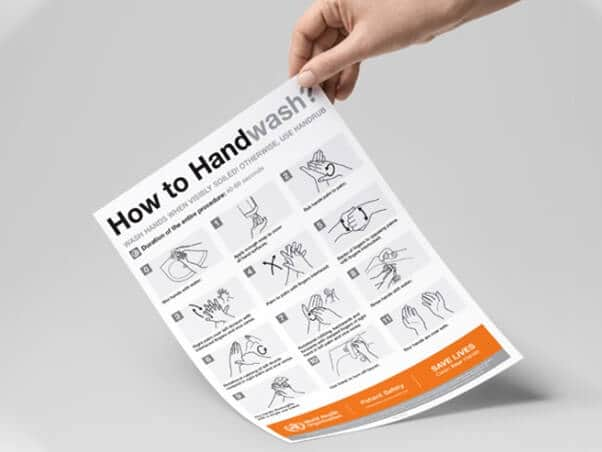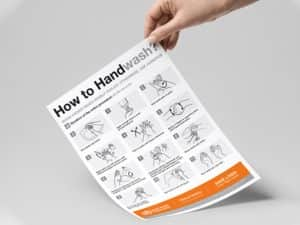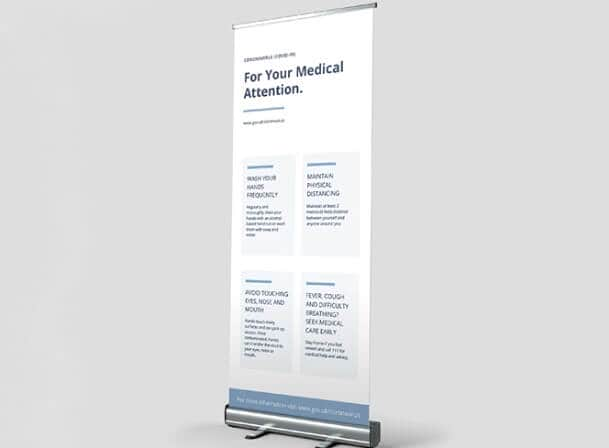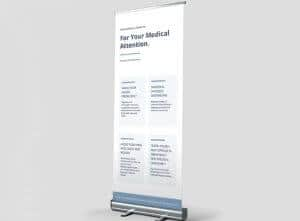 Construction and Manufacturing
Key industries that are working tirelessly to keep the country operating to capacity again such as the construction and manufacturing industries, will need to meet social distancing guidelines in order to keep their sites as safe as possible.  Keeping staff operating two metres apart as well as handling goods and materials with caution will be the main message you will want to get across in your Coronavirus signage. Social distance floor stickers, social distancing banners, PPE full face visors (for those workers unable to social distance), as well as the health advice posters and banners already mentioned will help you maintain social distancing and hygiene on your site.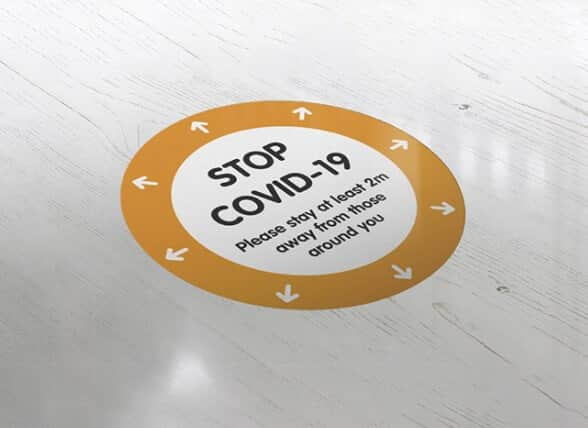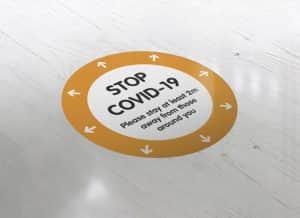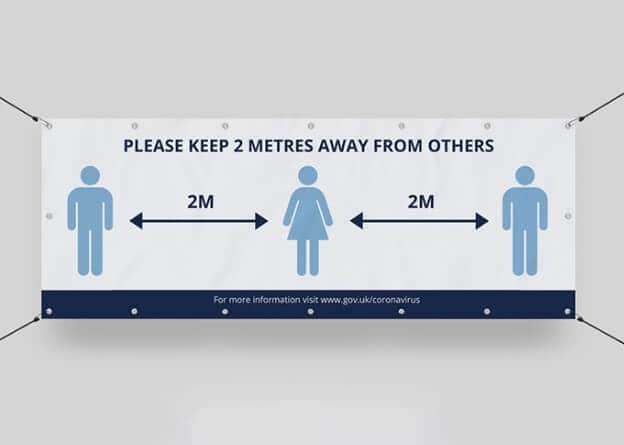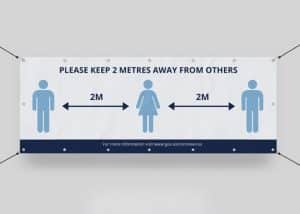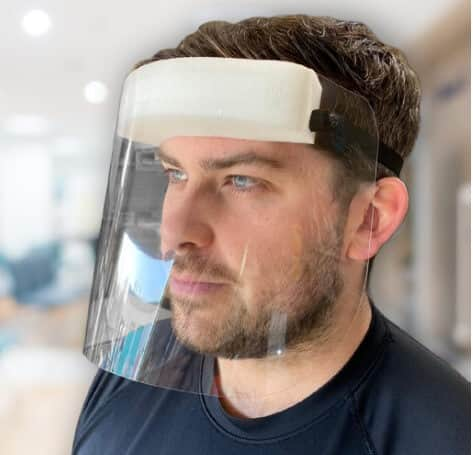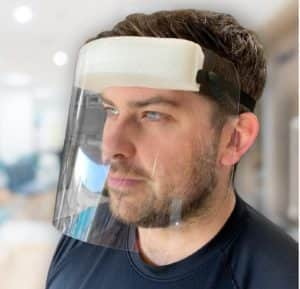 Logistics and Transport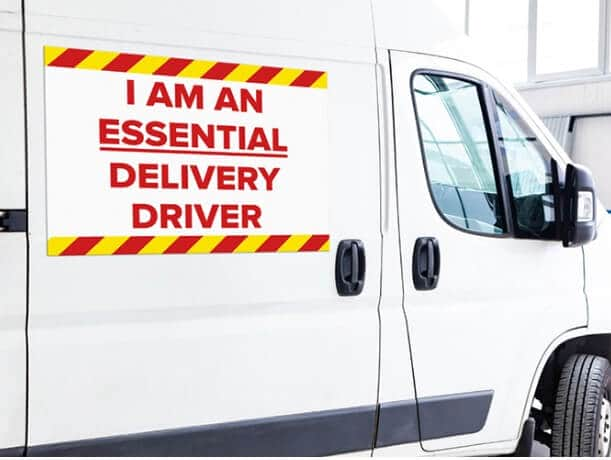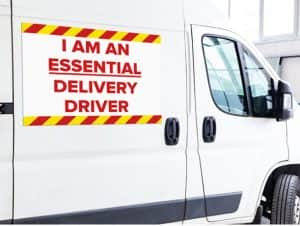 As isolation restrictions lift, transport and logistic business will be busier than ever.  For those handling goods, you may need to invest in some extra hygiene signage and transport companies will need to focus on making sure their traveller's social distance effectively.  Our magnetic vehicle signs are an excellent for demonstrating key worker essential travel.  From social distancing to hand washing, browse our Covid-19 Essentials range for everything you will need.
Retail and Food Businesses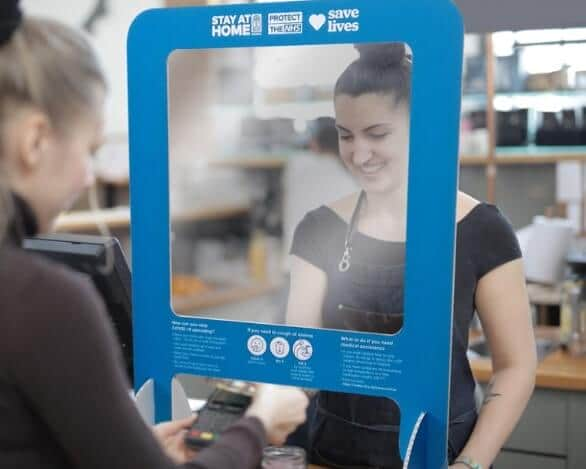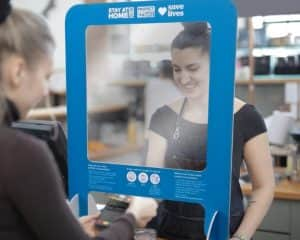 Ensuring your customers are abiding by social distancing measures in your shop, as well as keeping health and safety at the forefront of your staff's mind will need to be a priority.  If you own a café, restaurant, or takeaway business you will require hygiene signage and social distancing measures.  Check out everything your shop or restaurant will need to ensure customers and staff are moving through your premises safely and hygienically.  If you are working within one of these industries, you will find our Countertop Sneeze Guards particularly useful.
Whatever sector you work in we can produce signage that will enable you to meet the safety guidelines set out by the government.  If you need something bespoke, such as flyers to let your customers know when you are reopening or a bespoke information poster, please contact the printing progress team and we would be delighted to chat through your requirements further.  While our shop remains closed, we are operating as usual and welcome your call/email.
Stay safe everyone.