KEEPING YOU SAFE AGAINST COVID-19
Our Coronavirus Essentials range offers a number of quality signage and handout materials to help you share critical information safely. This includes a comprehensive selection of display products including safe distancing floor stickers, countertop sneeze guards and more. Some of our products have free artwork templates.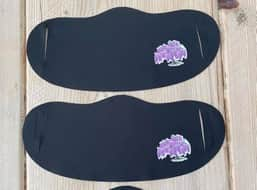 BRANDED FACE MASKS
Protect your staff and your customers with washable, reusable branded face masks.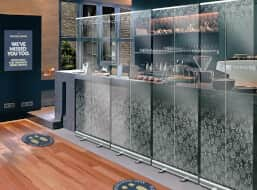 SOCIAL DISTANCING SCREENS
(Branded or Plain)

The perfect health and safety solution for your business, providing shielding from potential risks in public settings.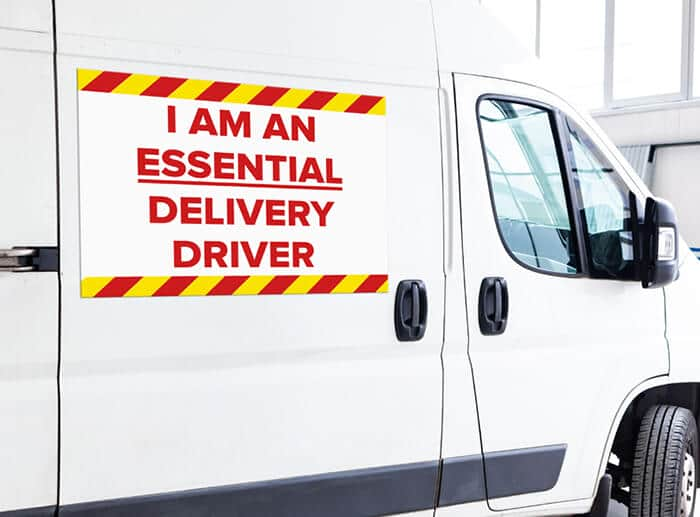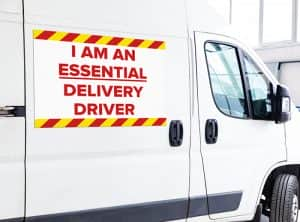 Magnetic Vehicle Signs
An excellent method for key workers to help demonstrate their travel purpose is essential.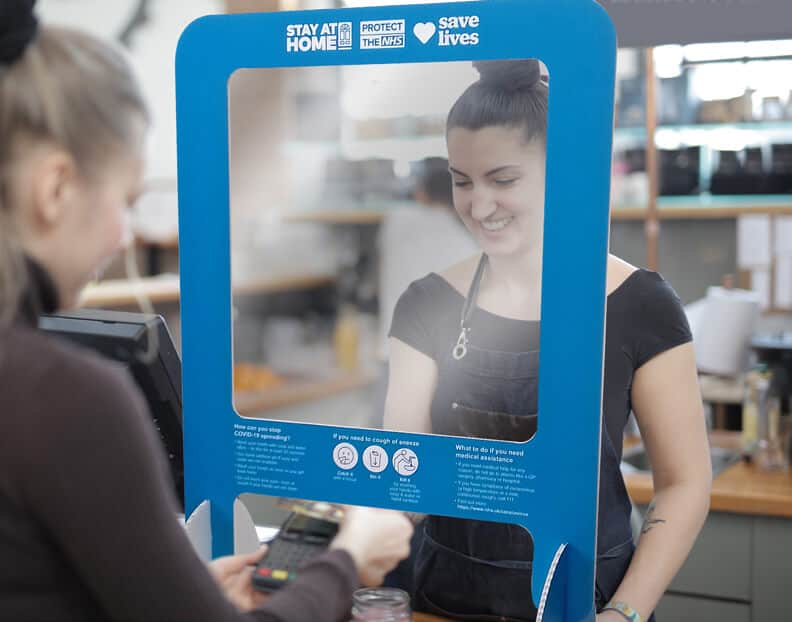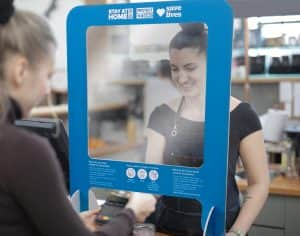 Countertop Sneeze Guards
Put the health and safety of your staff and customers first by protecting them with a countertop sneeze guard.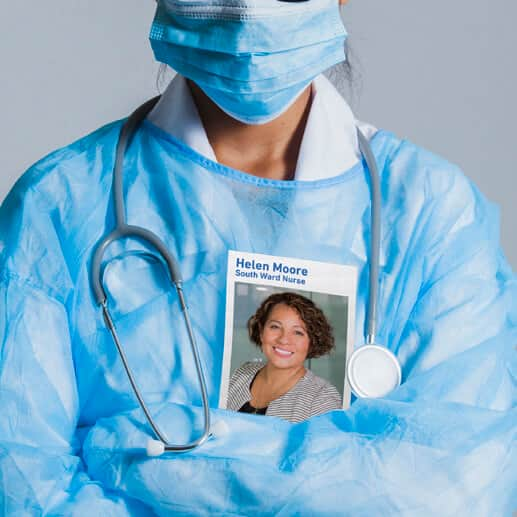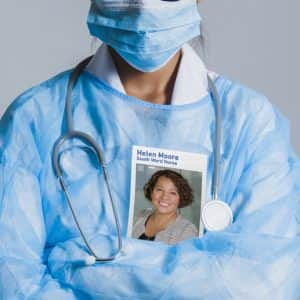 PPE Identity Stickers
Self-adhesive PPE Identification Stickers help to distinguish workers identification.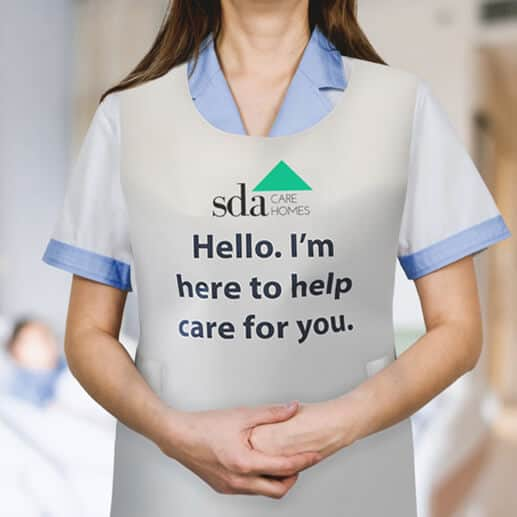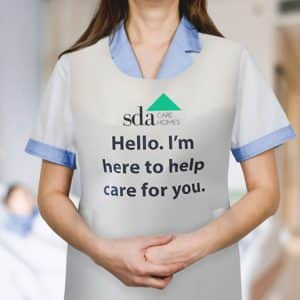 PPE Tabard Aprons
Keep protected with our wipe-clean PVC aprons. Adjustable strap for all sizes.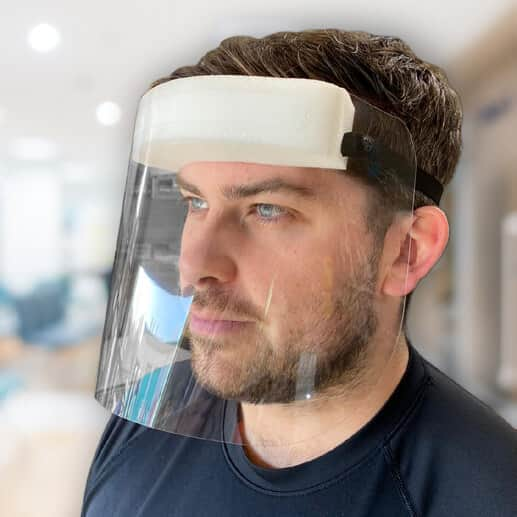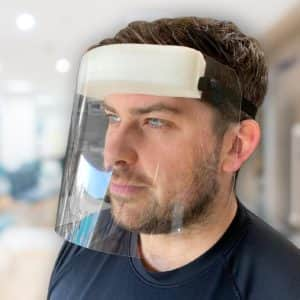 PPE Full Face Visors
Delivered fully assembled with a foam headband for comfort.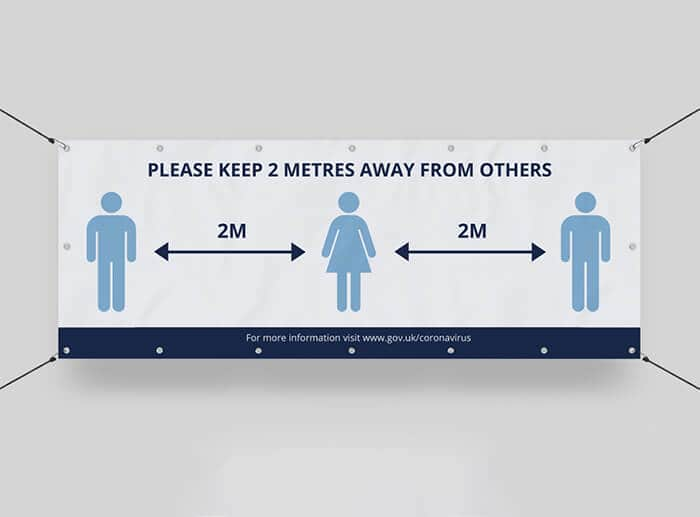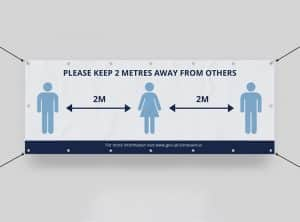 Social Distancing Banners
Large scale, weather-proof vinyl banners, with eyelets to allow for hanging.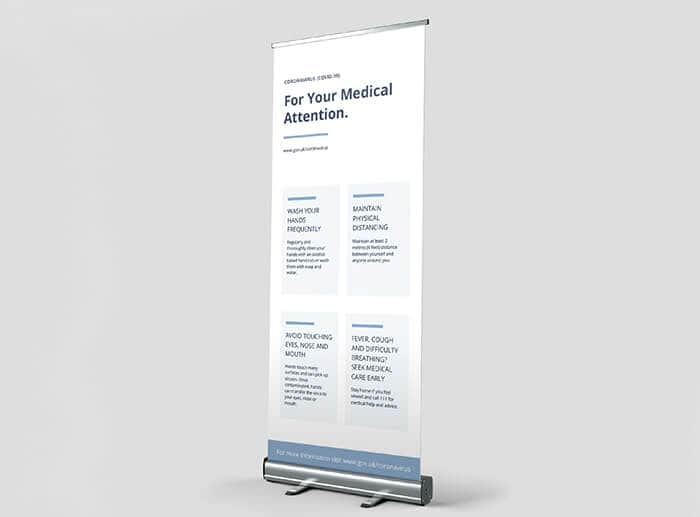 Health Advice Roller Banners
Portable banners that are easy to erect and position. Made from a wipe clean vinyl.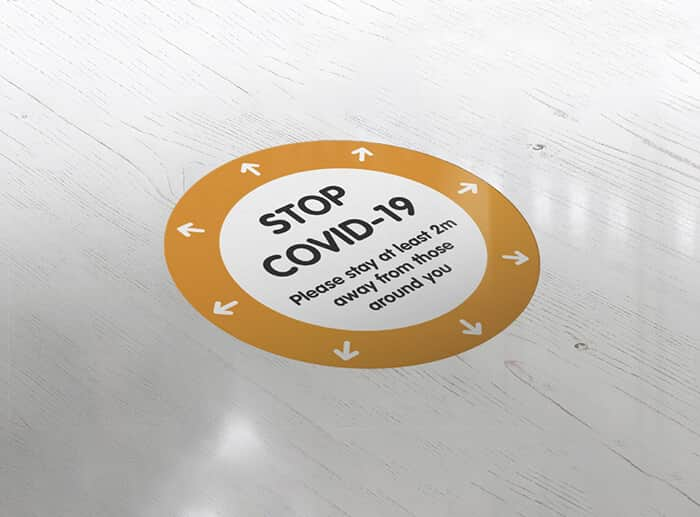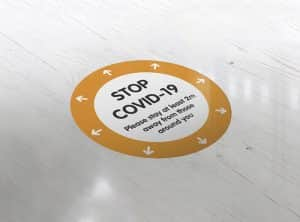 Social Distance Floor Stickers
Durable stickers that can be applied to all hard flooring and will not damage once removed.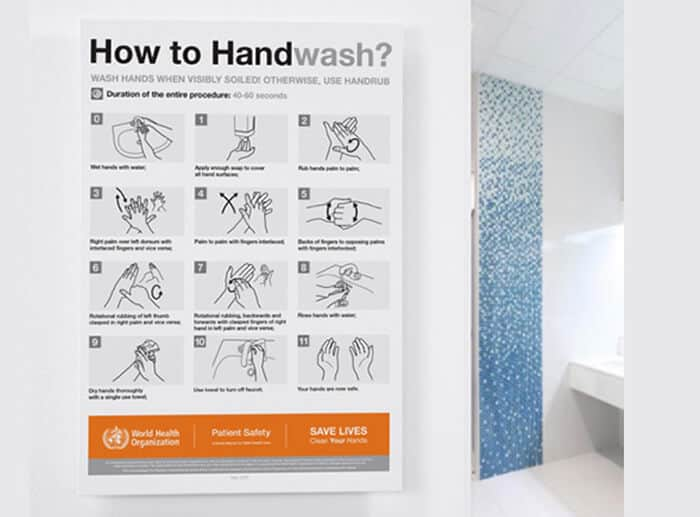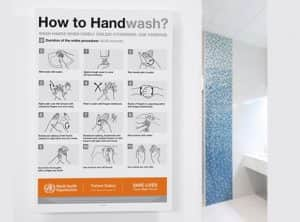 Foamex Signs
Rigid light-weight signs that are lightweight – perfect for wall – mounting.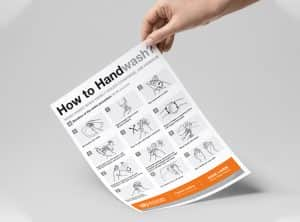 Health Advice Posters
Quality printed posters are a cost-effective way of displaying important messaging.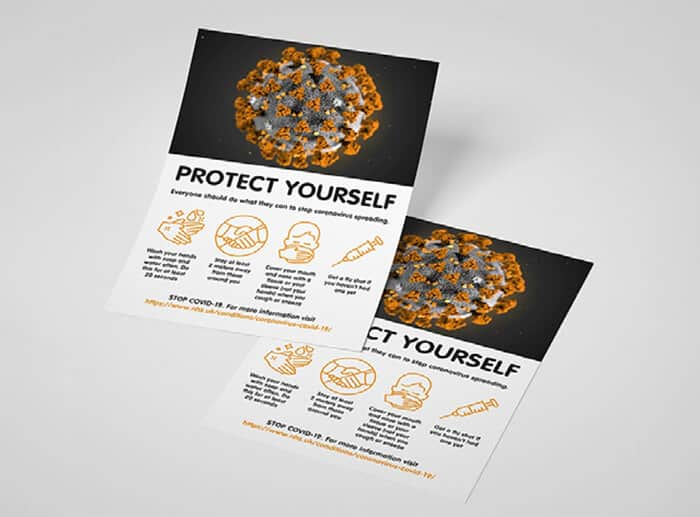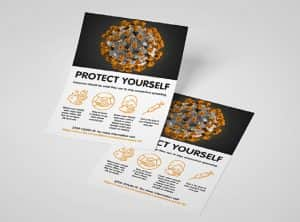 Health Advice Flyers
Single or double-sided fliers that can be used as takeaways or for door-to-door distribution.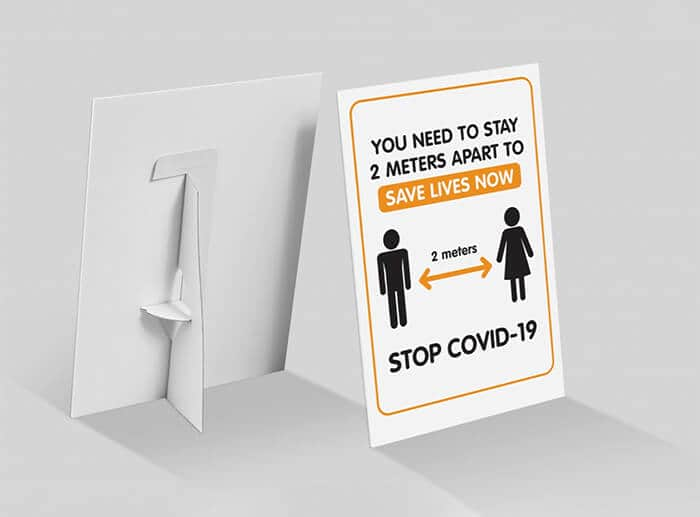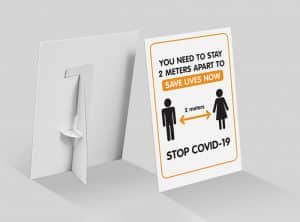 Health Advice Strut Cards
Sturdy desk or counter-top signage. Available in sizes A5 – A3.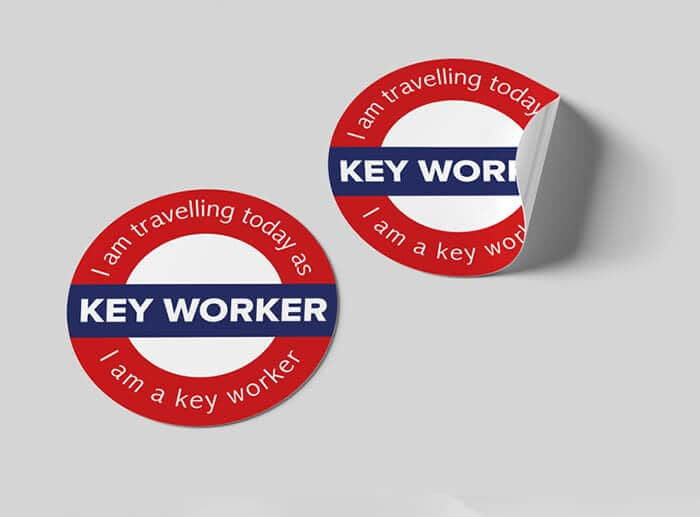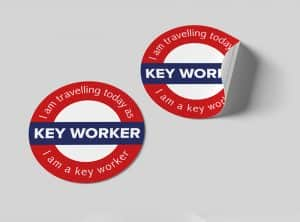 Essential Worker Stickers
Keyworkers can wear these with pride to highlight themselves to others.
Get in touch
Fill in the form and we will call you back to discuss your requirements.